We're gonna go ahead and say that this home is one of our favorites. Located in Chicago, this lovely apartment belongs to Danielle Moss, the co-founder of the successful blog The Everygirl. It has a gorgeous décor and elegant metallic accents.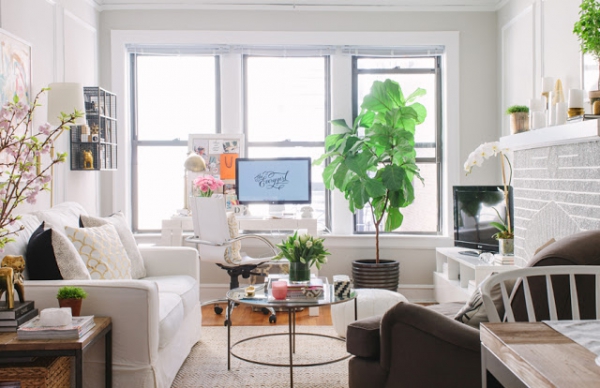 The living space is breathtaking. It has large windows, providing a significant amount of natural light, and an awesome fireplace. The room is bright and open with small pops of dark color that anchor and contrast the outstanding design.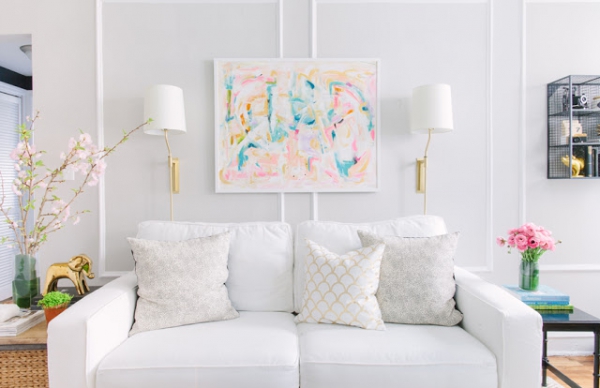 The white sofa is fabulous with its beautiful accent pillows. Two of them have a very subtle pattern, and the other is white and gold, bringing a bit of glamour to the room. An engaging abstract artwork is placed on the wall, adding pinks, oranges, greens, and blues to this lovely apartment. Framing the artwork, elegant white and gold lamps adorn the wall. The side tables are full of flowers, plants, books, and one has a stunning gold statue, bringing a bit more brilliancy to this white space.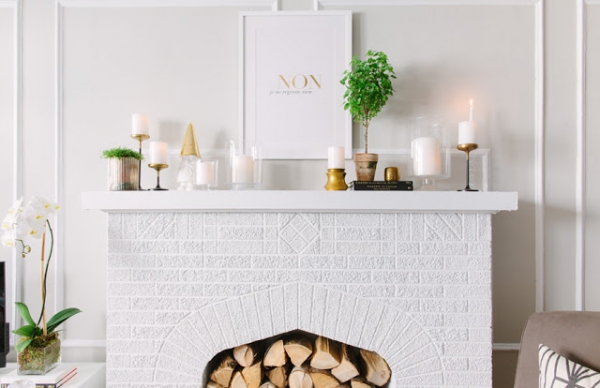 The fireplace is amazing in this lovely apartment. We love the texture and the patterns, they add interest, and in our opinion, a bit of a homey feel. A poster is placed on the wall, and on the mantle, lively greenery, candles, and metallic colors, create interest and a little romance. The firewood brings an earthiness to the room, completing this simple but alluring design.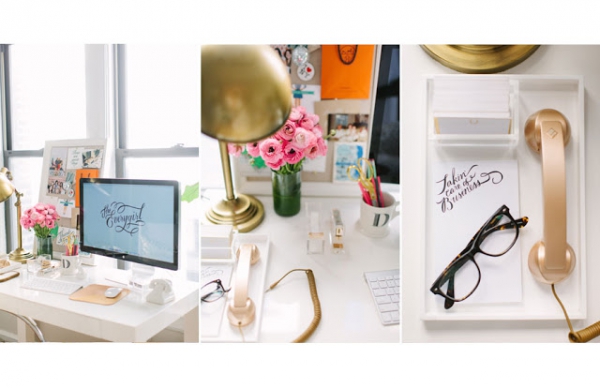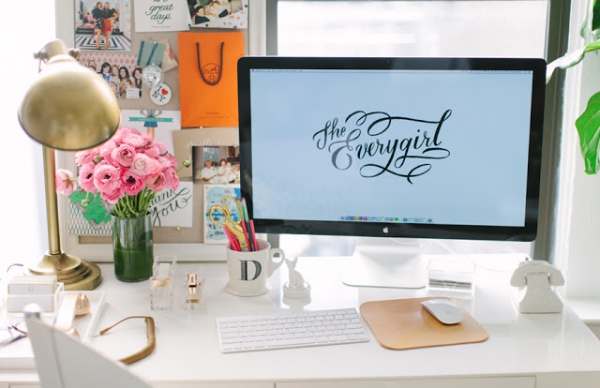 The office area continues the metallic touches seen in the other areas of the home. We adore the phone, and the pink flowers bring a bit more liveliness to the work area.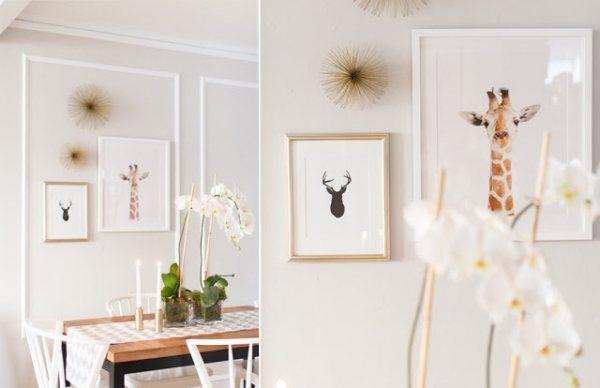 In the dining room, the fantastic artwork and décor continues. A wooden and black table is surrounded by white chairs, and flowers and candles sit on a gray and white table runner, completing this beautiful eating area.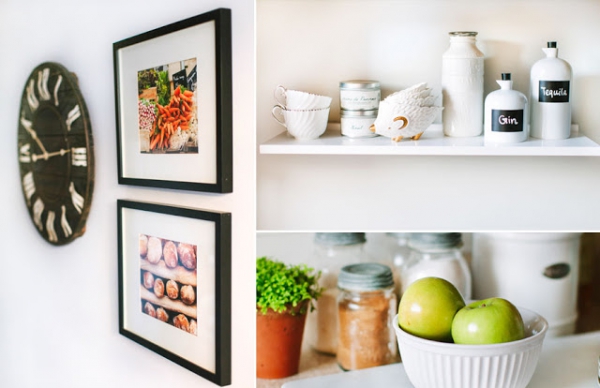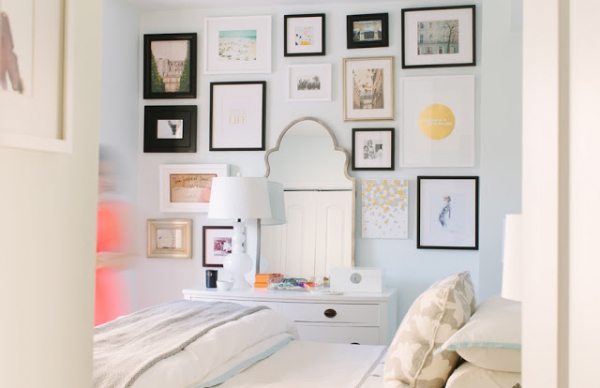 We love the artwork in this home. Absolutely gorgeous.