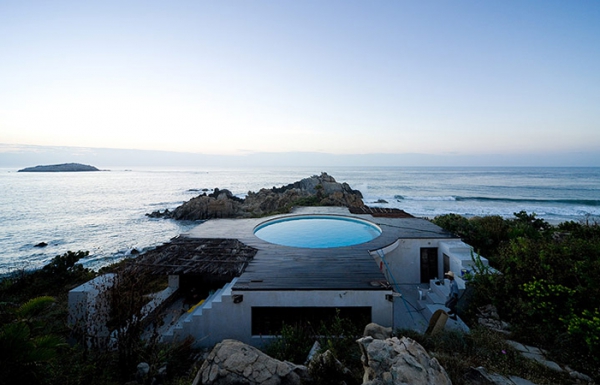 The Observatory House is located in Roca Blanca, Mexico. It was designed by Gabriel Orozco and constructed by Tatiana Bilbao, and inspired by the Jantar Mantar Astronomical Observatory in Delhi.
Simply amazing! We love the large circular pool on the roof of the house. It provides the perfect spot to take in the jaw-dropping views. Gorgeous rocks, beautiful water, luscious greenery, and open sky, provide an amazing landscape while you go for a dip. We're not sure we've ever seen a house like this, it is completely breathtaking. The pool is surrounded by lovely wooden slats, making the roof of the home even more interesting and white stairs travel down from the pool to a beautiful outdoor space.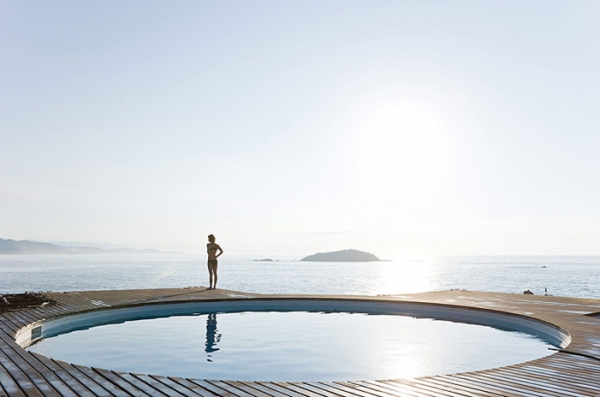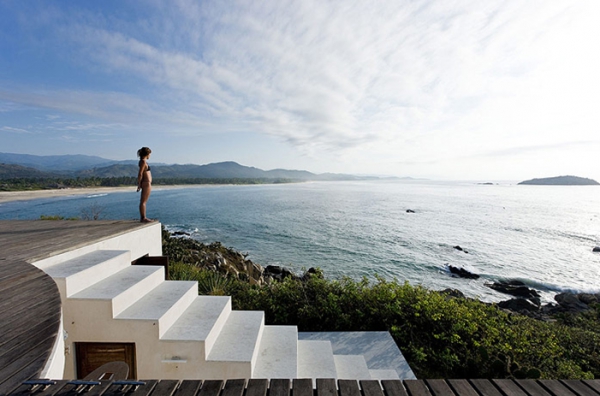 Those views are insane.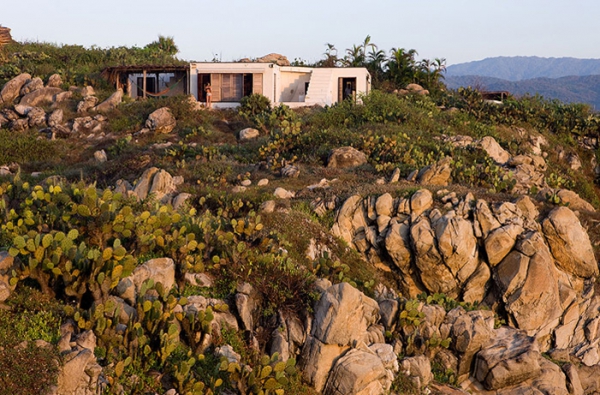 The observatory house has a fabulous rectangular shape, and it sits amongst rocks, trees, and plants. The exterior of the home is very simple, but perfectly cozy, with its light color, wooden shutters, and covered outside space.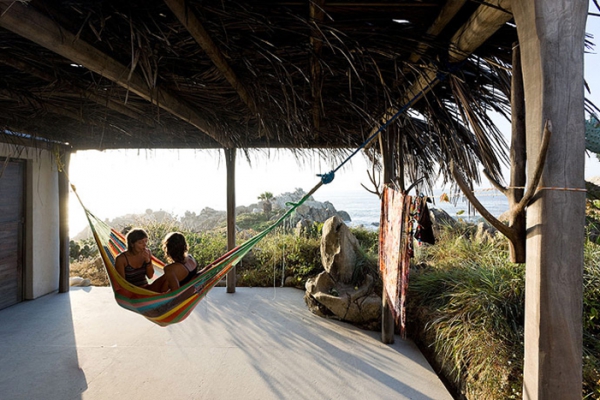 The covered outdoor space has a rainbow colored hammock that runs diagonally across the patio. A large rock sits in the corner, and beautiful covering provides the ability to relax outside in all weather conditions.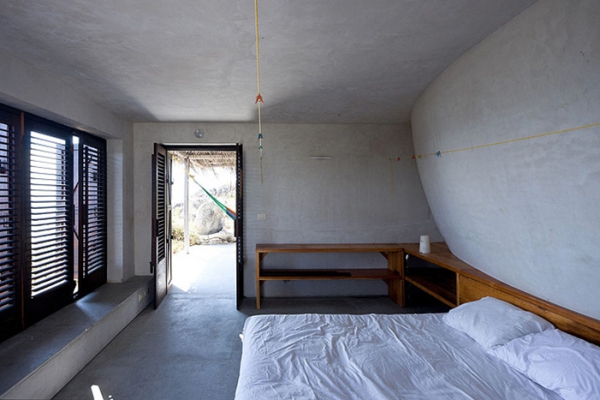 The inside of the observatory house is simple but striking. In the bedroom, concrete adds a laid back feel to the design, wooden shelving adds warmth, and shutters add a bit of privacy. We adore the way the design uses the curves of the pool, it adds even more uniqueness and interest to this gorgeous home. A large comfy bed sits near the stunning curved wall, and lovely doors provide easy outdoor access.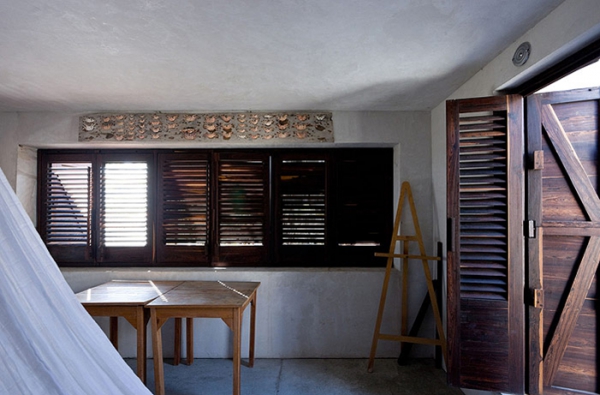 We adore how simple this space is. It really is all about the outstanding architecture and the phenomenal views. The concrete, the wood, and the lack of extraneous décor, really keep the focus on the fabulous surroundings.
What do you think about the observatory house? Do you love the pool as much as we do?