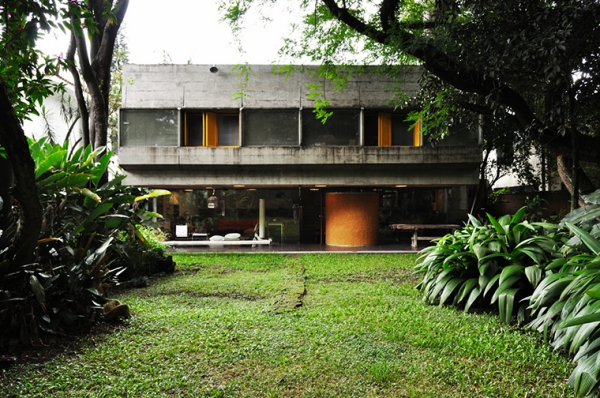 This gorgeous split level home is called the Alto de Pinheiros House and it's designed by Paulo Bastos. The materials used in the architecture are striking, giving it an inviting earthy feel. Wonderful décor and a fabulous indoor/outdoor experience make this beautiful house an outstanding place to call home.
The exterior has a fantastic rectangular shape. The concrete is positively stunning and we love the orange accents. Large windows decorate the outside of the home and luscious plants and trees make up the surrounding landscape.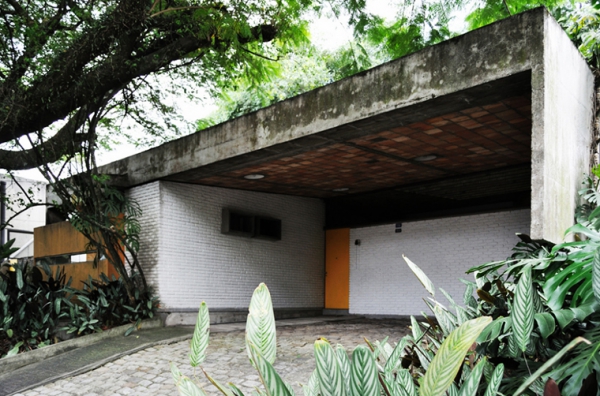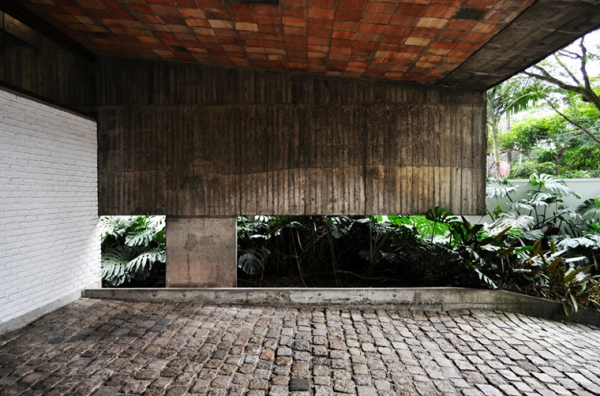 Even the driveway is beautiful in this split level home. White brick, stone, concrete, and a patterned ceiling, create even more interest on the outside of this wonderful house.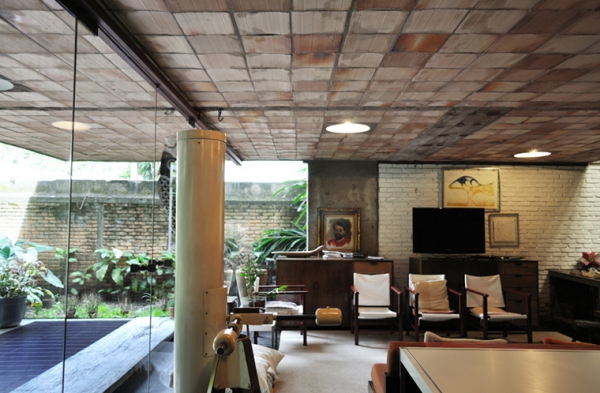 The inside is absolutely gorgeous. The space is brightened by floor to ceiling windows, and the same materials that were seen on the outside of the home are continued. We adore the white and wooden chairs and the magnificent artwork.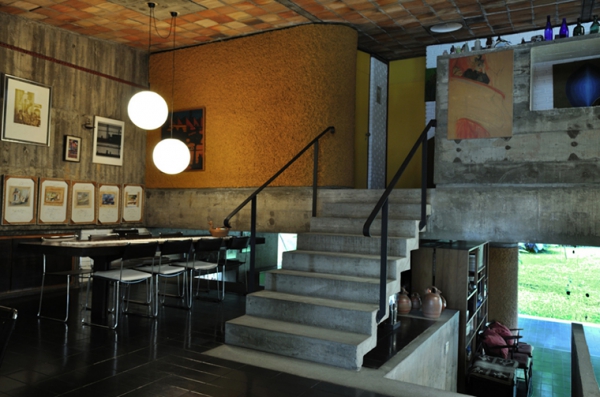 The combination of materials in this area is simply captivating. The wooden wall, the concrete, the textured orange wall, and the ceiling are a marvelous combination, bringing a lot of interest to this split level home. A long table is surrounded by sleek chairs and amazing artwork adorns the walls. Two circular lights hang from the ceiling, perfectly framing and brightening the space. The dark floors anchor the room, adding a dose of elegance to this lovely design.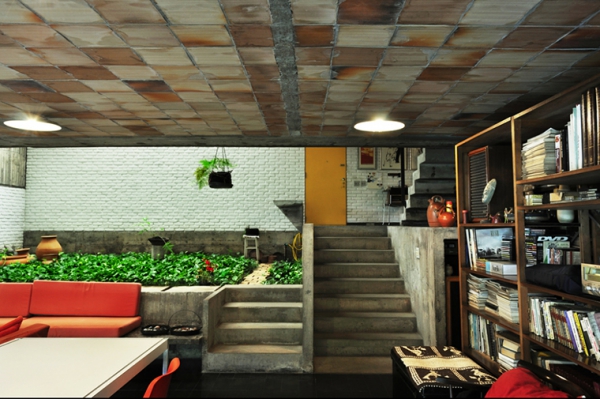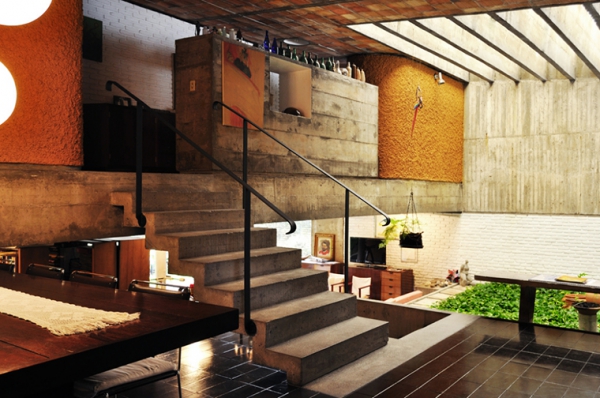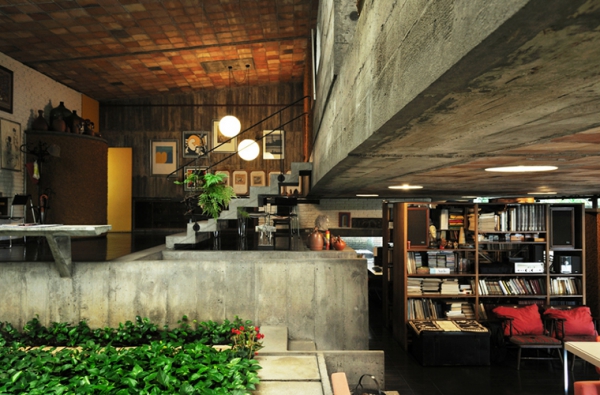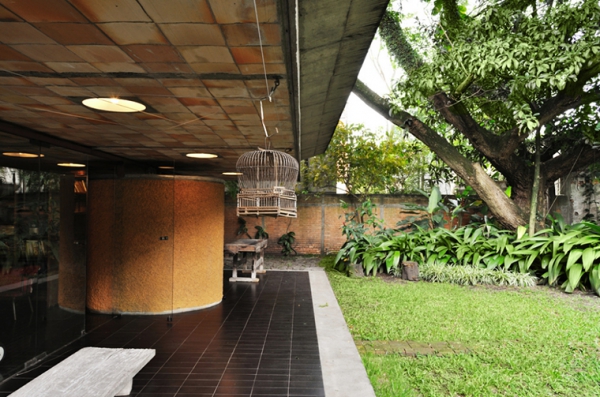 The patio continues the dark floors, the patterned ceilings, and the touches of orange. A wooden bench provides seating, and a large birdcage decorates the space. The wall surrounding the outside of the home creates a bit more privacy for the outdoor area.
The indoor/outdoor experience is phenomenal in this house. We love the indoor garden, and the openings in the ceiling that provide the perfect amount of natural light.
What do you think about this split level home?