This loft interior design was designed by Kristina Wilson Design and it is located in Houston, Texas. There's a beautiful relationship between the industrial feel of the apartment and the delicate interior design. The loft interior design features fabulous exposed ceilings, gorgeous hardwoods, and brick accent walls.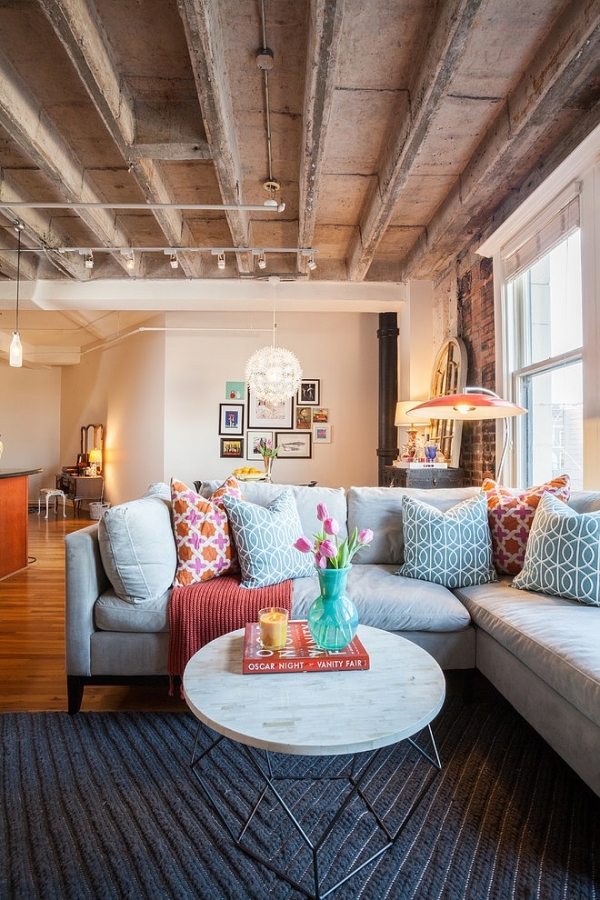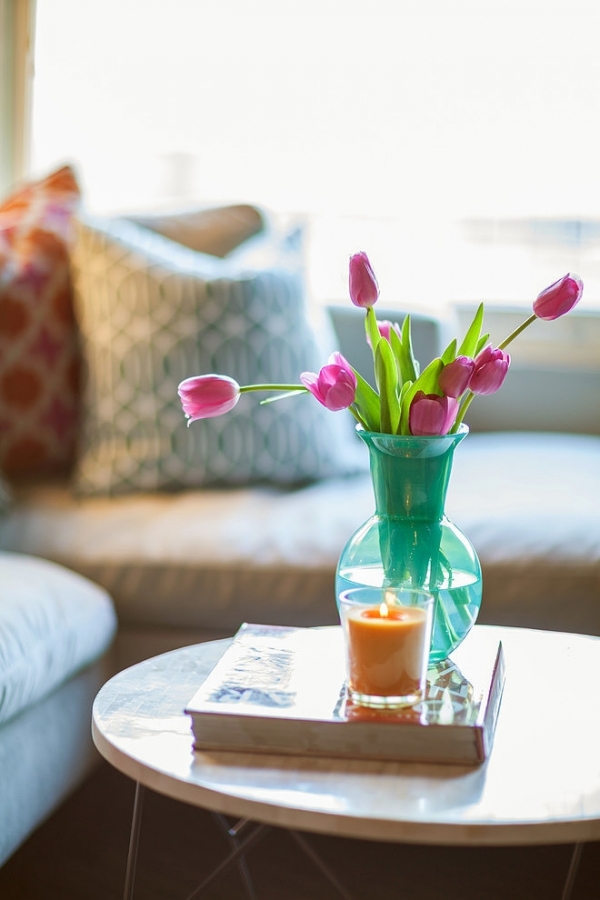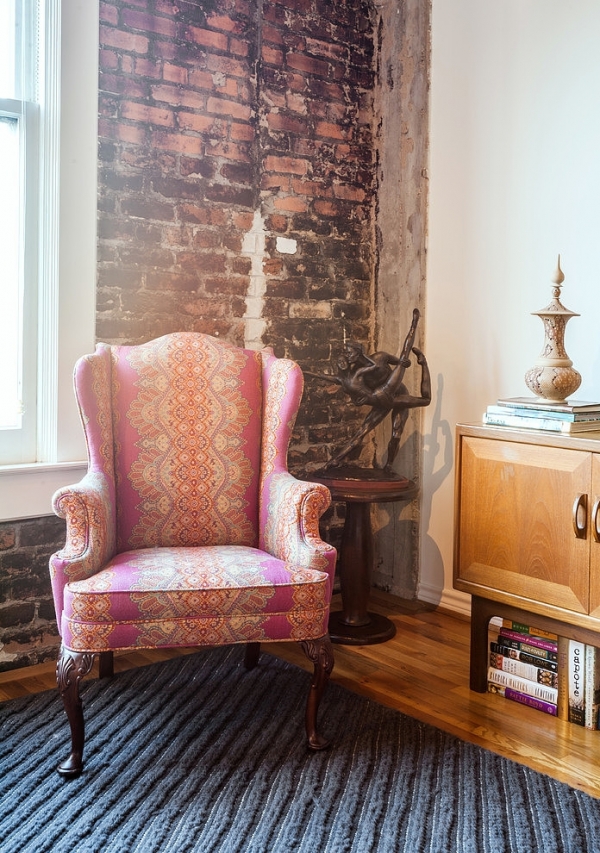 In the living room, large windows allow natural light to pour into the room and a light blue plush sofa fills the space. Beautifully patterned accent pillows add additional color to this wonderful interior. A textured area rug and a circular coffee table sit in the middle of the area, and on the table, a teal vase full of pink tulips, brightens the entire room. Two pink chairs add a significant amount of glamour to this loft interior design, and a wooden console, provides storage, and a fantastic spot for the flat screen television. We adore the brightly colored lamp next to the sofa and the ballet sculpture.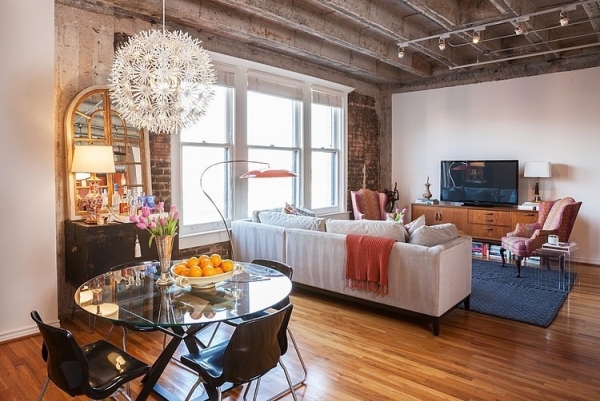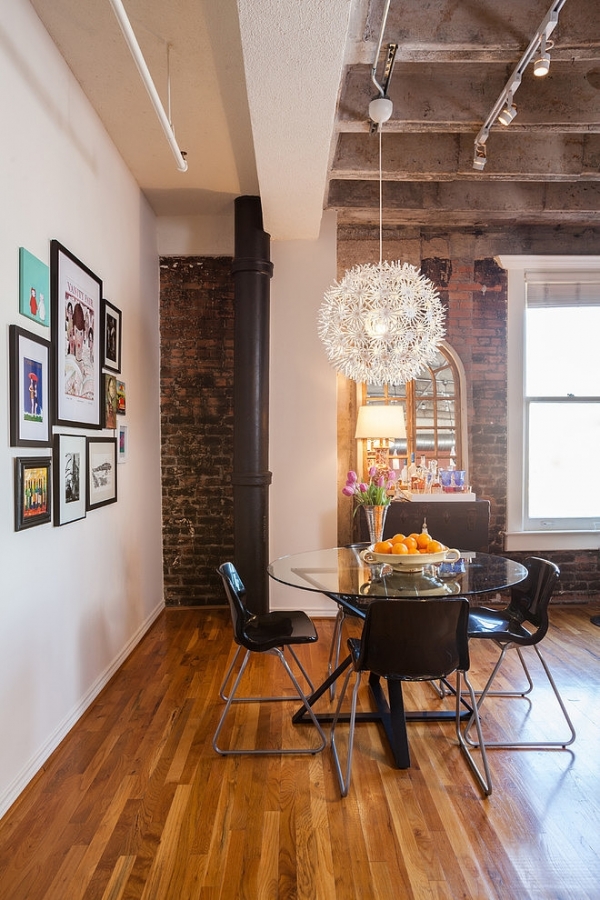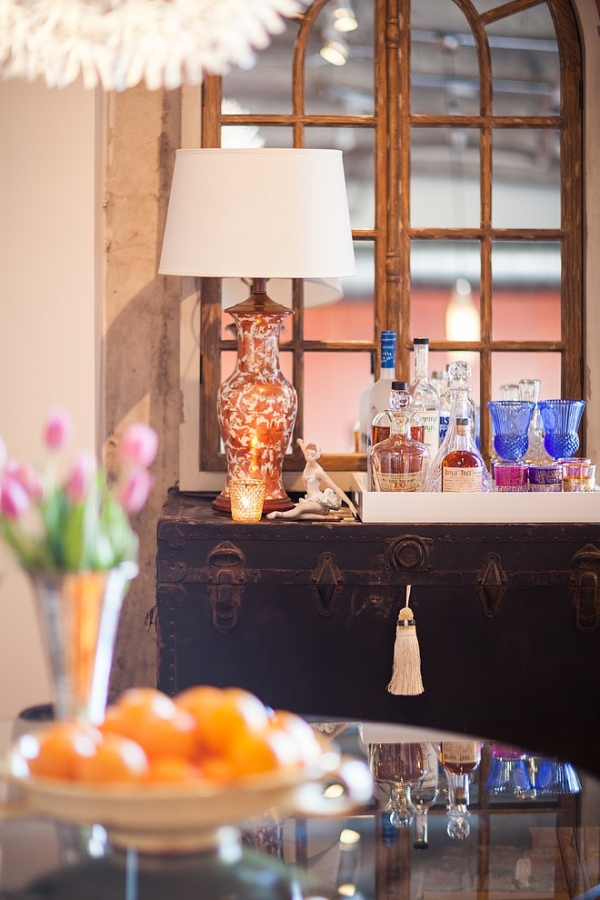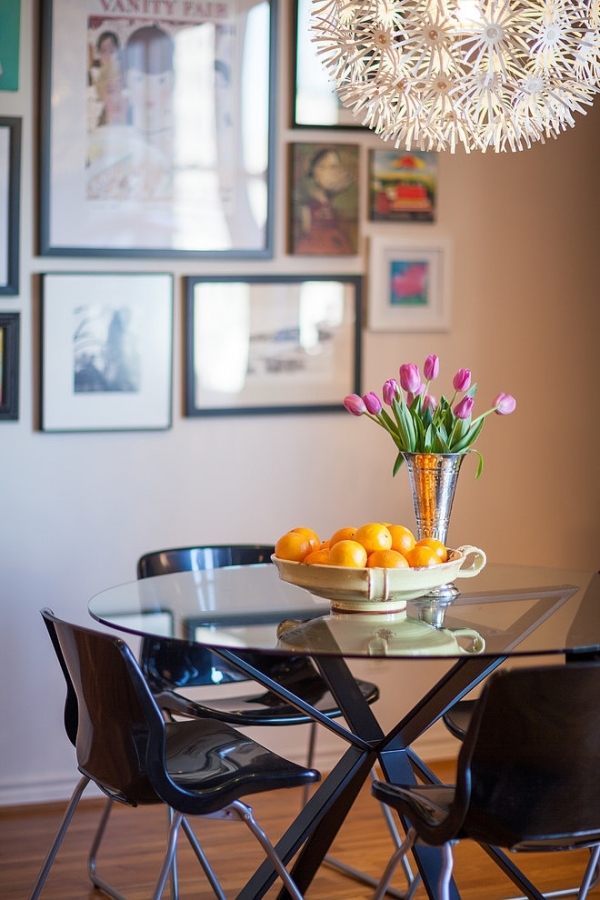 In the dining room there is a circular dining table encircled by superb glossy black chairs. A funky white ceiling light hangs over the table, bringing a sense of fun to the design. The silver vase, with pink tulips, is an outstanding touch. It connects with the tulips in the living area. Multiple posters and pieces of art decorate the wall, putting the finishing touches on this stunning décor.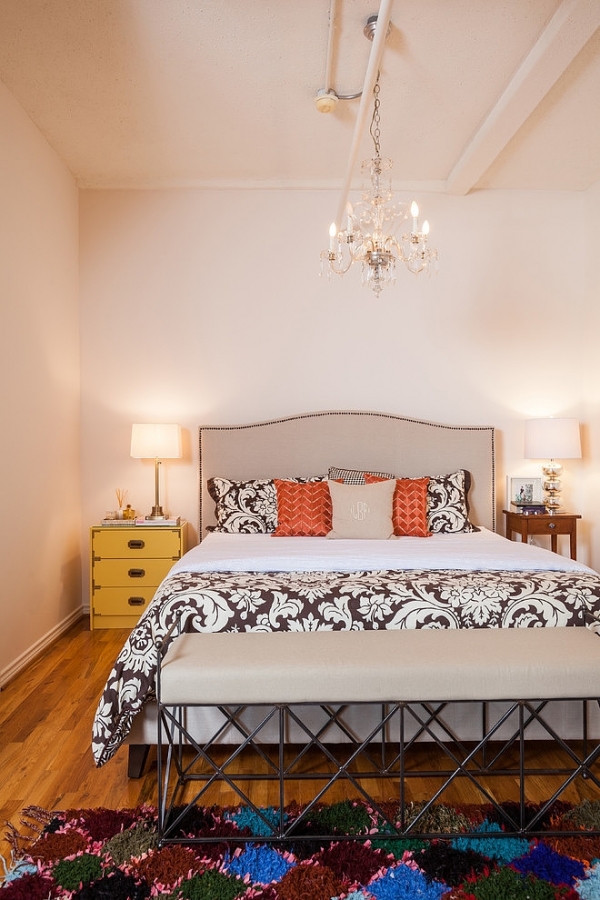 The bedroom is positively magnificent in this loft interior design. A neutral bed, headboard, and bench fill the space. Beautiful contrast is provided by the black and white comforter and pillows, color is added through orange accent pillows, and a neutrally colored pillow brings continuity. We love the mismatched bedside tables and lamps, they add a sense of spontaneity to this marvelous room. And lastly, a chandelier hangs over the bed, contributing its sense of amazing luxury, and completing this gorgeous design.