Summer may be coming to a close, but that doesn't mean we can't take a trip to Paradise Valley and visit an adorable summer home. This cute summer house is delightfully bright with brilliant touches of color and fabulous outdoor space.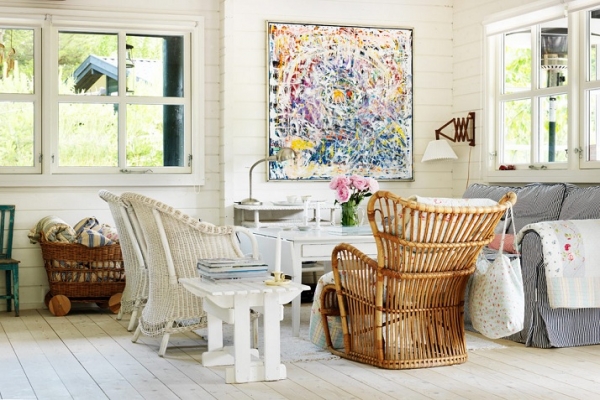 We are in love with the painting on the wall. It brings so much color and energy to this charming space. A white table with a bouquet of pink flowers, is surrounded by white and light brown chairs, a white table, and a wonderful blue and white striped sofa. Large windows provide a lot a natural light, and light hardwoods line the floor. The wooden white walls are absolutely wonderful, they are the perfect backdrop for this cute summer house.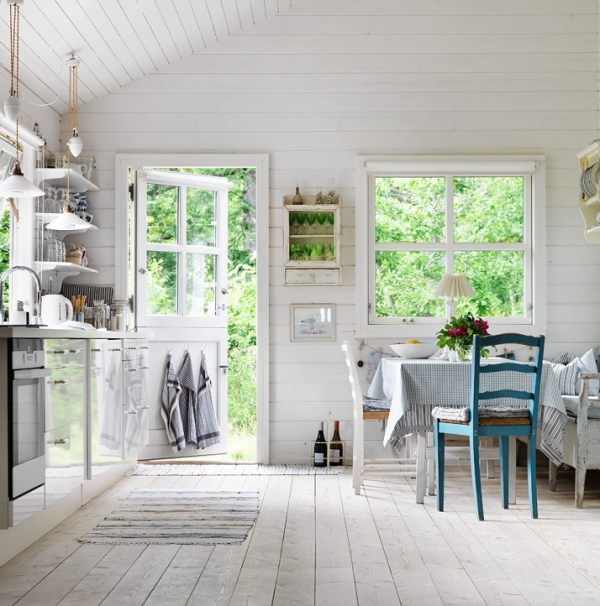 The kitchen and eating area are sublime in this stunning home. The magnificent windows and hardwoods continue, and a vaulted ceiling adds height and even more of an open feel. We love the checkered and striped tablecloths, the shabby chic chair, and the teal chair. The perfectly painted white chair is a wonderful touch, creating variety and bringing a bit of a polished look to this cute summer house. The green glasses in the vintage cabinet are lovely, they connect to the gorgeous nature, directly outside the window. The cabinets and fixtures are sleek and good-looking and the ceiling lights bring a wonderful dose of glamour to this inviting room.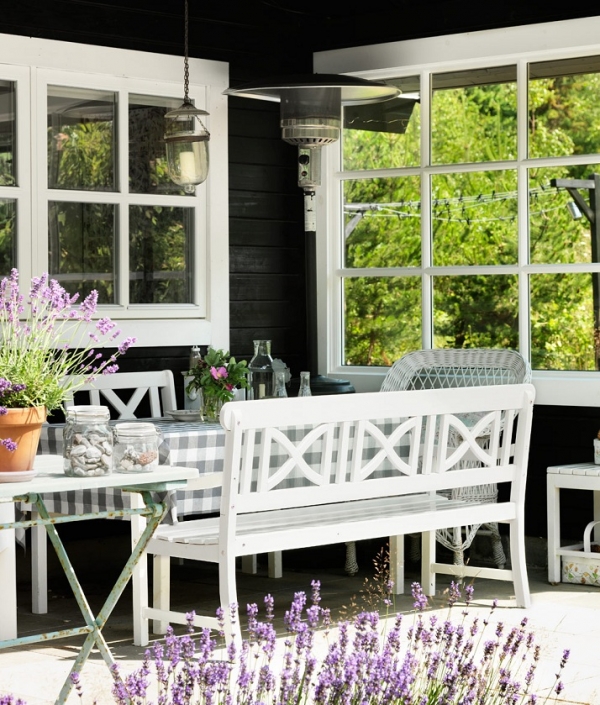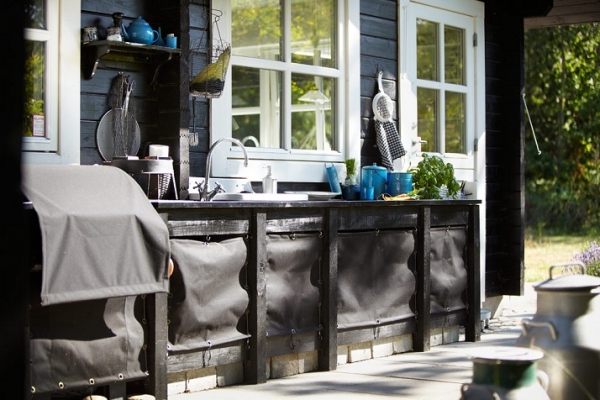 Images found on: Mix and Chic
The outdoor is space is breathtaking in this cute summer house. We love the black exterior of the home, especially with the white windows, it brings a modern touch to the house. In the outdoor dining area, a gray and white tablecloth adorns the table, and a white wicker chair, and two beautiful benches provide seating. The lavender and the pink flowers add fanciful color to this fabulous area, and an outdoor shower and kitchen, complete this beautiful home.