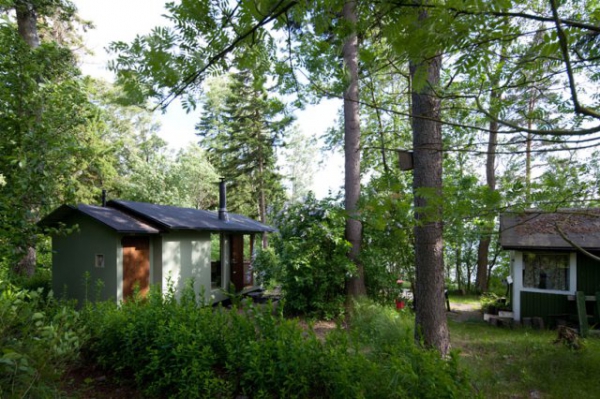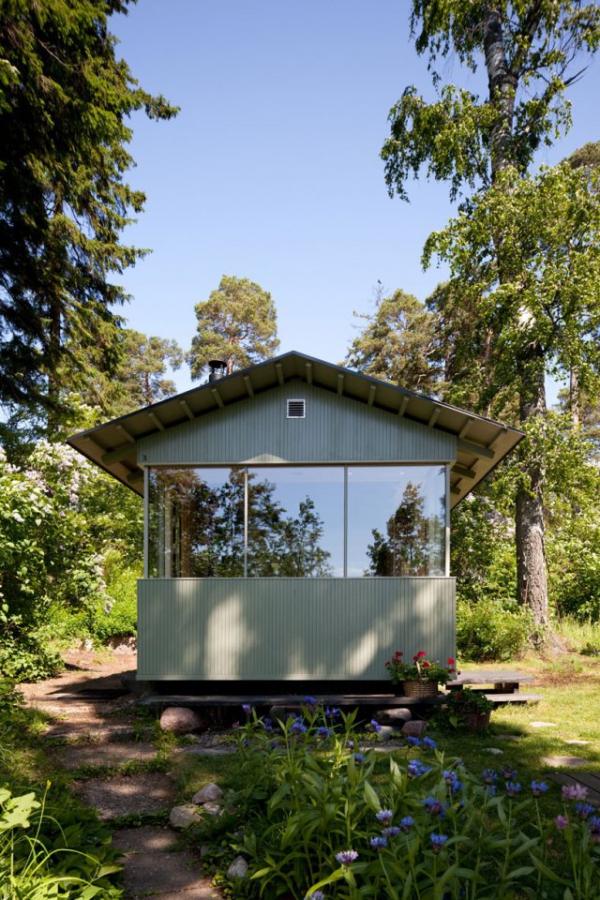 This cottage has an urban appearance on the interior and exterior, thanks to the designing skills of Verstas Architects. It sits on the outskirts of one of Finland's vibrant cities, Helsinki and is surrounded by a small well maintained garden framed by stone paved walkways. In addition to the mini garden, the cottage's outdoor space boasts a plethora of largely undisturbed flora.
The kitchen and living spaces are parallel to each other with the visual separation being made through design features such as dark grey carpeting for the kitchen as against light beige flooring for the living space. The kitchen floor is also lower than that of the living space.  Another design feature that functions as a room separator is the dark and modernistic fire place.
The sitting or dining area is designed to double as a bedroom. Shaped to create a quadrilateral urban type sofa along the walls of the room, the bed/seating is draped in black and provides a sharp contrast to the predominantly light crème or beige theme of the room. A mini loft, accessible by a hanging ladder houses another potential sleeping space.
If you crave a bit of the old with a splash of the new this is the place for you. It gives you a taste of the cottage life without removing the thrill and excitement that comes with an urban lifestyle.