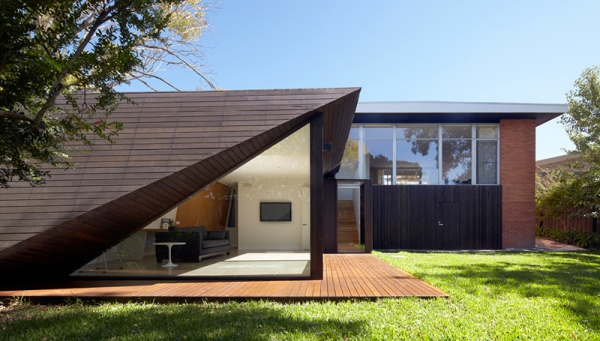 It's time to go down under! We're up for traveling all the way to the other side of the world for today's feature! In the world of interior design, we have seen that Australia has been on top of the game in many ways that never ceases to amaze us. Melbourne-based architectural firm, called Nixon Tulloch Fulley, brings us a contemporary minimalist home whose simplicity speaks louder than its words.
We are first blown away by the design of the kitchen, which is almost camouflaged, yet distinctively vibrant in all white. The cabinet system blends in to prevent clutter, while a few black chairs casually break up the uni-color effect. In the second kitchen, the addition of natural elements and marble, blended with a pop of captivating red, adds a cozier feel to both the kitchen and dining room area.  The living room area brings in the texture with a soft wooly rug and a granular couch set. If you aren't up to hanging your pictures up at any given time, you can always place them up against a bare white wall for an even bigger statement as seen in this room!
If you aren't a collector of many things and crave open spaces, this contemporary minimalist home is definitely for you!