This British house is a traditional fairytale. In the dining room, a wooden table is surrounded by beautiful clear chairs. The dark floors anchor the bright design, providing a wonderful contrast. The chandelier connects to the beautiful chairs, and the delightful greenery, connects to the visible outside area. The outstanding windows add an insane amount of magic to this gorgeous space.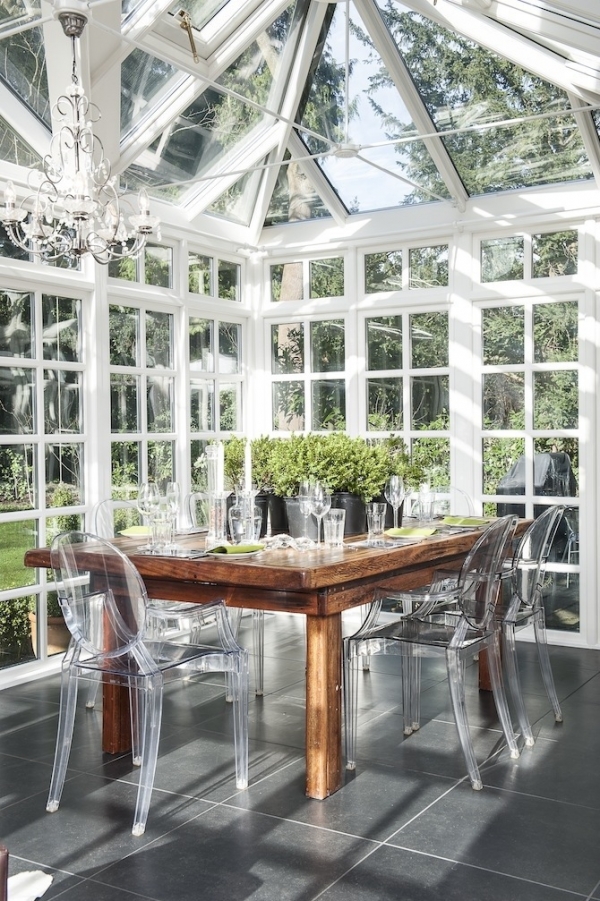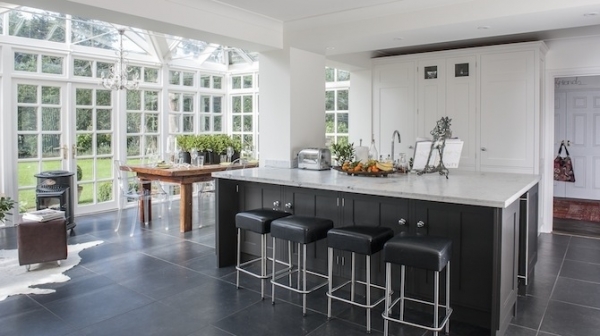 We adore the flow between the kitchen and the dining area in this British house. In the kitchen, the dark floors continue. A magnificent island sits near the middle of the room, filling the space with its luxurious marble. The bottom of the island is black and it has multiple cabinets. The black stools provide a wonderful eat-in space, and white cabinetry provides additional storage.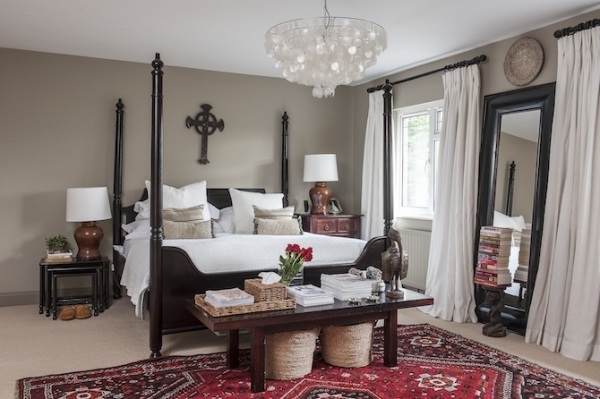 In this bedroom the bed is wonderfully inviting. We love the table and the ornate rug that sits in front of the sleeping space. Mismatched bedside tables add a bit of spontaneity to this delightful interior, adding a significant amount of interest. The windows in this room are adorned with long flowing curtains, and a lavish chandelier hangs from the ceiling, putting a brilliant finishing touch on this traditional interior.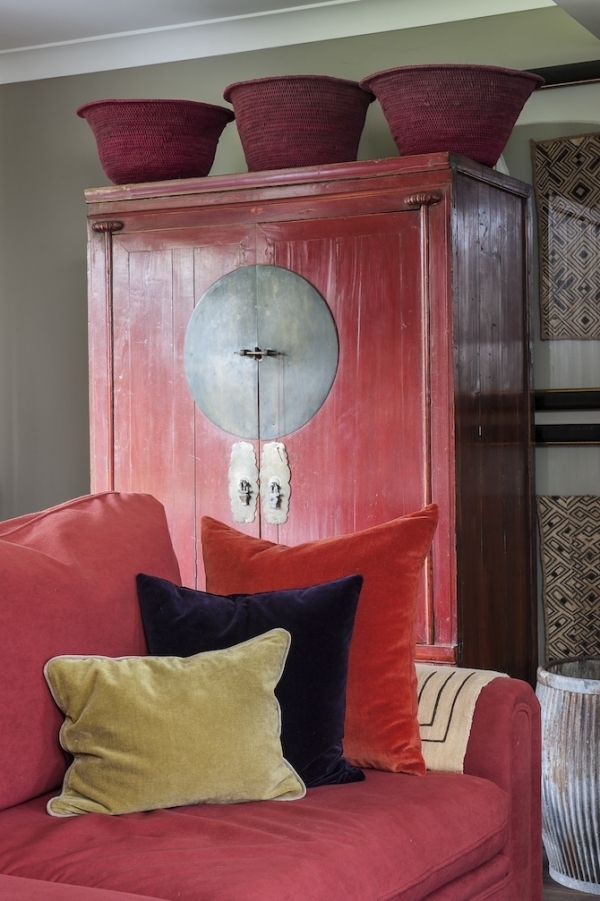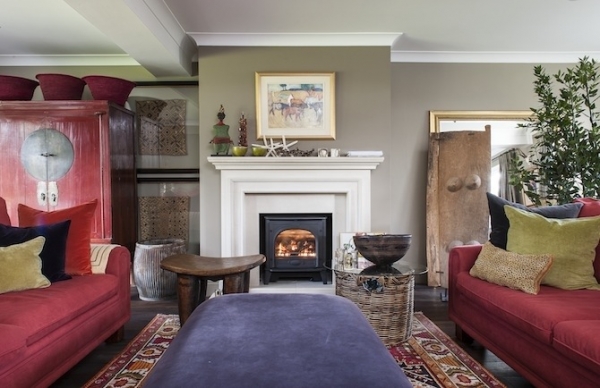 The colors are simply outstanding in the living room of this British house. The reds, yellows, browns, and purples, complement each other beautifully. The white fireplace provides the focal point for this sumptuous design, and it is accented by wonderful artwork and small décor items. A luxurious ottoman sits in between the two sofas, and various tables add interest through their different textures. We love the ethnic décor pieces in this room, they give the traditional design a unique and earthy personality. The large plant is a fabulous touch, further connecting the interior to the touch of earthiness, and adding a lively green to the space.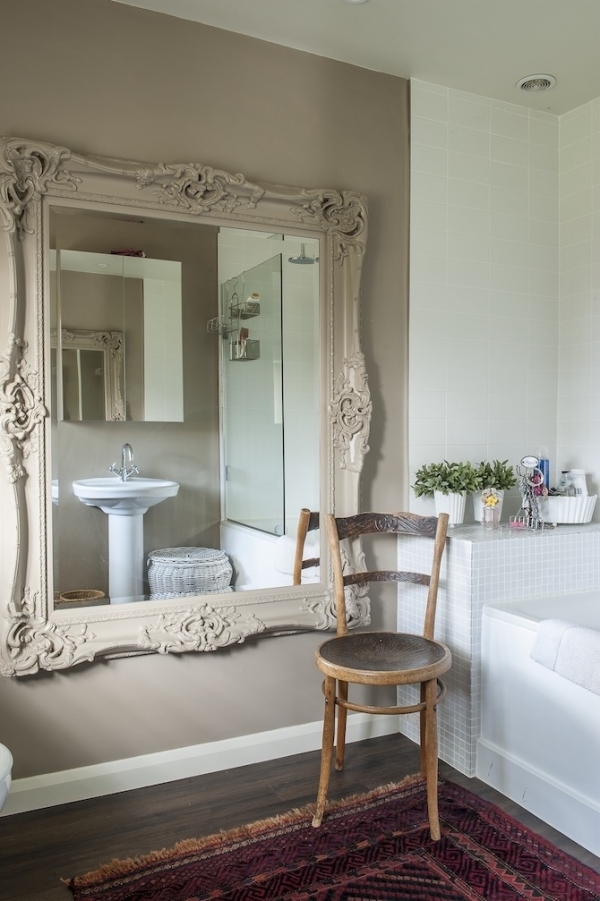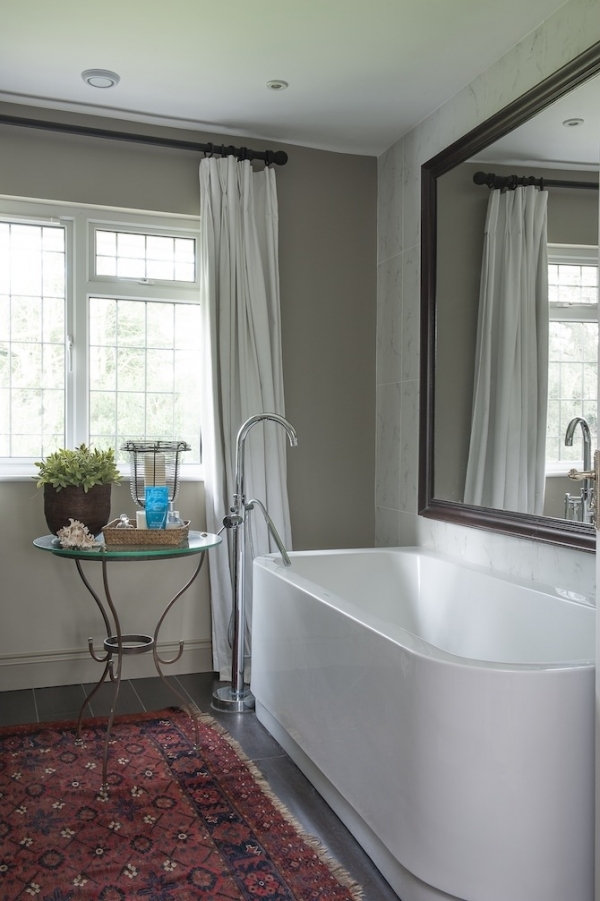 Images found on: Planete Deco (website in French)