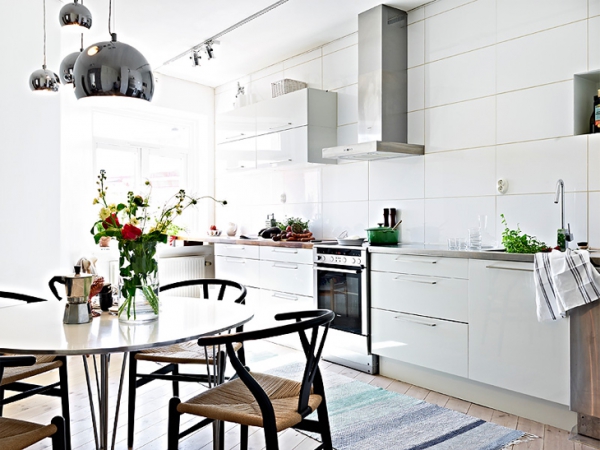 Ever wonder where angels on Earth may live? If this isn't the place, we think it may be a really good hint! Today's feature proves that it's possible to experience heaven in your home every day with just the right ethereal touch. This beautiful white apartment located in Linnestaden, Sweden, takes minimalist style to a whole new level.
The building in which this beautiful white apartment resides has seen a lot of history, as it's over 100 years old! Its mid-century flair pours into the home by way of various furniture pieces scattered throughout. The glossy white theme really makes the dimensions of the home pop while also creating more depth. The natural light reflects off the glossy texture exceptionally well, causing a unique method of continuous illumination. Because of the blank white canvas that this apartment provides, the décor is able to be lightly painted in with splashes of pastels and other vibrant colors. However, the main contrast of black on white makes the ultimate statement. What a way to spice up white!
With the wooden floors painted white as well, you have a complete look that makes this beautiful white apartment stand out from the rest!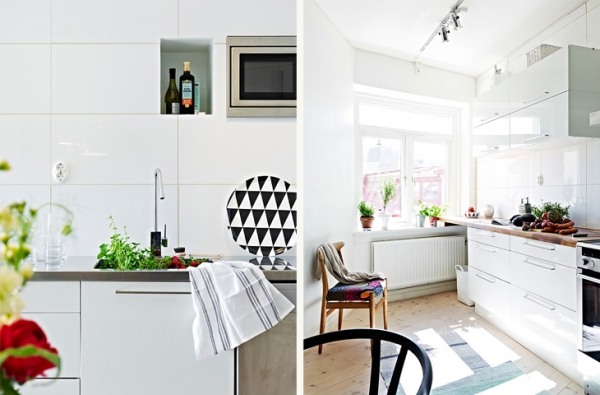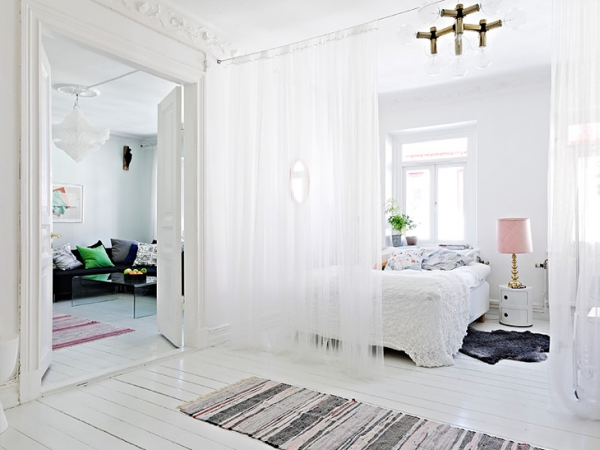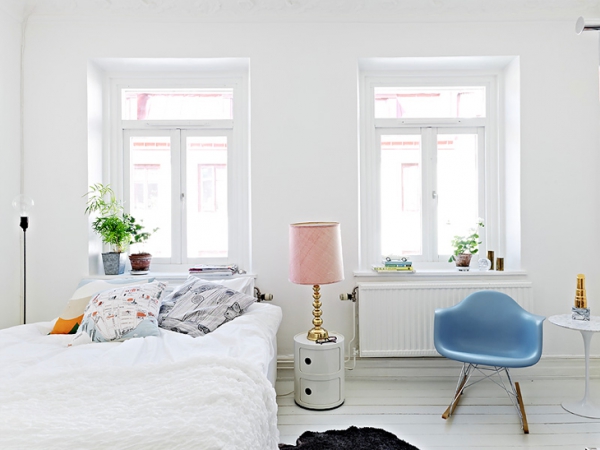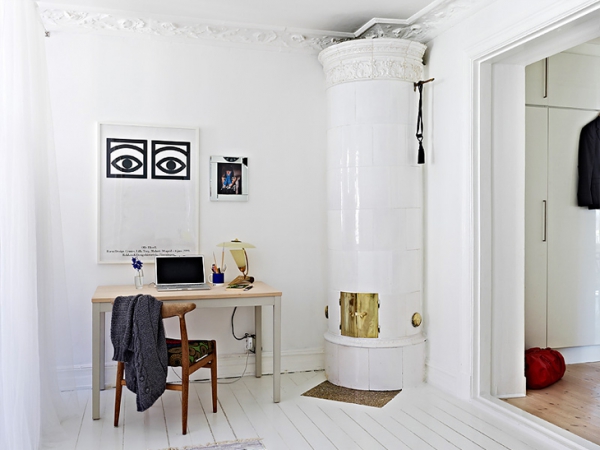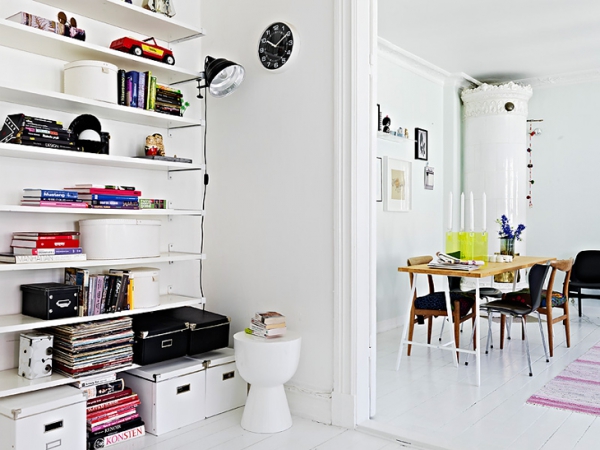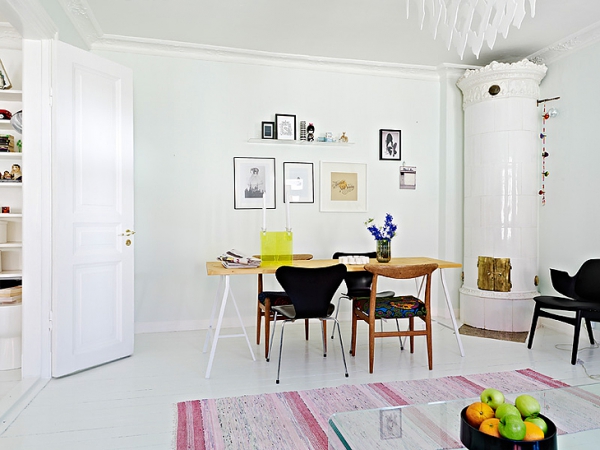 Images found on Stadshem