This prefab home is located in Alicante, Spain, and it was created by Daniel Martí i Pérez of DMP Arquitectura, and designers, Jurgen Van Weereld and Karin Giesberts. The open plan has five hundred and fifty square feet of living space, a gorgeous patio, and wonderful design.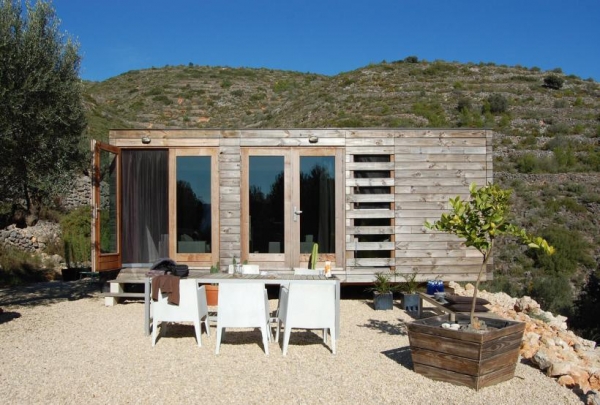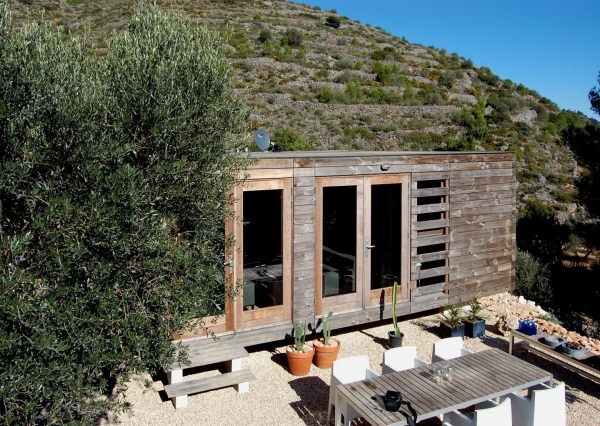 The exterior of this prefab home has a fabulous rectangular shape. Stunning French doors add a bit of luxury to the outside of this home, and natural wood gives the design an earthly element. The scenery surrounding the home consists of lovely hills, marvelous trees, and open skies. The patio has a fantastic wooden table, surrounded by white chairs. We love the gravel, the potted plants, and the rocks, they create a beautifully picturesque scene.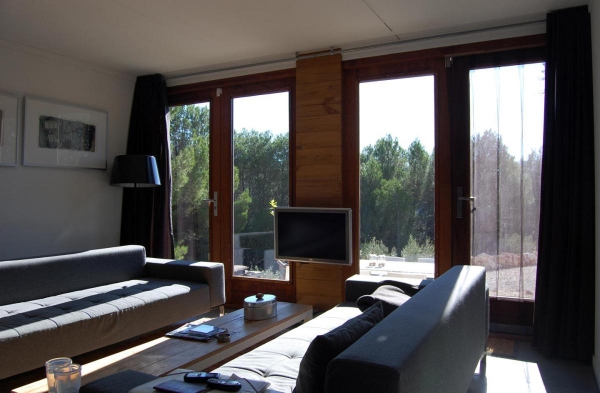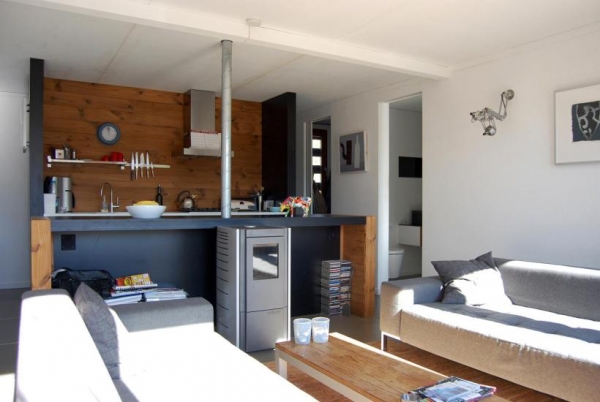 Inside the prefab home, two modern sofas fill the living room. The wooden coffee table is absolutely delightful, it is the perfect size for the room and it warms the design. The two French doors allow natural sunlight into the space, and in between them, the television is in perfect position for viewing. A gray fireplace sits on the other side of the room, adding an industrial element, and putting the finishing touches on this wonderful area. In the kitchen, beautiful wood paneling and accents, highlighted with fantastic black, fashion a stunning space.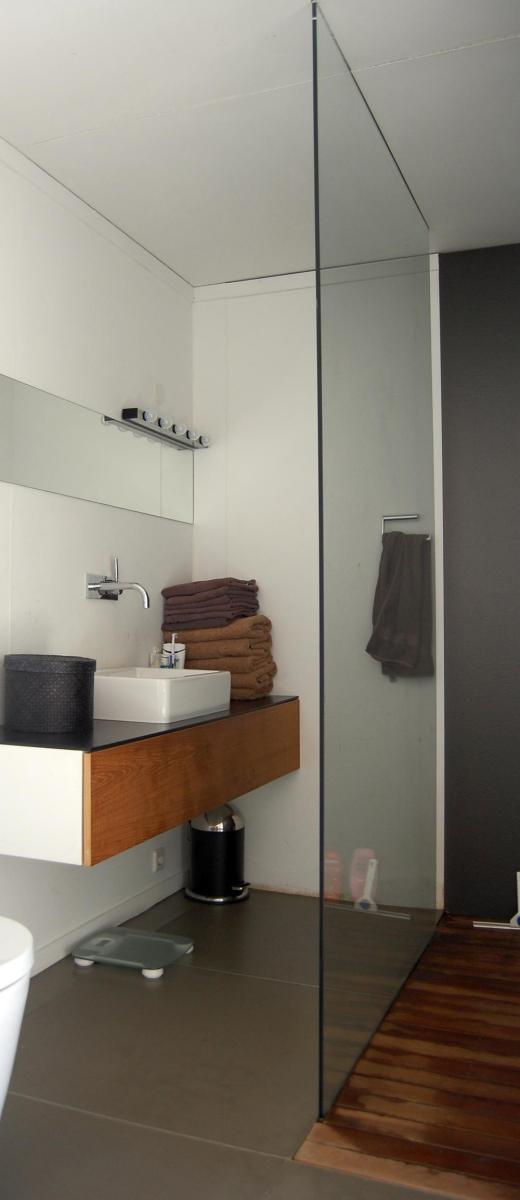 The bathroom is sleek and modern. The black and wood that was seen in the kitchen continues here, unifying the design. The shower is magnificent with its wooden floor and glass divider, adding a spa-like touch to this wonderful bathroom.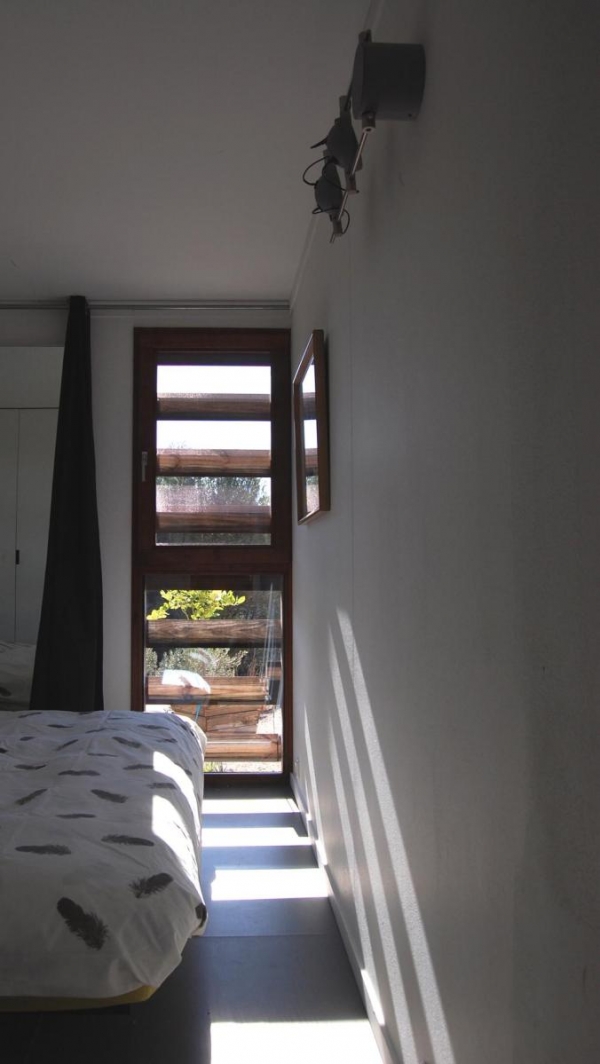 In the bedroom, a fantastic window with horizontal wood slats limits the amount of natural light permitted into the sleeping area, fashioning a cozy and private space.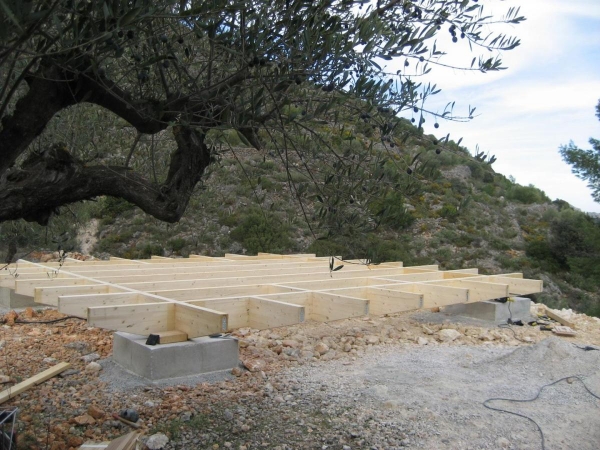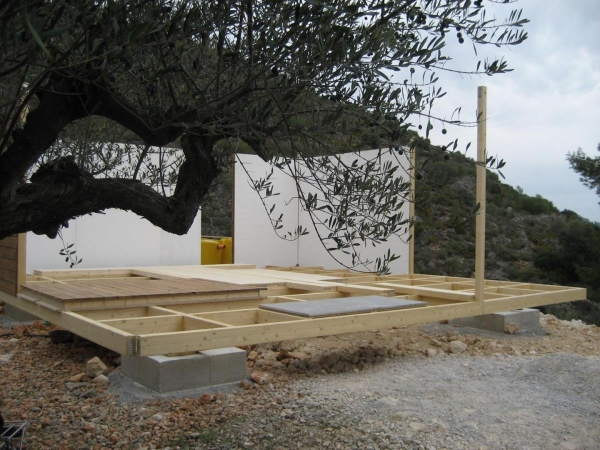 This prefab home is wonderfully done. The architecture and the design come together fabulously to create a cohesive design.
Absolutely beautiful.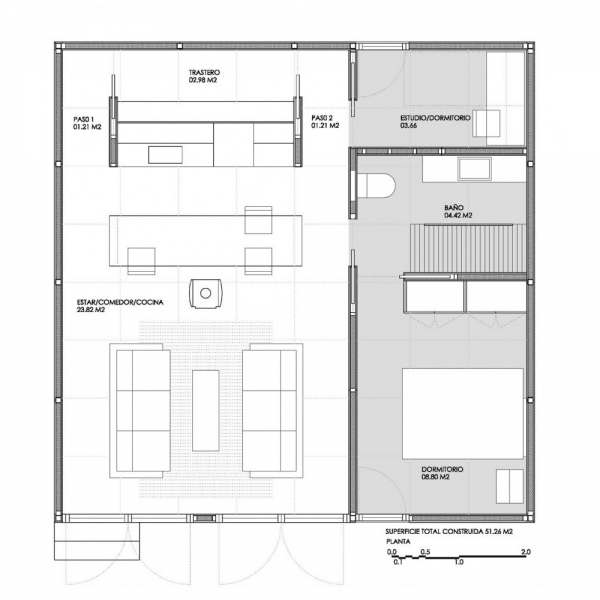 Photos: Daniel Martí i Pérez