Previously a Swiss army building, this gorgeous modern chalet is by Ralph Germann Architectes.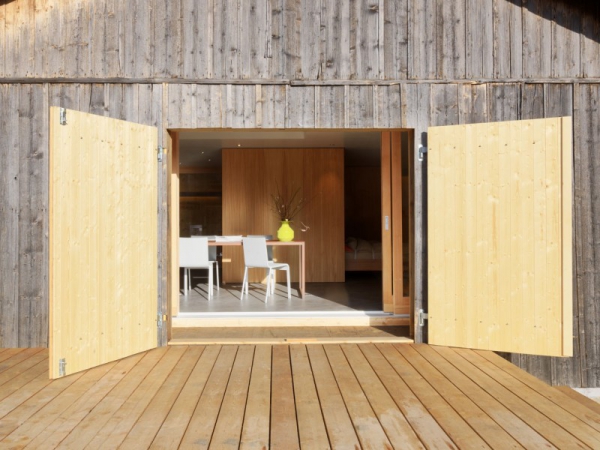 Arsenal B47 has a showstopping entryway. It is entirely wooden, fitting in with the surrounding landscape. The different woods play together perfectly, creating a significant amount of interest. The square shaped opening is absolutely gorgeous and the wooden doors are inviting. Wood planks form a fantastic porch, completing this outstanding exterior.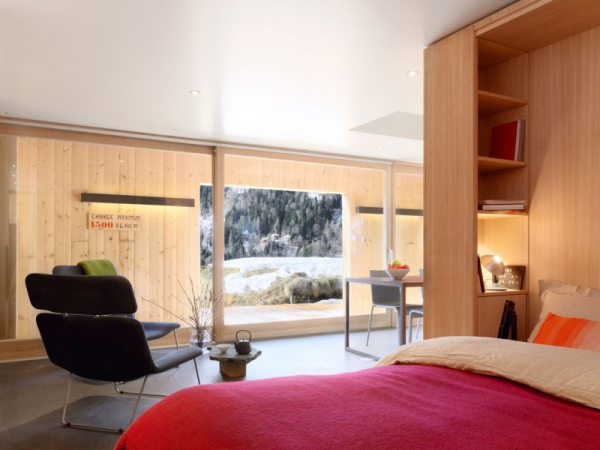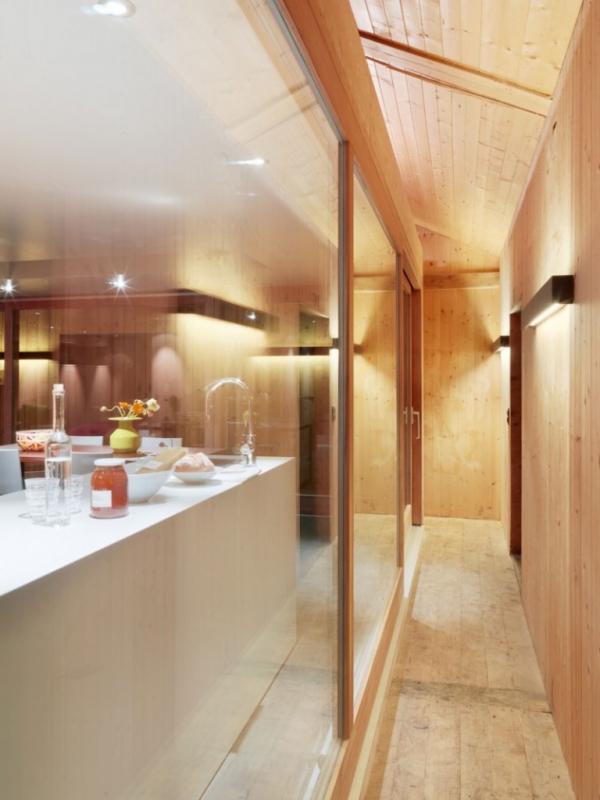 Inside this modern chalet, an open plan full of fabulous wood work creates a cozy atmosphere.
To protect the history of the building, the architects placed glass walls around the living space, keeping the inner walls in their original shape.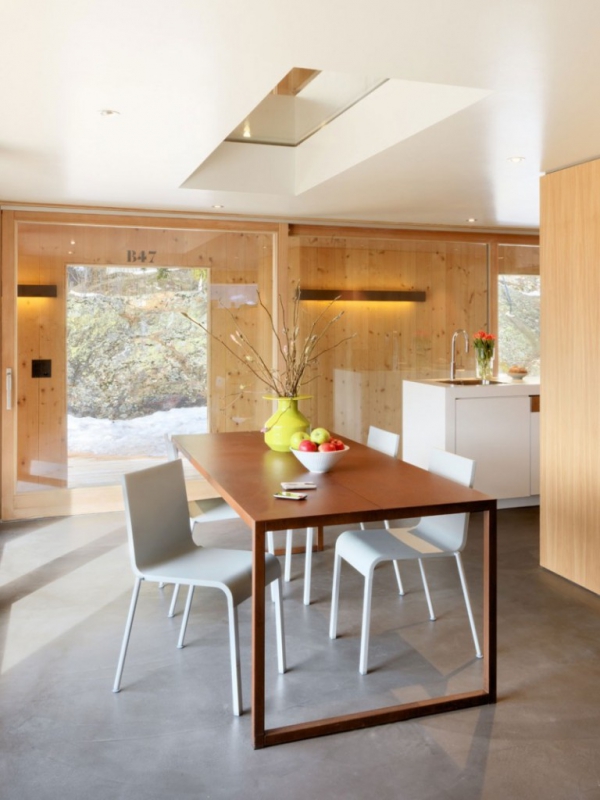 The dining area is fantastically sleek in this modern chalet. Gray floors contribute to the modern feel, and the lovely wood keeps it warm and inviting. A dark wooden table occupies the space, providing a place to dine and contrasting the light wood in the room. Modern white chairs surround the table, fitting in perfectly with the polished look. A rectangular cutout adorns the ceiling, framing the dining area and adding interest to the stunning design.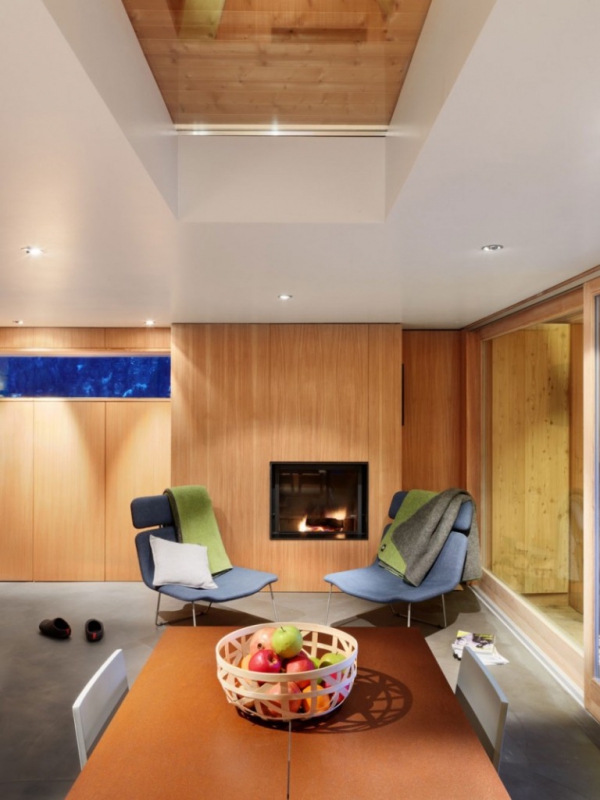 The seating area has a lovely black fireplace. On each side of the modern fireplace, gorgeous chairs provide seating. Green and gray throws are placed on the chairs, fashioning a delightful space to read and relax.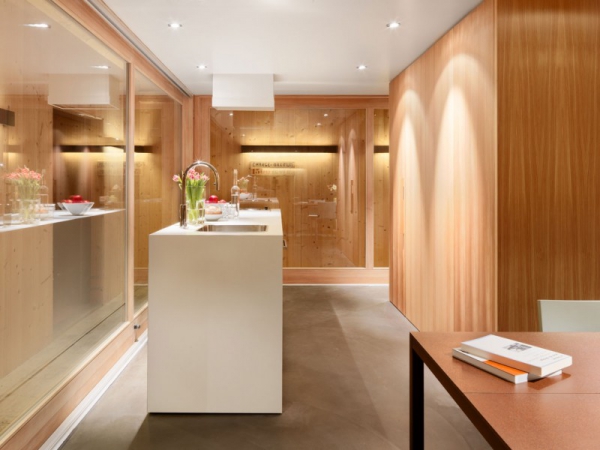 The kitchen is simple but beautiful, consisting of only an island. Wonderful fixtures bring a bit more elegance to the alluring design, and fantastic flowers add a bit of liveliness.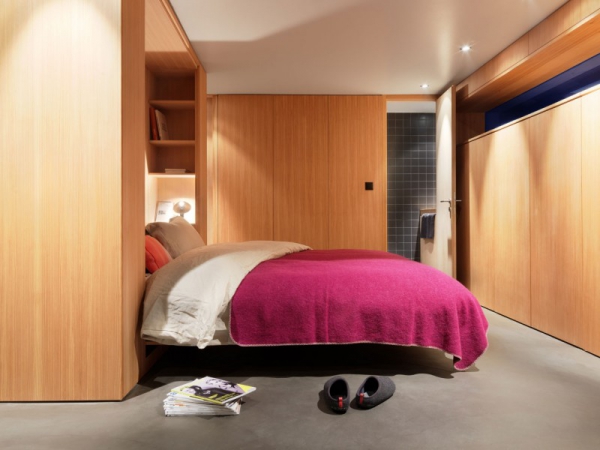 The bed, which folds into the wall when not in use, sits opposite the kitchen. It has built-in shelving, providing additional storage in this modern chalet.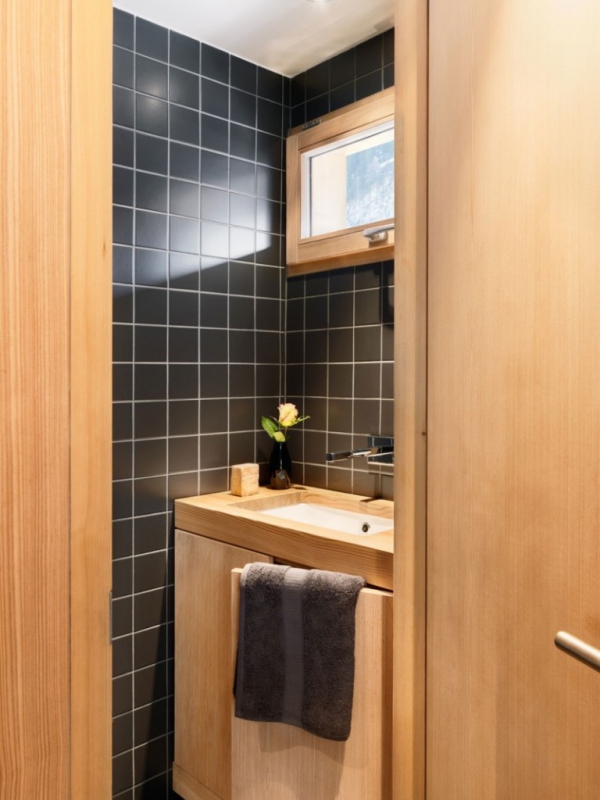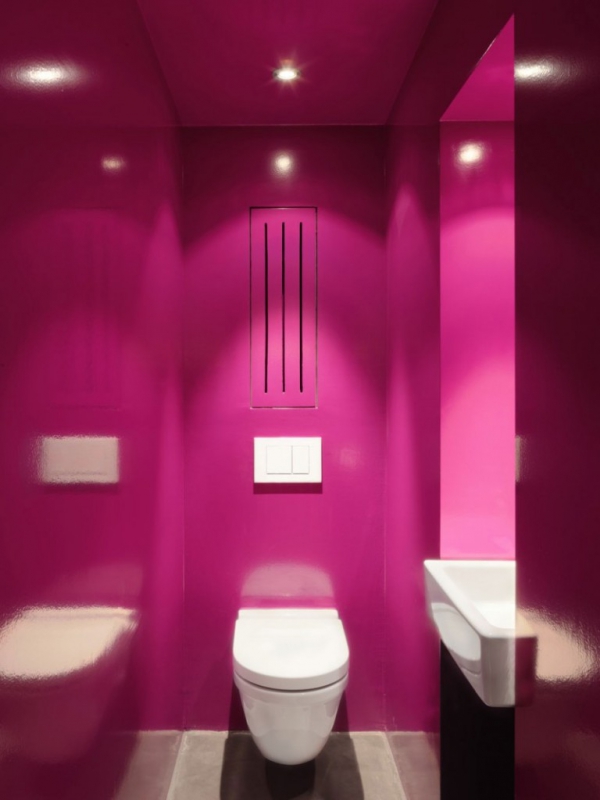 The bathrooms are divided into two sections in this magnificent home. In this one, black tile and a wooden sink decorate the space. The other one is a beautiful fuchsia color, adding a dose of bright and bold to this lovely chalet.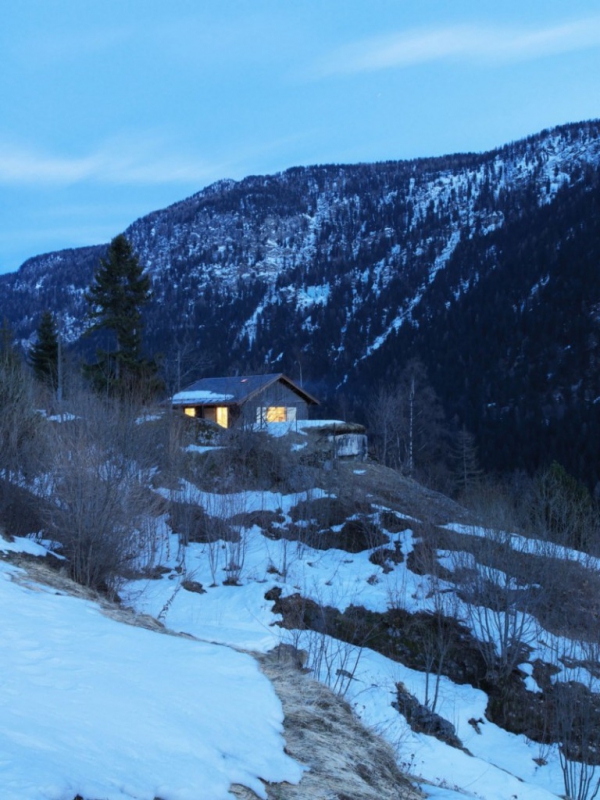 Photos by: Lionel Henriod (website in French)
Absolutely gorgeous.