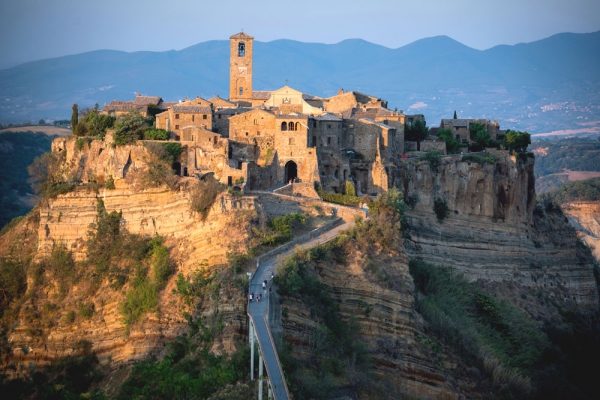 We almost lost our minds when we saw this Italian vacation home located in Civita di Bagnoregio and called Domus Civita. It's absolutely beautiful and it has gorgeous amenities. If you're planning a vacation, or thinking about planning one, this is definitely a good place to keep in mind.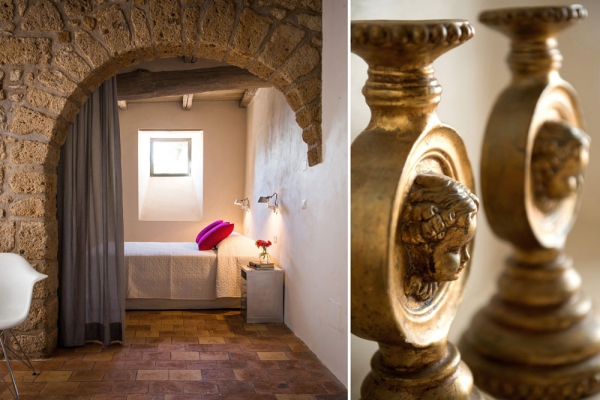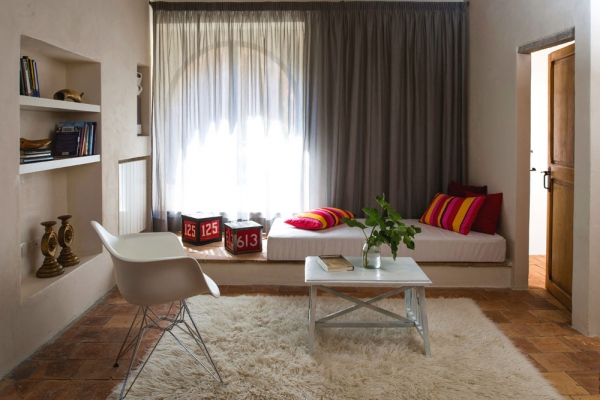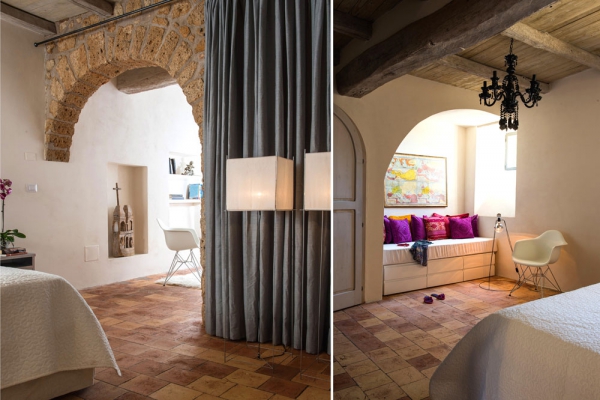 The home has three suites, each with their own private bath. The first bedroom suite has a study, a king bed, two possible twin beds, and a gorgeous design. Exposed rock decorates the space, adding interest and coziness. Touches of gold add a wonderful dash of elegance, and accent pillows and décor bring color to the room. The study is positively stunning with its plush area rug and fabulous curtains, and we love the modern chair and the cushioned seat by the window.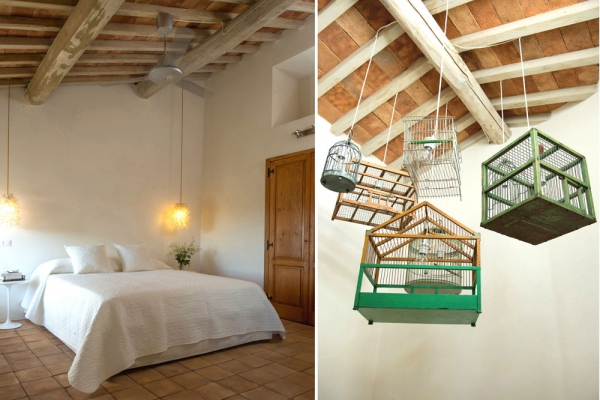 The second suite boasts beautiful views and a queen bed. The lighting and the birdcages look amazing hanging from the wood beams.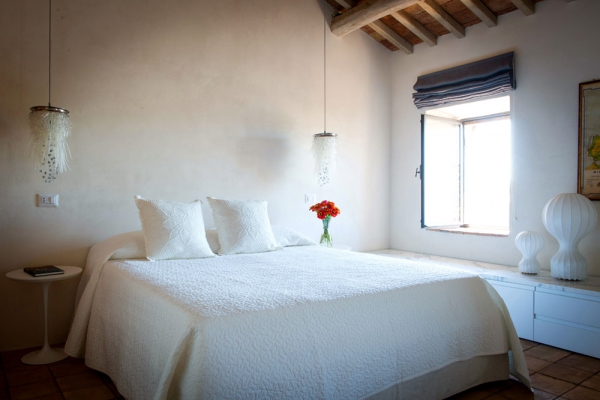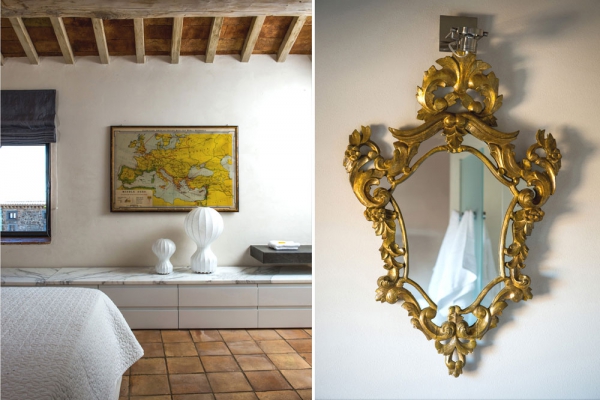 The third suite in this Italian vacation home also has a queen bed. The marble in this space brings an extra dose of luxury to the gorgeous design, and the décor and lighting are fabulous in this room as well.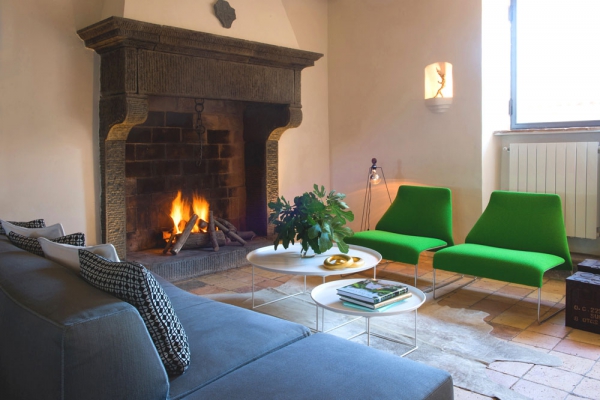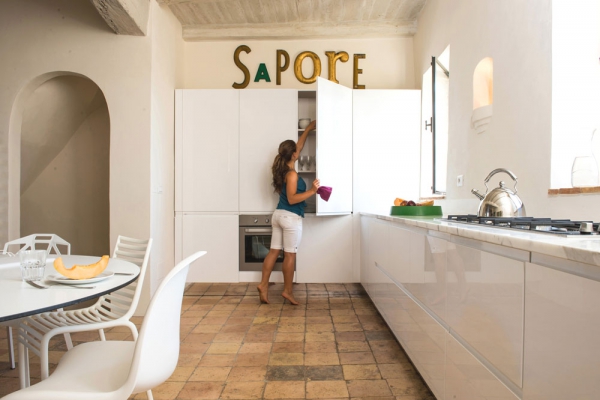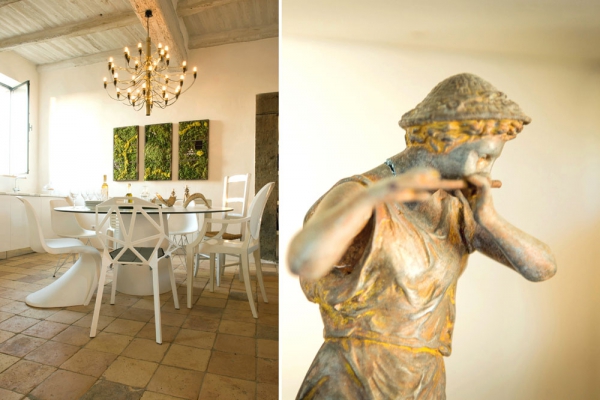 The living room and kitchen are magnificently decorated in this Italian vacation home. The touches of modern décor and cheerful color continue, fashioning an inviting space.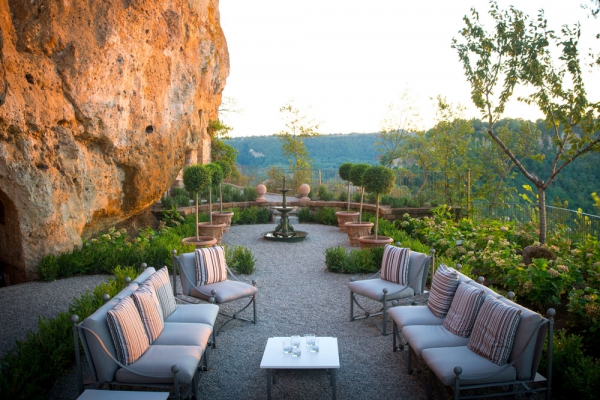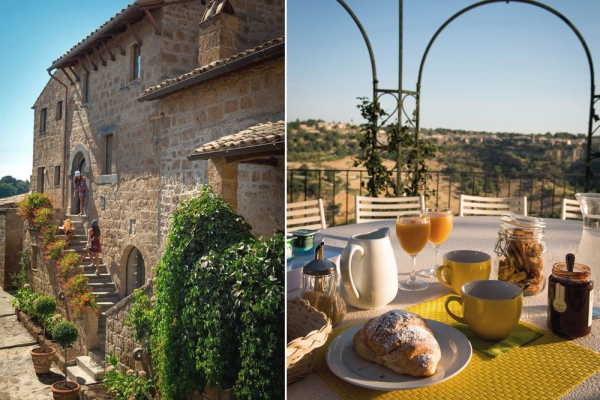 And now for the amazing amenities. Outside, there is a formal Italian garden with awe-inspiring views. Outstanding furniture is placed in the garden, creating the perfect spot for entertaining, an intimate dinner, and/or a night of relaxation. Lively plants decorate the space, and the caves provide the perfect natural backdrop: positively stunning.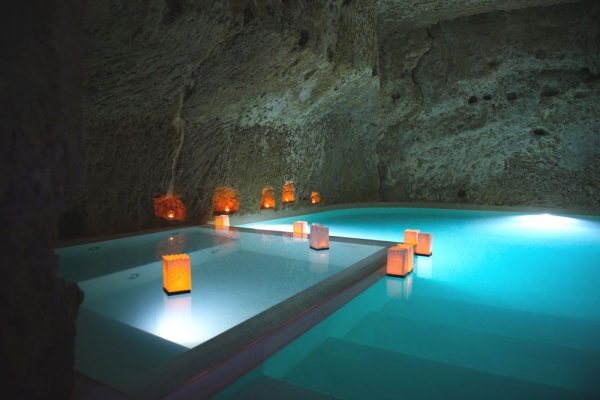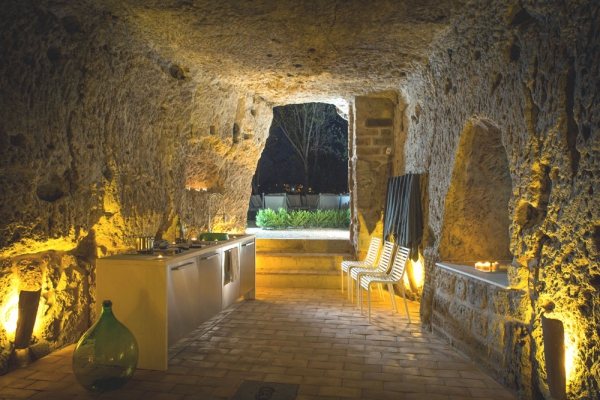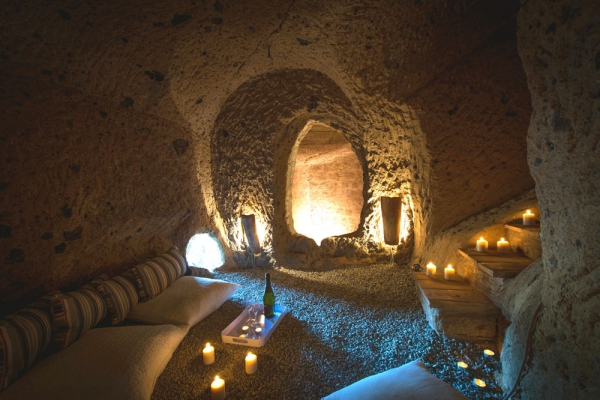 The pool, the hot tub, and the garden kitchen are located in the caves, and below these caves there's an art gallery. This place is just pure magic.
Do you love this Italian vacation home as much as we do?