We are in love with this Caribbean resort. The design is thoughtful, striking, and just drop-dead gorgeous.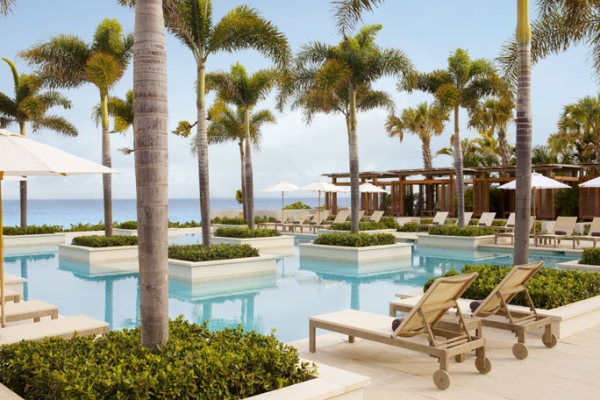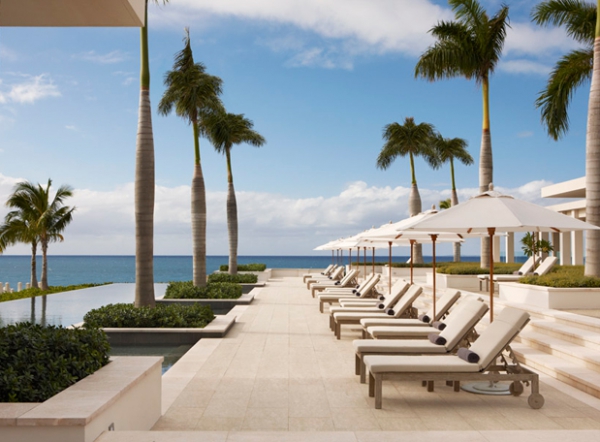 The Viceroy in Anguilla has a fabulous outdoor space. Loungers with natural wood frames and cream cushions line the cream floors. Cream umbrellas provide shade, and gorgeous trees and bushes are perfectly placed and trimmed. The views are phenomenal: nothing but open skies and deep blue waters. The use of cream is outstanding, it blends in perfectly with the surrounding landscape, and fashions a serene and inviting environment.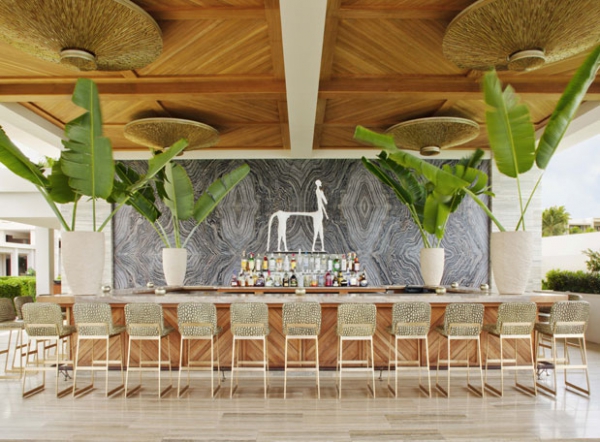 The outdoor bar is made up of beautiful wood and elegant marble. Surrounding the bar, patterned stools bring a significant amount of interest to the stunning design. On top of the bar, large white vases filled with luscious green plants, sit at each corner. The black and white wall is phenomenal with its intriguing pattern and white design. The ceilings in this space are full of attractive wood and magnificent décor: simple, inviting, and interesting.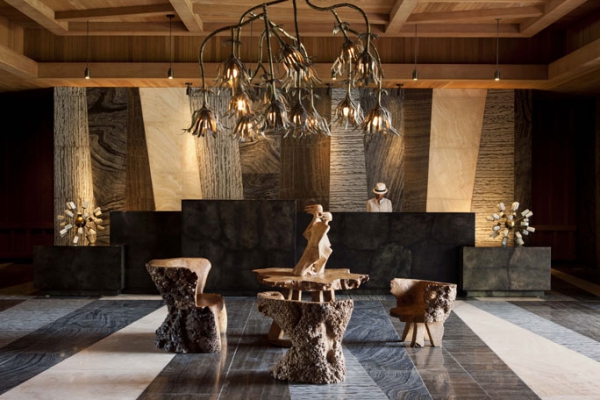 The lobby in this Caribbean resort took our breath away. The floors and the feature wall are amazing with their awesome patterns and colors. The seating area is unlike anything we've ever seen before. Made of tree trunks, the chairs add outstanding texture to the design. In the middle, a wooden table is adorned with a striking sculpture, perfectly complementing the exceptional chairs. An awesome lamp frames the entire space, completing this jaw-dropping area. The welcome desk is lusciously dark, and the wooden ceiling is stunning. Simple lights line the desk, and two marvelous sculptures sit on each side: positively breathtaking.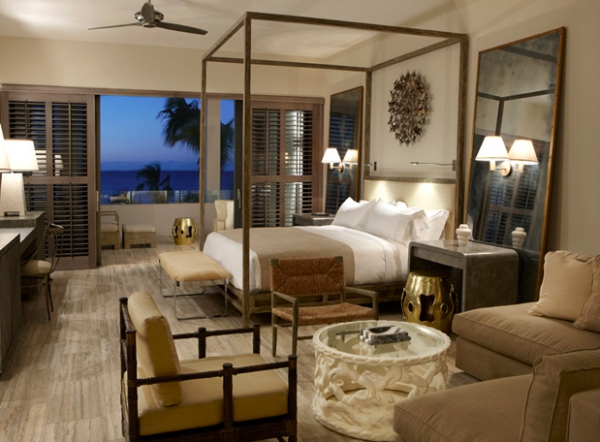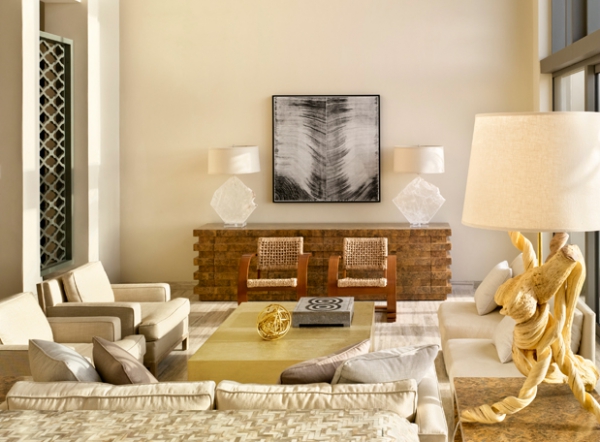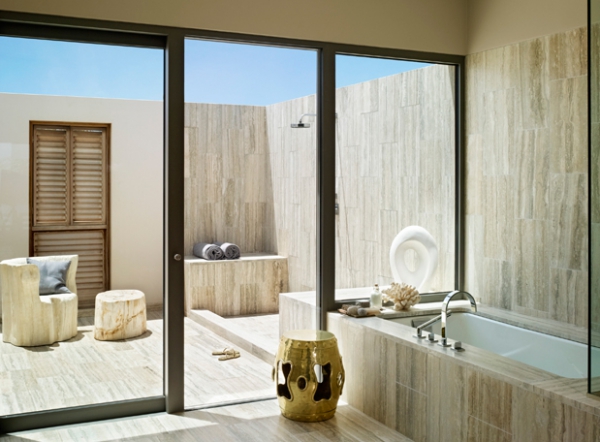 The rooms are just as fascinating as the other areas in this Caribbean resort. The materials are luxurious and inviting, and the décor is amazing. The sculptures, the lamps, and the touches of gold are simply perfect. Just look at that outdoor shower. Wow!
Are you already booking your room?