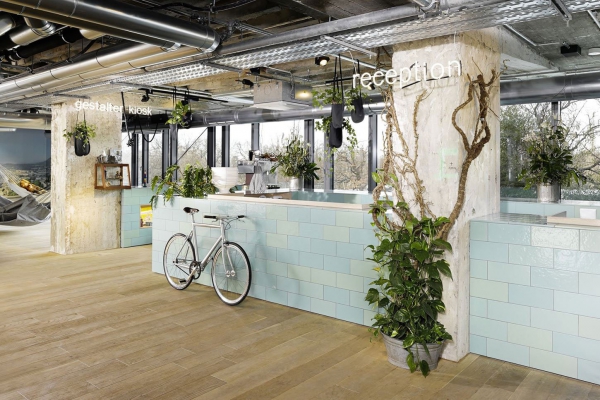 It's a jungle out there. And sometimes that jungle is right outside your hotel window. When traveling, you want your hotel experience to be as spectacular as possible. After all, this is the place you'll lay your head every night after a long day of exploring your new surroundings. With today's feature, we can definitely guarantee the greatest accommodations at this 25hours Hotel in Berlin, Germany. Located in the City West district of Berlin, this urban hotel provides the best of a twofold experience!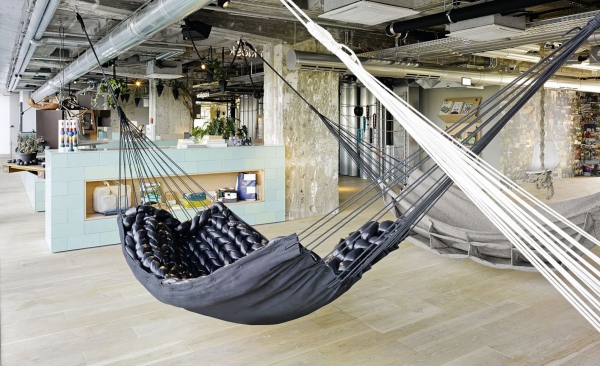 The 25hours Hotel is an integral part of the redevelopment project for its area, called Bikini Berlin. This urban hotel is also considered a historical landmark, as it best represents post-war modernism. Deciding to stay there will give you the exclusive benefit of enjoying views of the busy city streets of Breitscheidplatz and Kurfurstendamm. However, if you're looking to escape the hustle and bustle, you also have the option of enjoying peaceful landscape views as well as the wildlife adventures of the Berlin Zoo.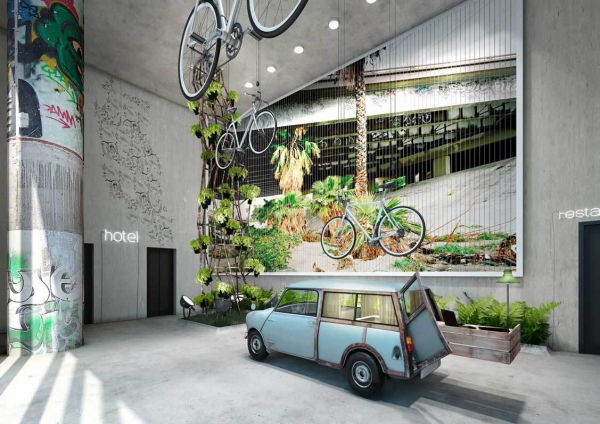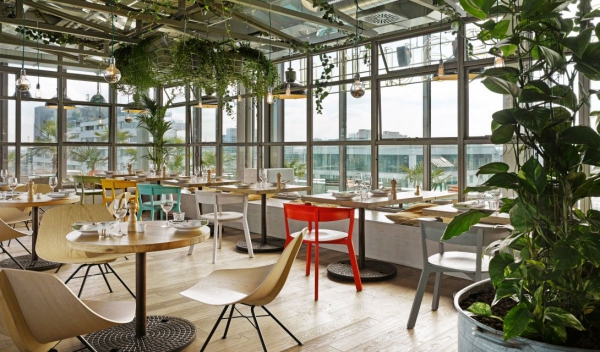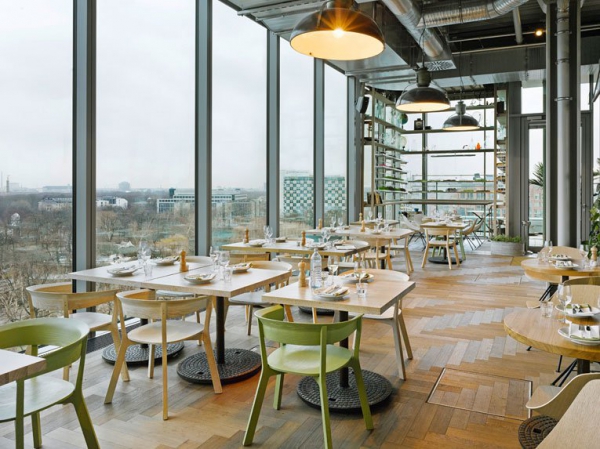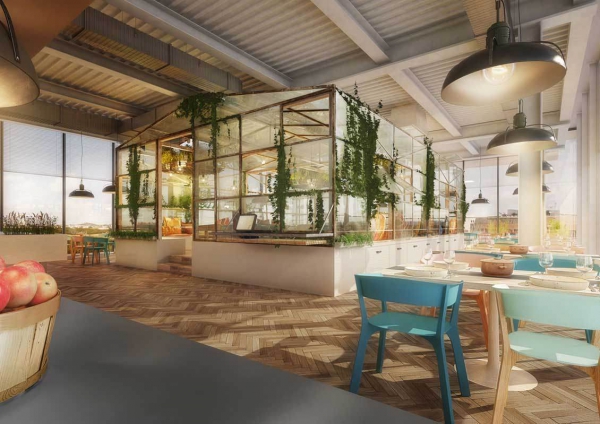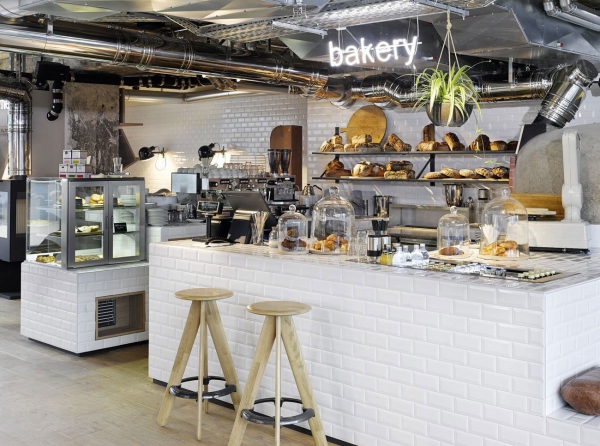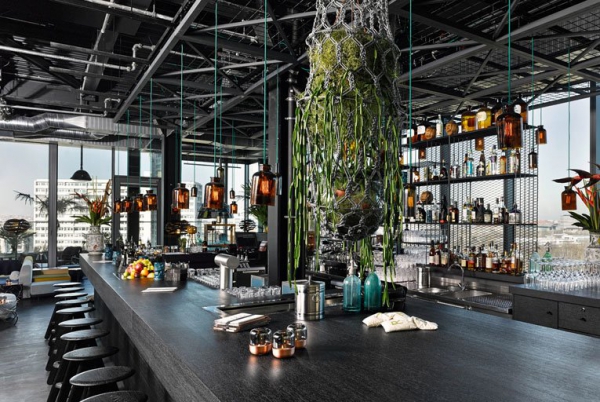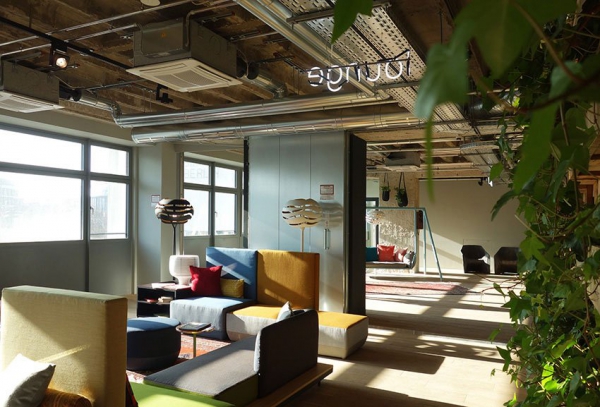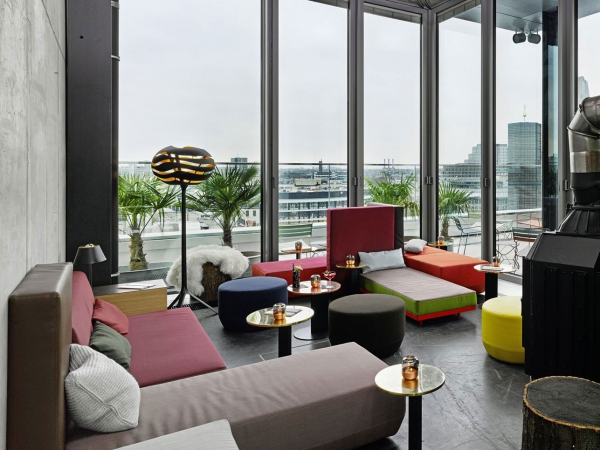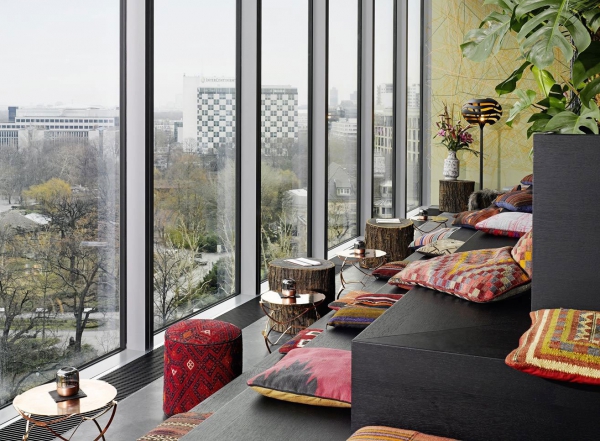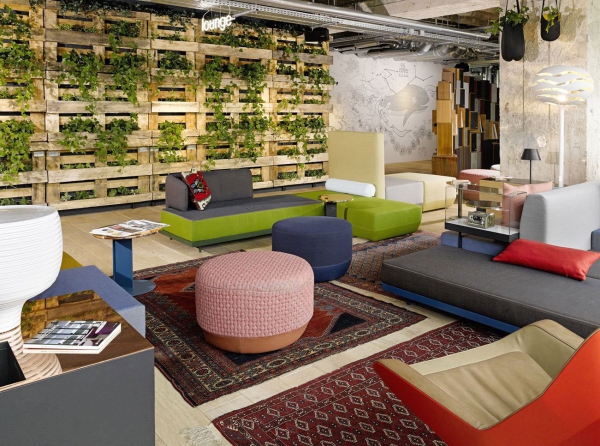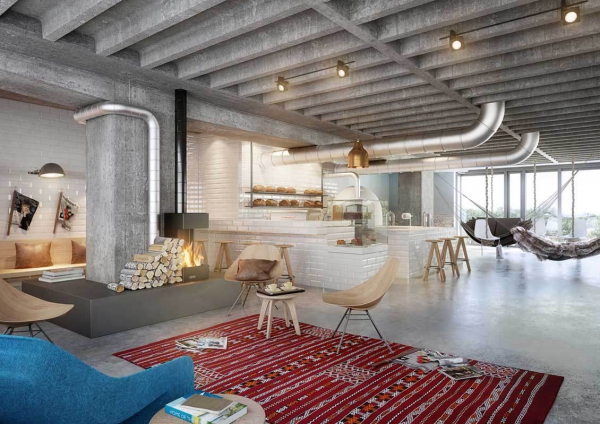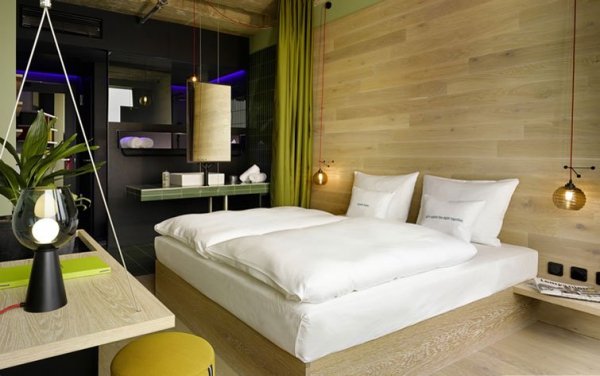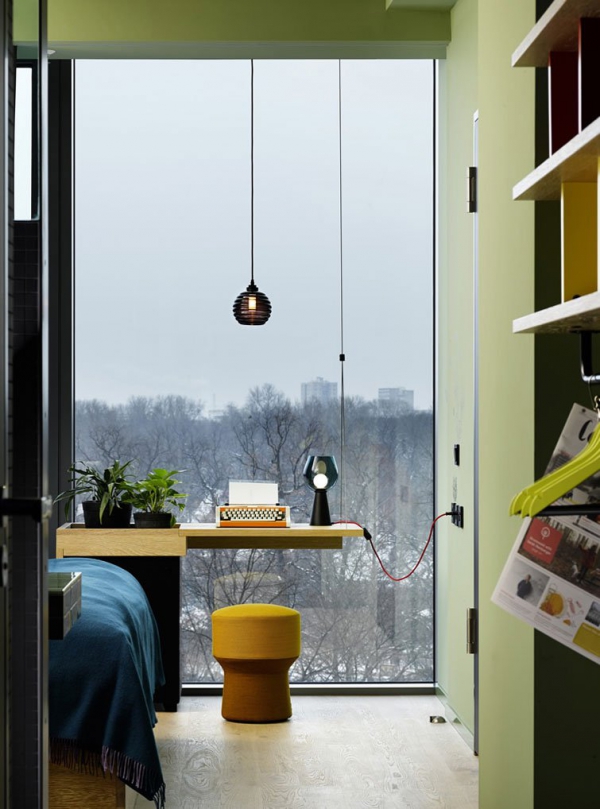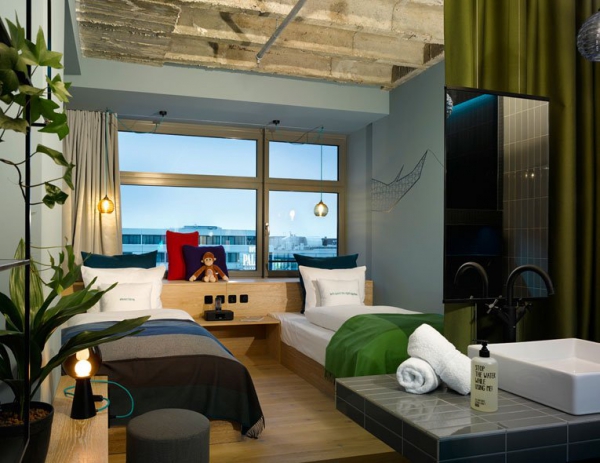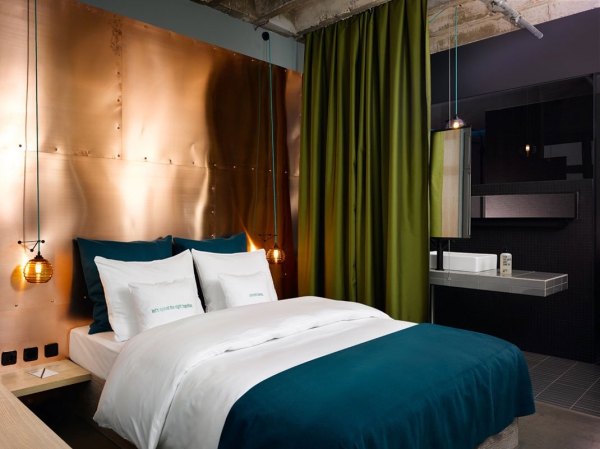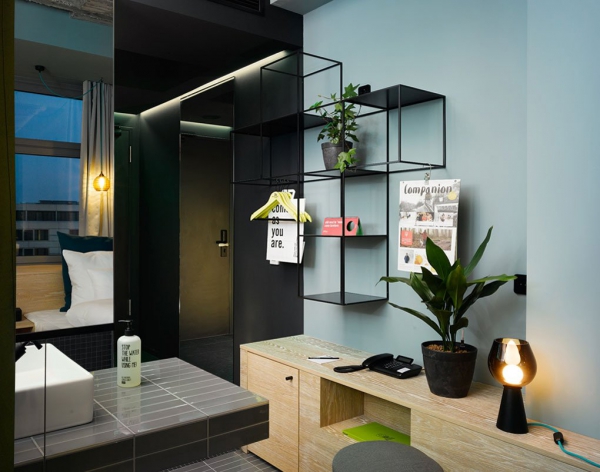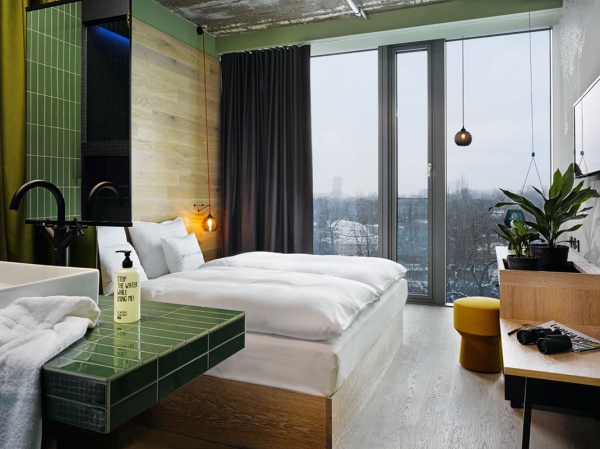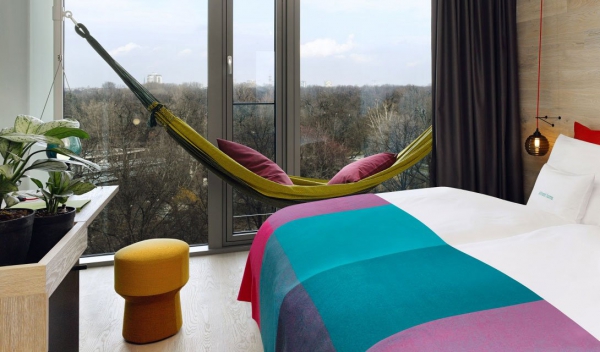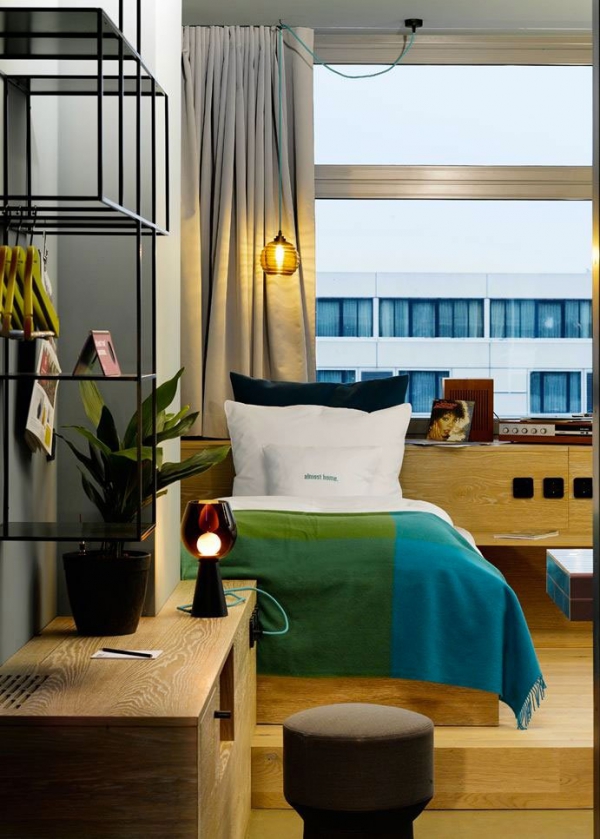 With over 100 rooms, 25hours remains consistent with its dual theme by incorporating it into the décor, thanks to Werner Aisslinger of Studio Aisslinger. The emerald green hues paired with animalistic inspiration really complete the look and feel. Did we mention that you could enjoy a nice slumber in a hammock overlooking the landscape? What hotel do you know that could provide the same?