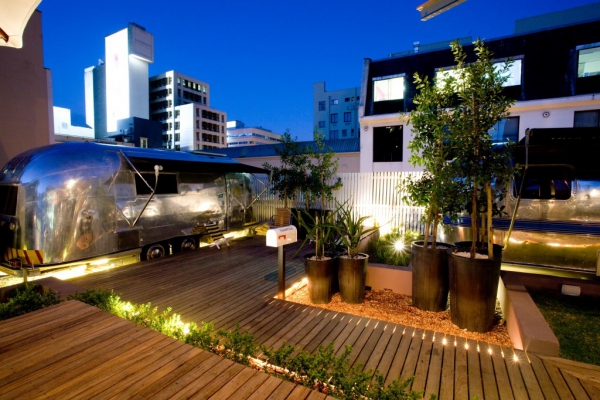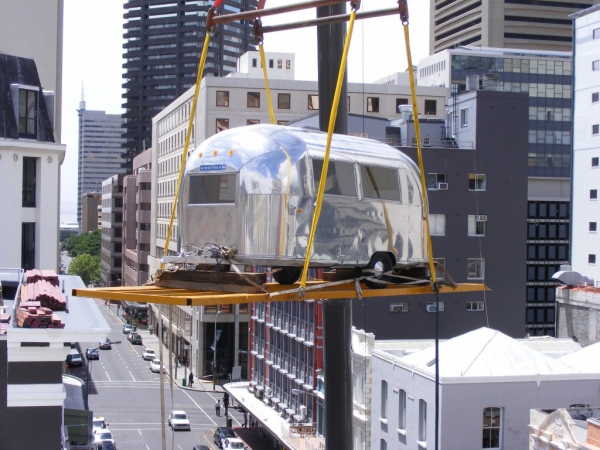 Perched on the roof of the "Grand Daddy" hotel in South Africa you will find the most amazing and unique trailer park. Not where you would usually expect to find a collection of Airstream Trailers and neither are these your normal style of trailers. This unique trailer park is quite special as each trailer is decorated differently and can be booked for your stay in South Africa's Cape Town.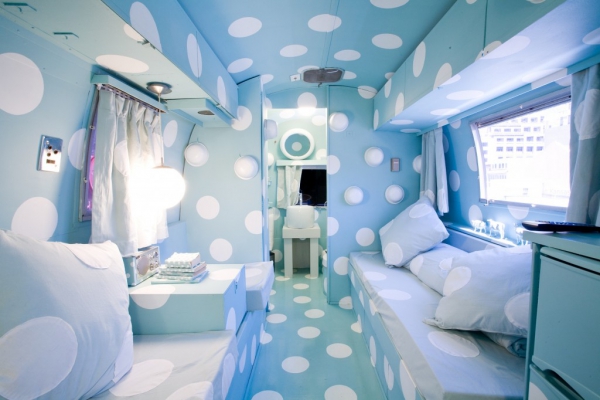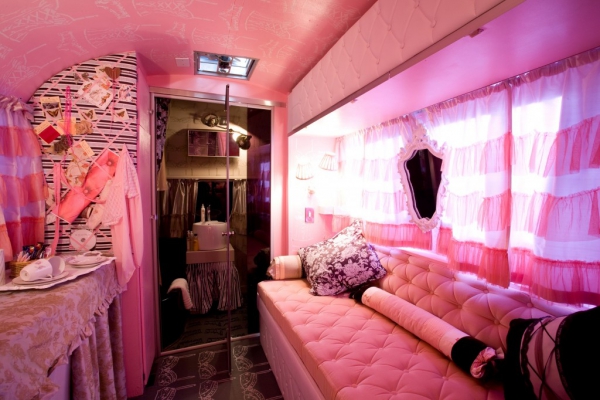 This unique trailer park is the collaboration of many artists, each designing the interior of one trailer. Mark and Joe stead chose to decorate one trailer "Goldilocks and the 3 Bears" style, complete with bowls for your porridge. Sarah Pratt painted the "Dorothy" Airstream duck egg blue with white polka dots to create a dreamy effect. The "Love by Lace" trailer is extremely feminine, interior designer Tracy Lynch gave this trailer a boudoir feel in pink, with lingerie framed and hung on the walls and masses of cushions creating comfort.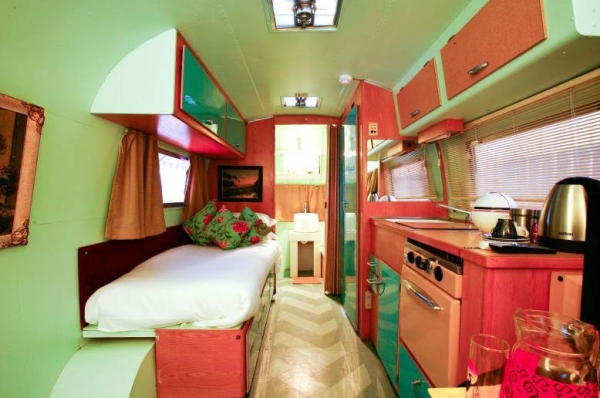 A 1950's style trailer, decorated by Liam Mooney is named "Pleasantville" and certainly shows off his decorative flair, with mint green, cherry red and blue being the main colors used. This unique trailer park features more designs that range from serene to African inspired, but the hard part will be choosing which of the Airstream trailers to stay in.