How fun would it be to stay in this futuristic hotel? Located in Milan, Italy and designed by Simone Micheli, the B4 Hotel, is absolutely stunning. Whites, yellow-green, red, and blue LED lights, transport us to the future, in this home away from home.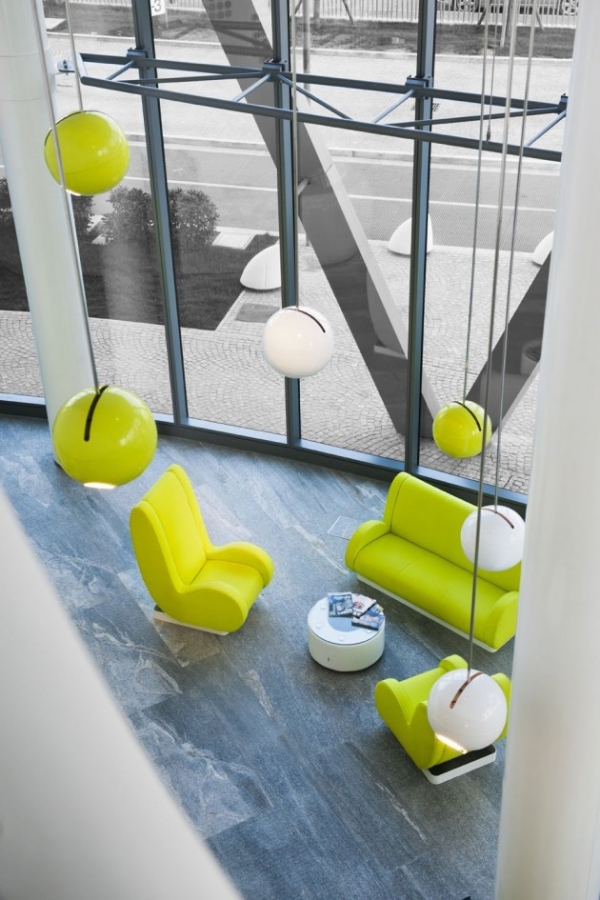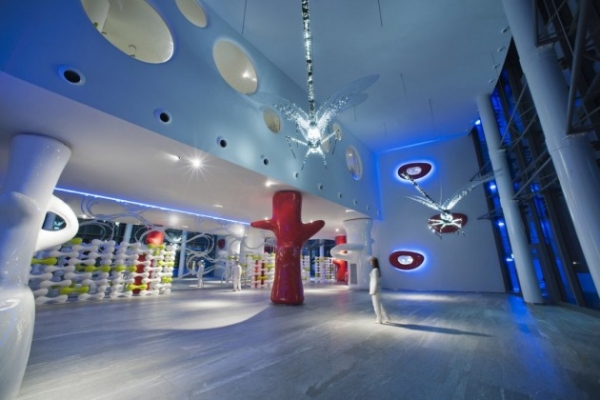 The lobby in The B4 Hotel is out of this world. Neon yellow-green seating and white tables fill the space. The yellow-green continues with the front desk, the pillars, and numerous accents placed throughout the area. Bright red pillars and stunning blue LED lighting, add variety and interest. They unite with the white and yellow-green of the space, fashioning an outstanding atmosphere in this futuristic hotel. Circle wall cutouts, decorative balls hanging from the ceiling, fabulous floors, and the wonderful sparkly lighting, add even more magnificence to this wonderful space.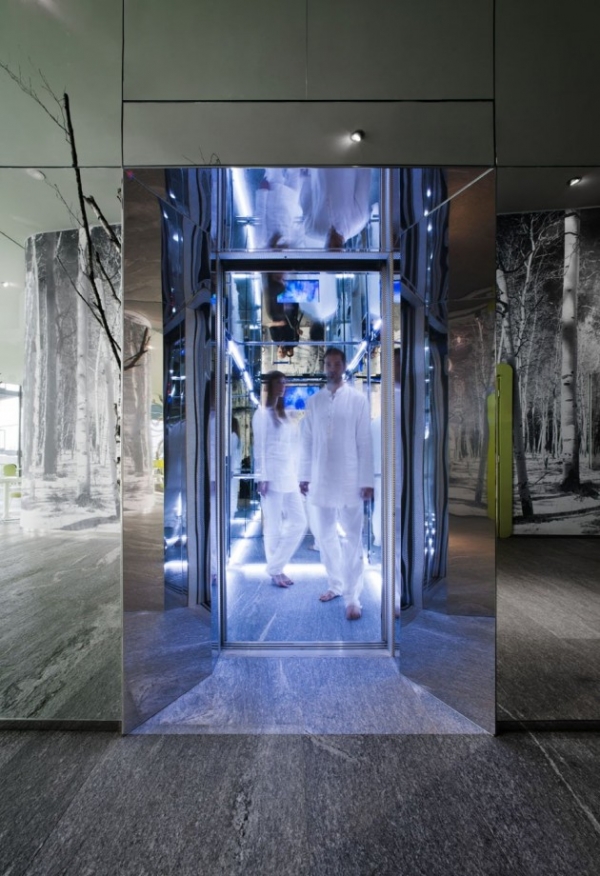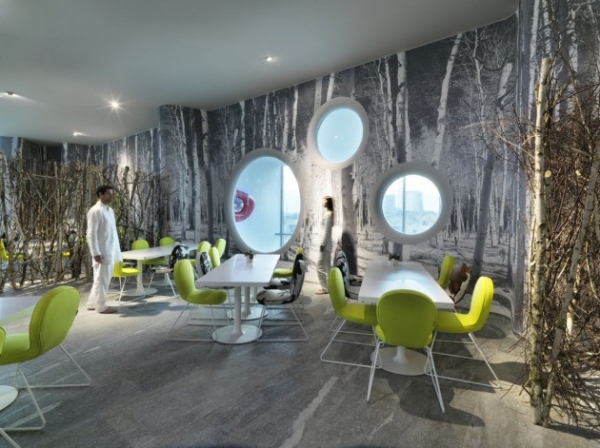 We love the fantastic birch tree wallpaper and the added nature in this area. Not only do the branches look absolutely fantastic up against the wallpaper, but they are wonderfully used as a divider, to separate the space. The white clean-lined tables and yellow-green chairs continue the fabulous design began in the lobby.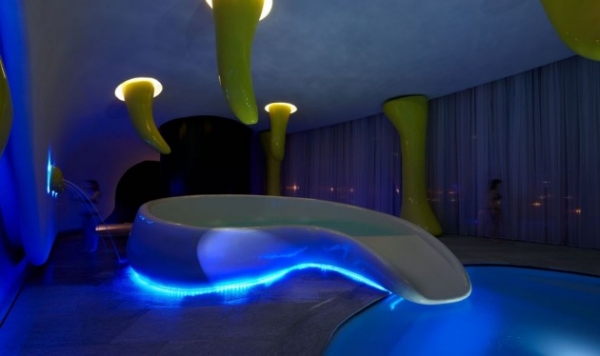 Wow! The pool in this futuristic hotel creates an entirely different swimming experience. The blue LED lights, the dark atmosphere, and the yellow-green details, are unique and exciting. We love the curvature used in this space.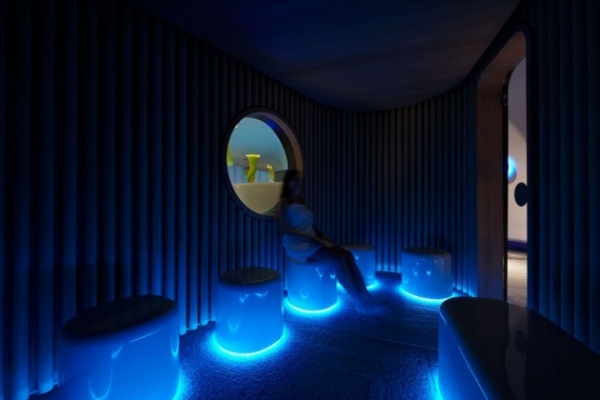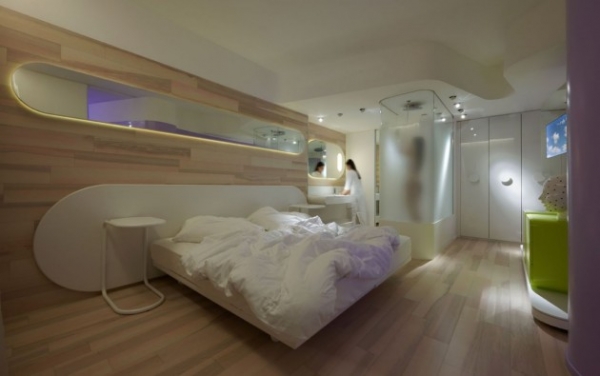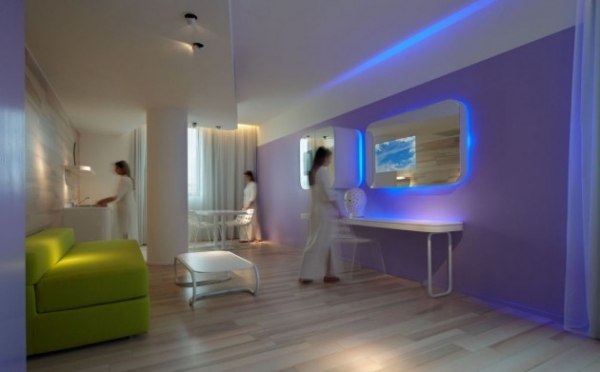 The bedrooms are absolutely perfect in this futuristic hotel. The futuristic style is turned down a notch and warmed, creating a cozy futuristic space to rest. The woods are positively stunning, and we adore the design. The open shower, the curves, the undefined spaces, and the LED lights, create an amazing and peaceful room. It would be so much fun to stay in this room and soak in the futuristic experience.
This hotel is a completely different world fashioned by fun and imaginative design.