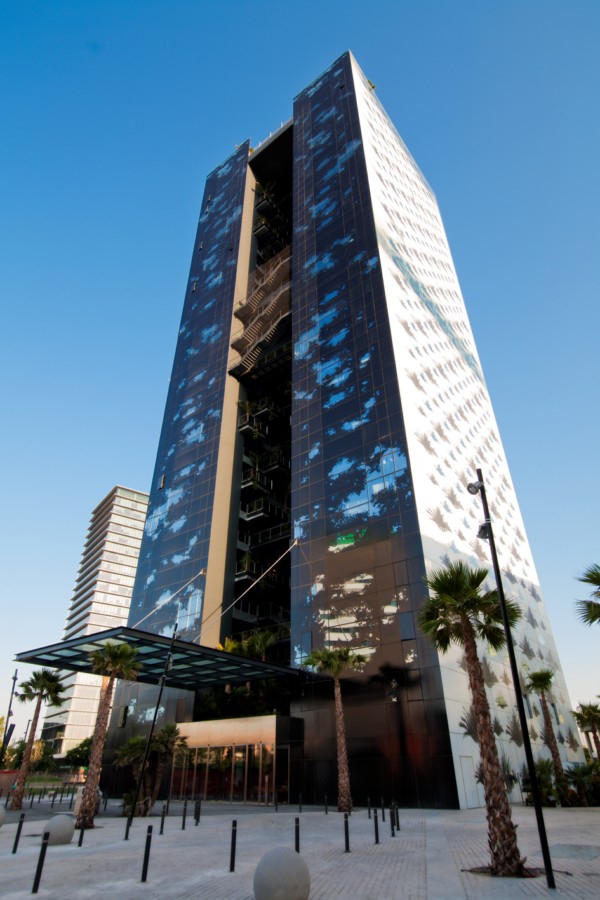 Oh, Barcelona! You are so good to us, right now! How would you like a hotel that made you feel like you were in the ultimate paradise before you even left the building? We are getting a potent dose of groundbreaking architectural designs with the tower hotel feature for today. One of Barcelona's newest hotels is really making strides to create a new standard in the way greenery interacts with a building's infrastructure. With the collaboration of Jean Nouvel, a well-known French architect and Ribas & Ribas, an amazing Barcelonan architecture firm, The Renaissance Barcelona Fira Hotel was birthed into glory.
This tower hotel, standing at 360 feet and containing over 300 suites, makes it known that it is distinct upon first glance. From the exterior, we can see that the windows have been made in a way that encourages a certain level of transparency. However, what we're able to see through the looking glass is what is the most intriguing. Nouvel & Ribas have successfully found an innovative way to incorporate lush plant life into the building's infrastructure. Thanks to Manuel Colominas, Massoni and Factors de Paisatge, the most adaptable foliage was cleverly picked, resulting in the addition of over 200 palm trees of various species and 30 other types of plant life from all over the world. Because of the natural inspiration, the actual interior design of the hotel suites themselves was kept minimal with simple earth-tone shades for even more grounding.
Enjoying a tower hotel that provides an inner paradise is all that a traveler could ask for!