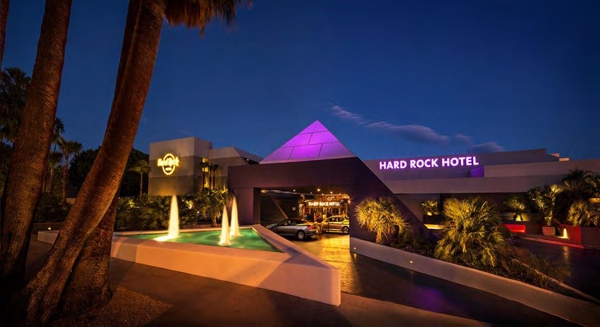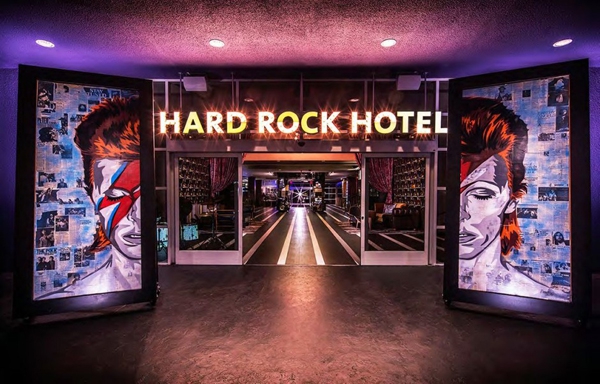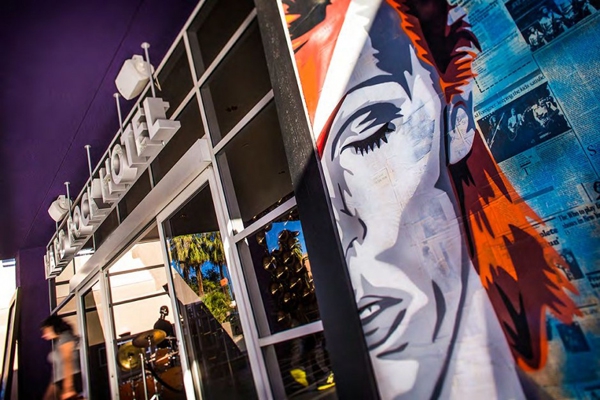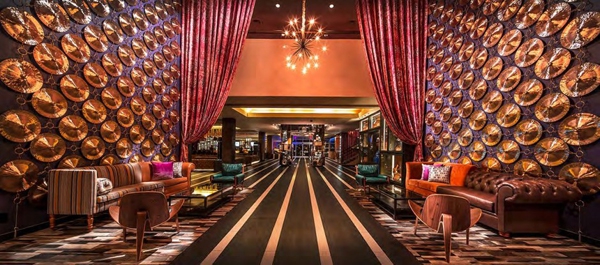 Mister Important Design obviously created the Hard Rock Hotel with hardcore rock fans in mind. Larger than life images of rock stars and rock instruments line the walls of the Palm Springs, California hotel.
One of the most attention grabbing features of the Hard Rock Hotel is its eclectic architecture. The building comprises geometrically unique shapes such as triangles (as seen in the water feature and garden areas that adorn the entrance) and rectangular or quadrilateral shapes (as seen in the area leading to the lobby).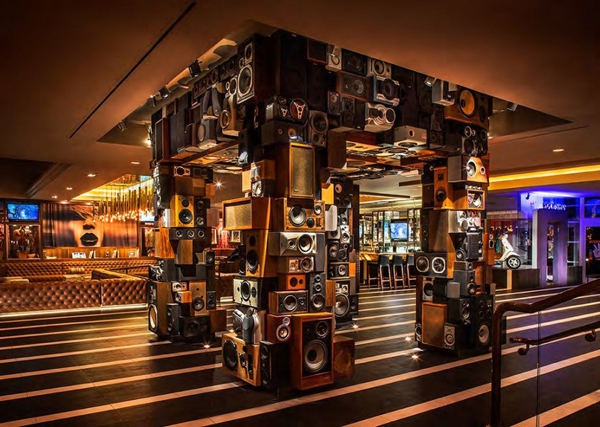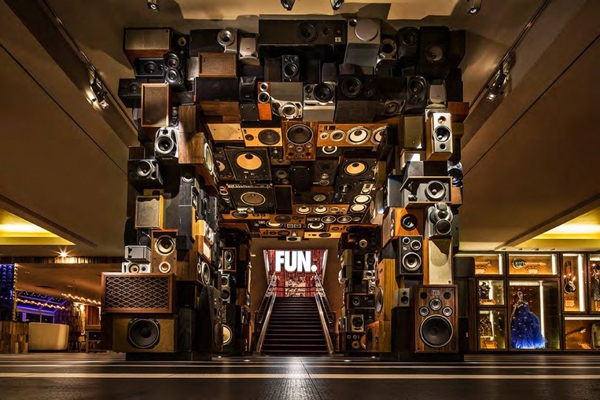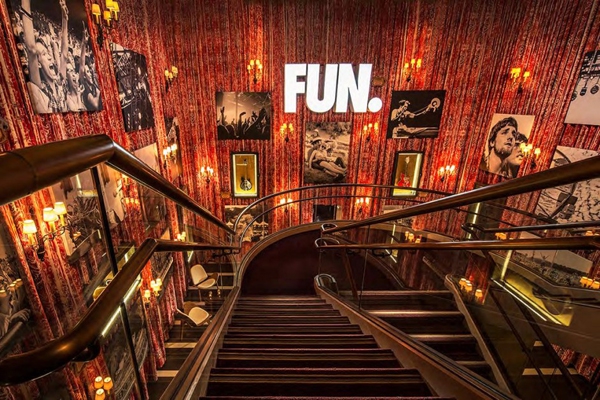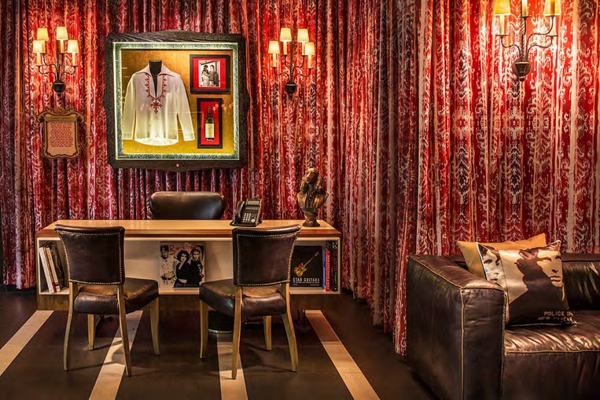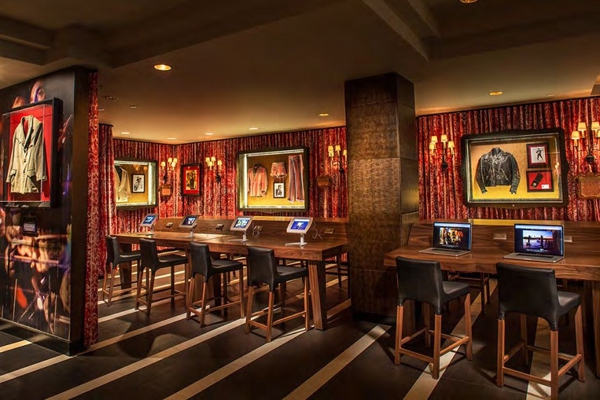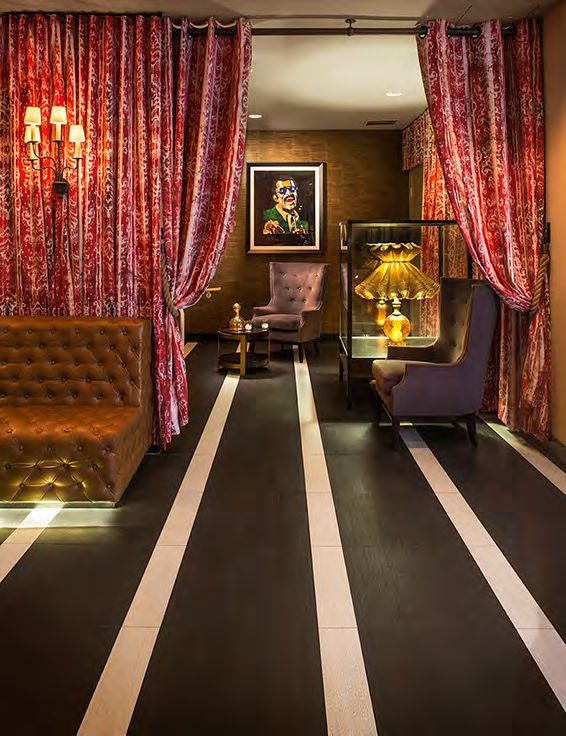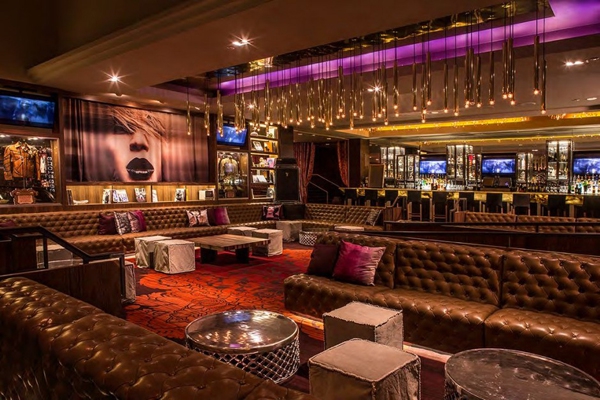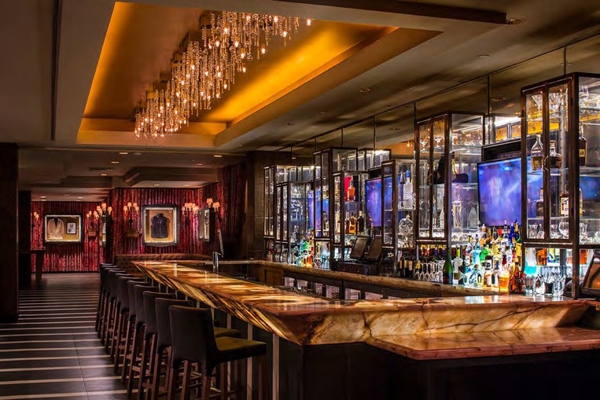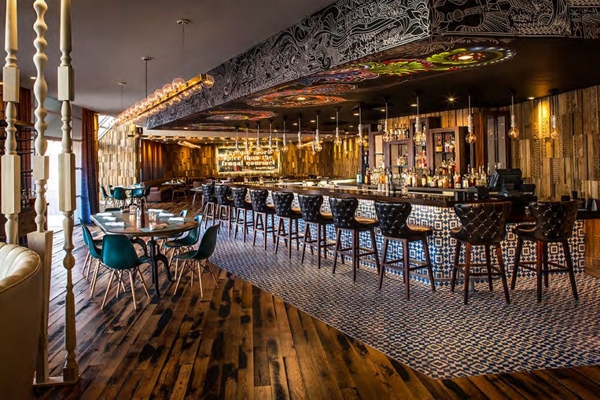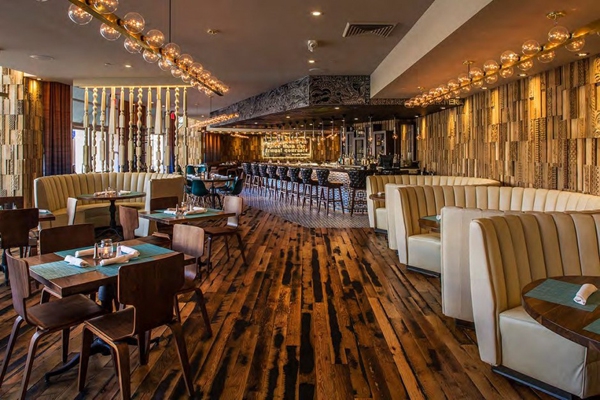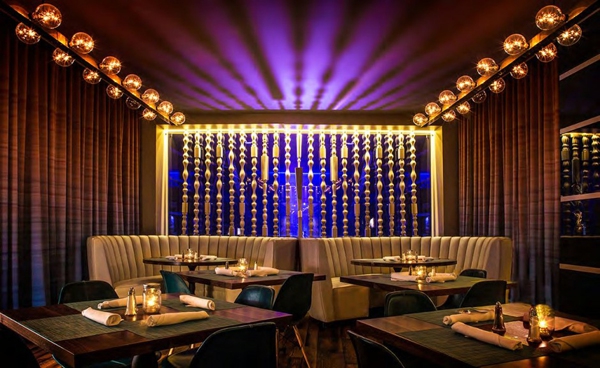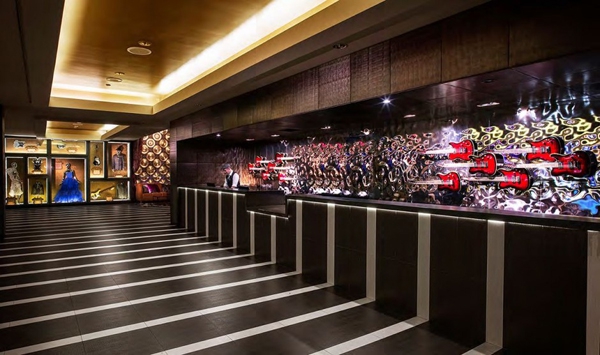 Upon entering the doors of the Hard Rock Hotel, guests are wowed with an amazing rock themed décor. This includes a highway imitating floor leading to the lobby. This 'highway to rock paradise' is sandwiched by cozy sofas, each with its own glass topped coffee table. The walls of the elaborate hallway/ lounging area are decorated with metallic, record-inspired discs.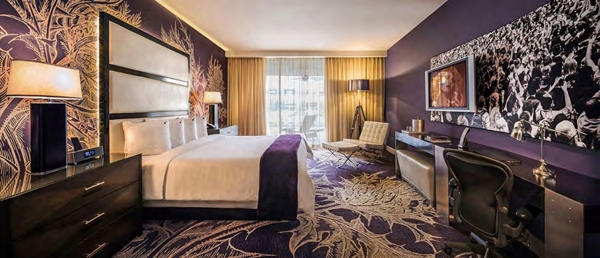 The walls of the bedroom are lined with a royal purple background with contrasting white floral and nature themed artwork. The size of the artwork is synonymous with the larger than life ethos of the rock world. The beds are covered with purple and white linen. Facing the bed is a flat screen television set mounted above an elongated sitting area with a long glass table and golden chairs. Each bedroom boasts a balcony accessible through a sliding door which is draped in regal gold fabric.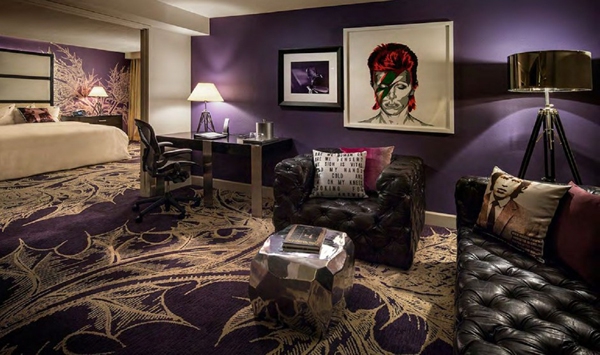 A living space adjoins the bedroom and comprises black leather sofas, the same purple flooring and walls of the bedroom.  Beautiful artwork adorns the wall of the living area.
Lovers of art and music will no doubt feel right at home in the Hard Rock Hotel.
Text is copyright to ©Adorable Home – interior design and decorating ideas