The next time we go to London, we are staying in this amazing hotel. The Ampersand Hotel is located in South Kensington, London, in the Royal Borough of Kensington and Chelsea, near wonderful art galleries and museums. The architecture of this amazing hotel is absolutely gorgeous, with its intricate detailing and fabulous balconies. Inside the hotel, the design is bright and beautiful, and the rooms are elegantly themed, creating a top notch choice for your next visit.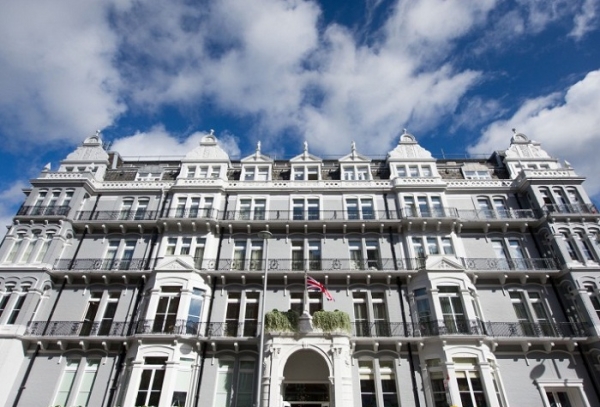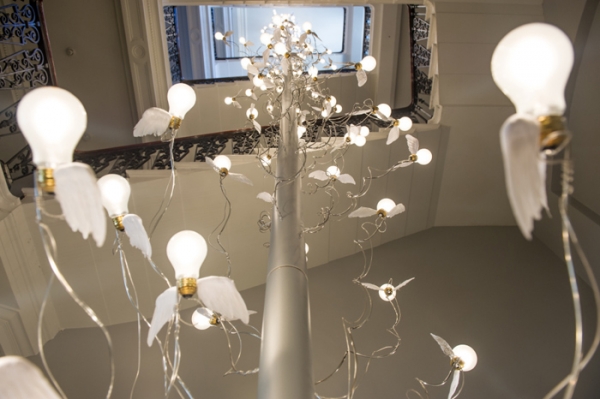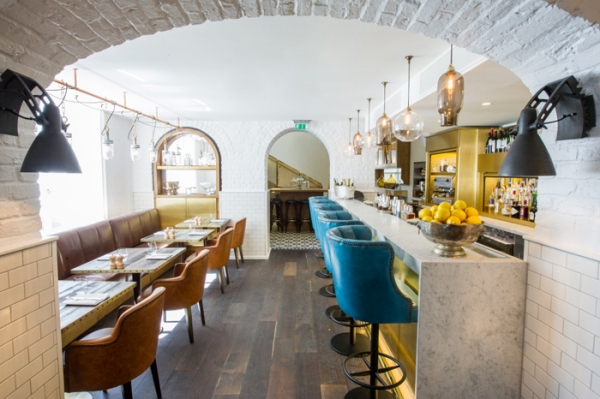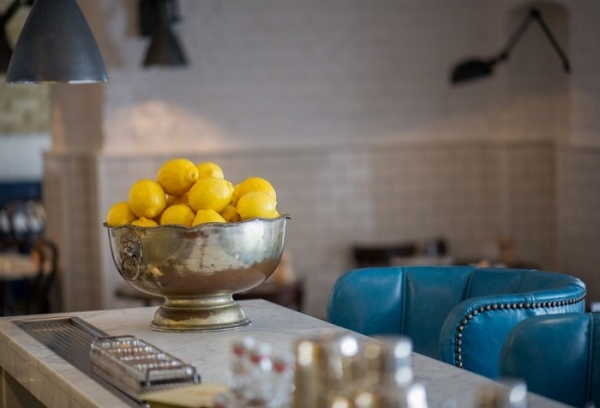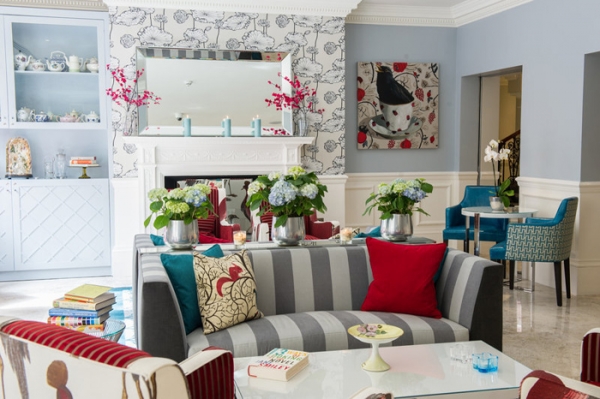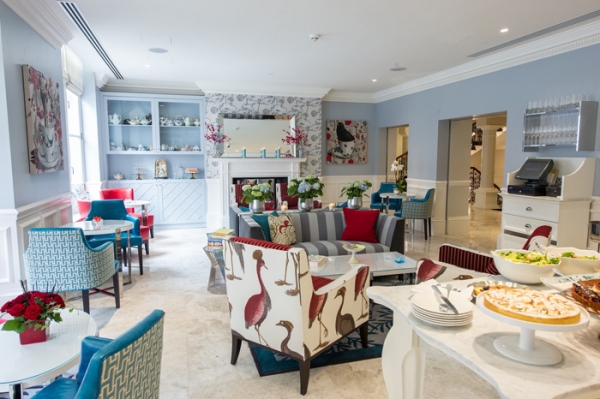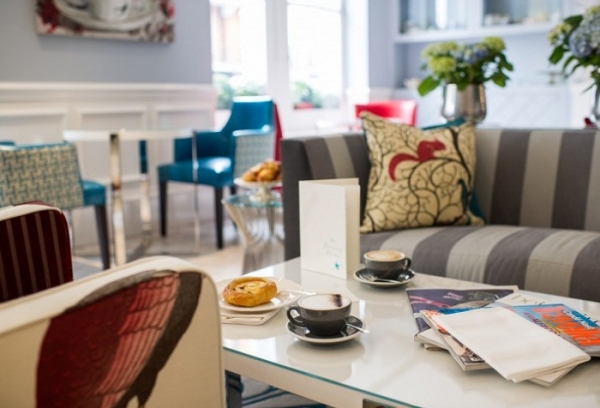 In The Drawing Room, beautiful blues and reds flow throughout the space. We adore the bright teal and red combination. The sky blue wall adds a dose of comfort and cool, and the gray striped sofas add a bit of sleekness. The bird accents are absolutely adorable, the teal chairs are gorgeous, and the silver vases filled with flowers are a lovely and delicate finishing touch.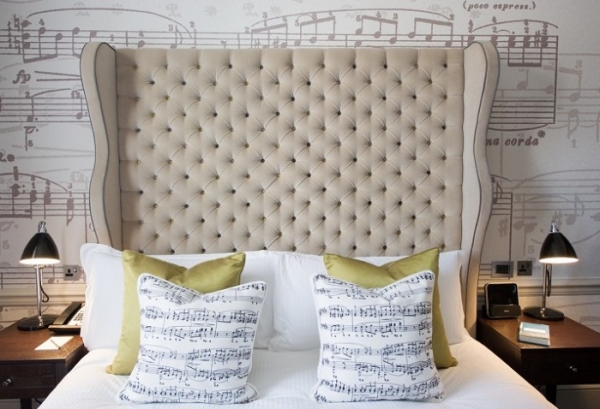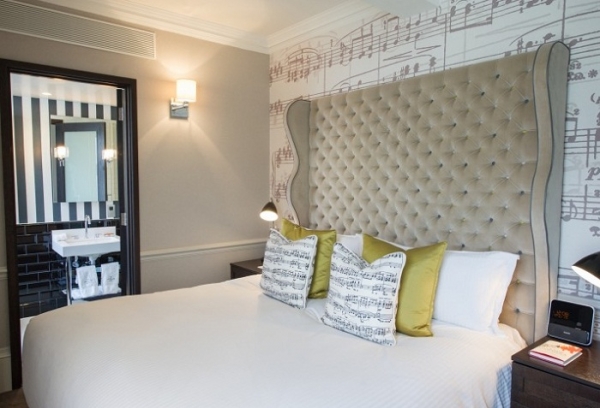 This amazing hotel has a fabulously themed music room. The headboard can't be called anything but grand, and the music wallpaper is a delightful addition. Dark wooden night stands and a plush white bed, with music pillows and stunning moss green pillows, complete the space.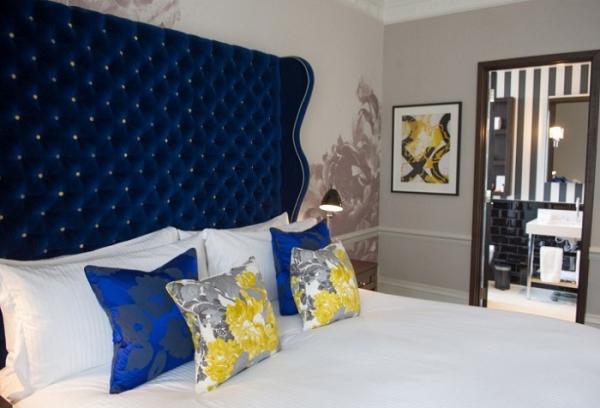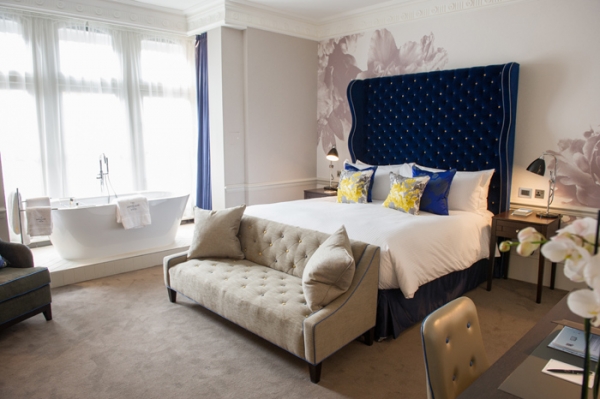 We love the velvet blue headboard in the floral room. Muted floral accents decorate the wall, and blue, yellow, and gray, floral pillows, decorate the bed. A wonderful soak tub sits in the window, and a beautifully tufted love seat, sits in front of the bed.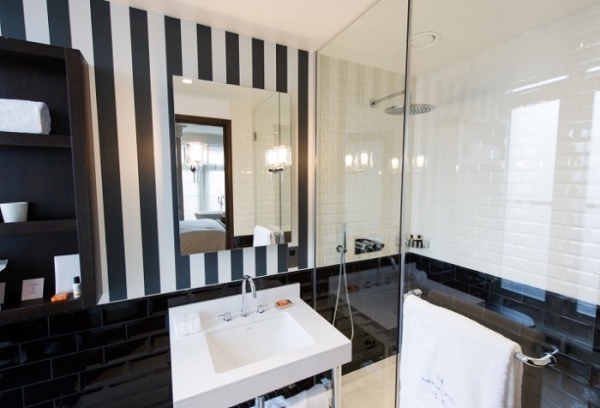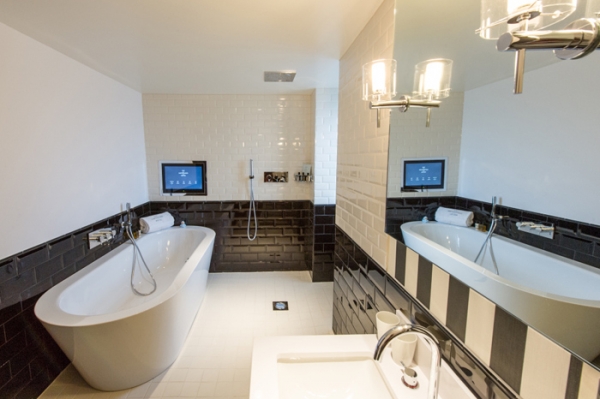 The bathrooms are exceptionally done in this amazing hotel. They have black and white striped wallpaper and black and white subway tile. They are extremely spacious, and have wonderful fixtures, creating a beautifully sleek room. In some bathrooms, a television sits in front of the lovely soak tub, providing the ability to enjoy some tv while you bathe or shower.
Beautiful design and luxury, rolled into one stunning piece of architecture. Sign us up.