PARKROYAL on Pickering is an amazing hotel, located in Singapore. The hotel was created by WOHA Architects, and it has a fabulous sky garden, eco-friendly systems, and outstanding accommodations.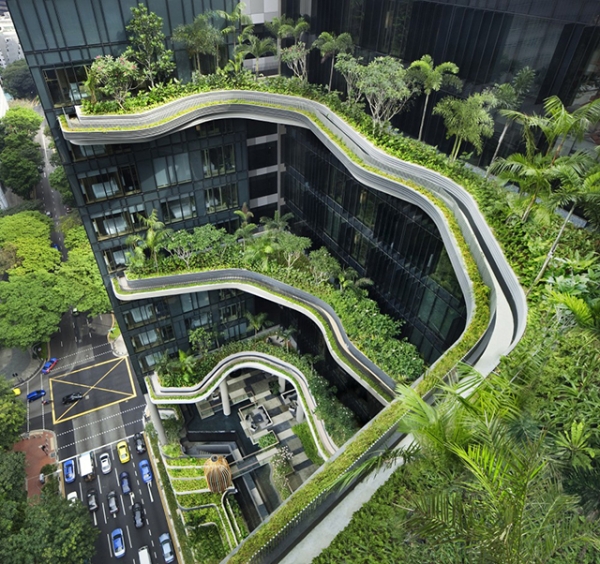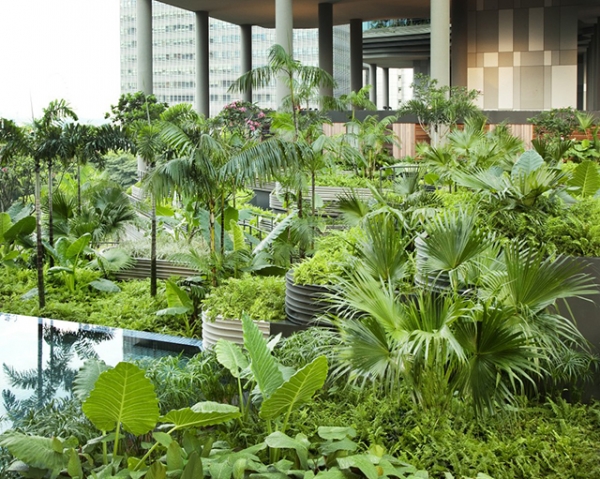 The sky garden is solar-powered and it has automatic light, rain and motion sensors, rainwater harvesting, and a reclaimed water system, called NEWater. The gardens are absolutely gorgeous with their lively green color and fabulous design. We love the way the architects used different plants and trees to create interest, it amplifies the garden experience. A magnificent walkway connects both sides of each garden, providing access to the lush plants and bringing a lovely gray color to the design.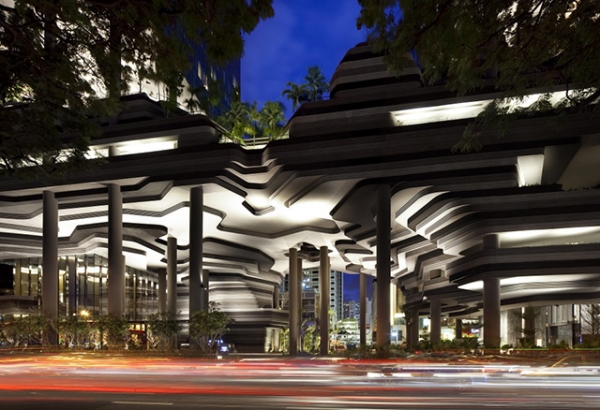 The PARKROYAL's architecture is stunning. We adore the levels, shapes, and pillars.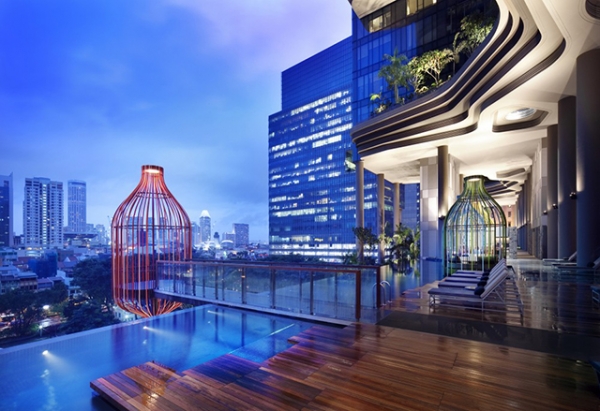 The pool area has beautiful hardwoods and fascinating birdcages. The birdcages serve as cabanas, connecting to the garden theme in the hotel, and providing a unique and creative relaxing space. Sleek loungers fill this area, fashioning the perfect place to sit and enjoy the awe-inspiring cityscape. The wonderful levels, shapes, and pillars, continue in this space, adding interest to the entire outdoor area.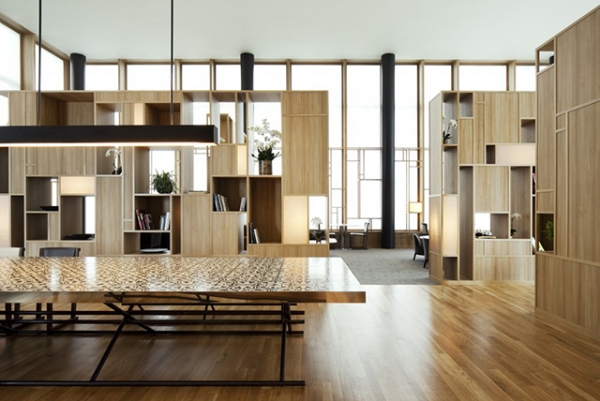 Inside the hotel, radiant wood takes center stage and creates a warm and inviting atmosphere. Floor to ceiling windows allow for natural light, and geometric shapes provide storage and outstanding eye-candy.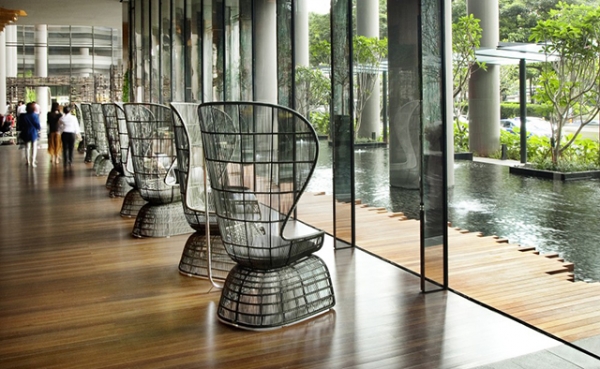 The serene feel of a garden is really captured in this space. It has water, gorgeous greenery and wood, and lots of natural light. We are in love with the chairs that fill the space. The pattern, the color, and the high backs, are just perfect.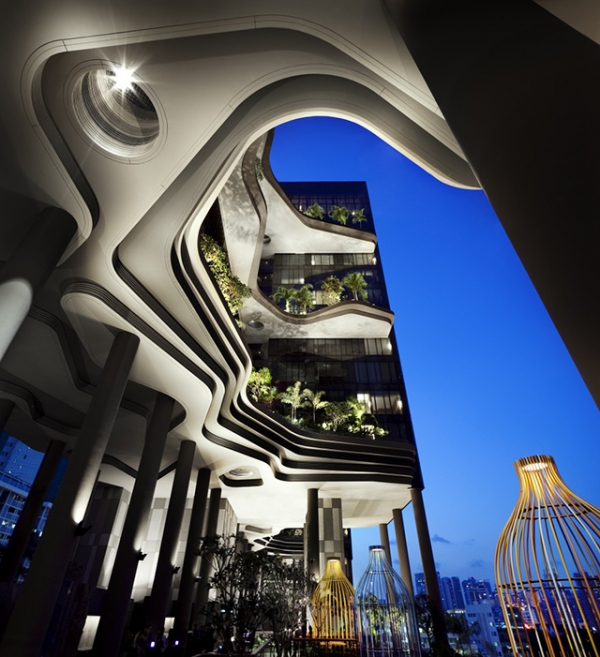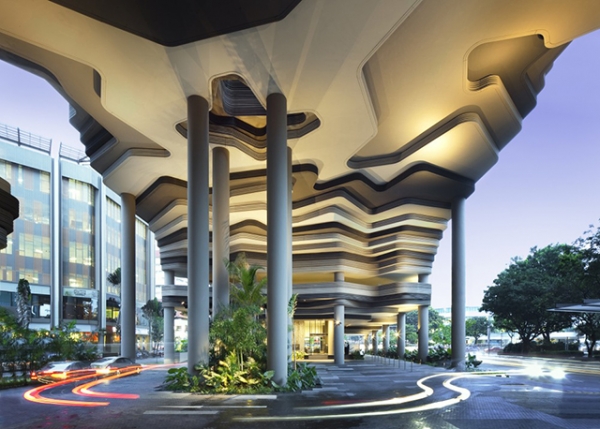 Photos: Patrick Bingham-Hall
The birdcages also sit at the entrance to the hotel, adding even more charm and personality to this phenomenal building. The greenery continues the magnificent plant life seen in the sky garden, uniting the design of the hotel.
Green and Gorgeous.