This gorgeous hotel architecture belongs to Ecorkhotel in Évora, Portugal. Designed by José Carlos Cruz, it has fifty six private villas, an indoor swimming pool, a Turkish bath, and a sauna. It is also an eco-friendly structure, with its recycled cork cladding, and its use of geothermal and solar energy.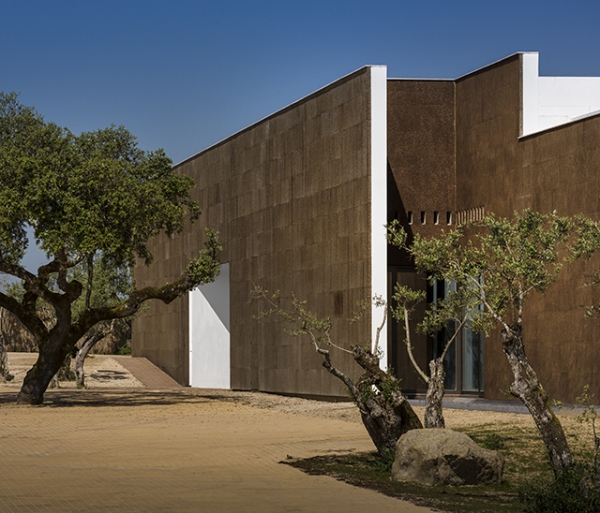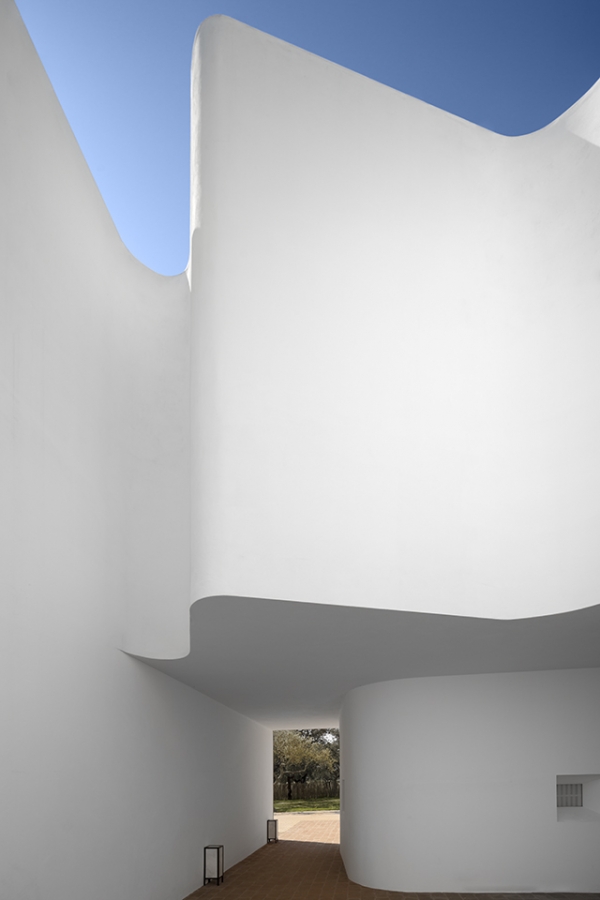 The exterior of this hotel architecture is absolutely gorgeous. We love the bright white curves. In some areas, a beautiful brown takes center stage, connecting to the surrounding nature, and adding a beautiful texture to the outside. The relationship between the white and the brown is striking, bringing a significant amount of interest to the architecture.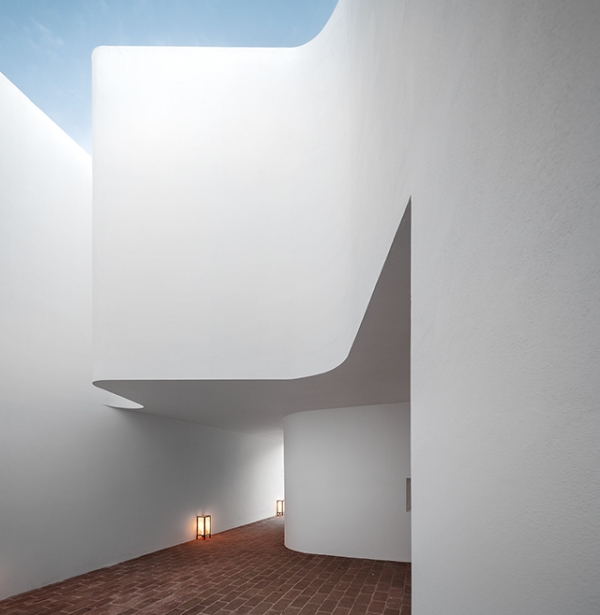 White walls, red brick, floor lamps, and outstanding curves create a picturesque scene. The architect uses the curves to connect to the hills surrounding the hotel, solidifying the hotel's relationship with the landscape.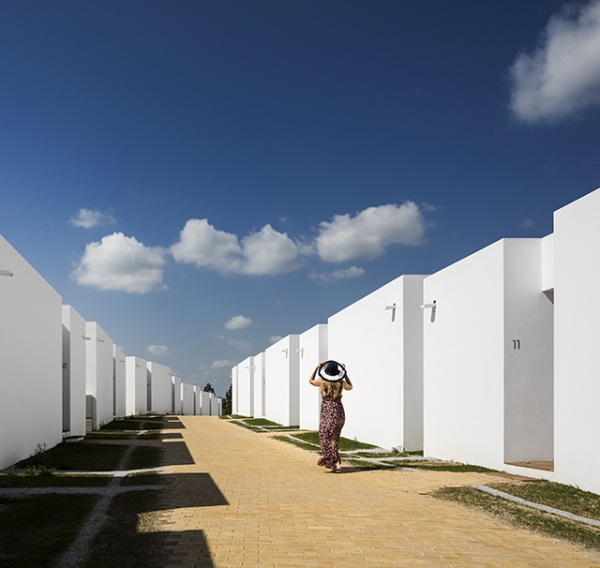 A yellow brick road takes guests from suite to suite in this hotel architecture. We love the rectangular shape of the suites, they look beautiful lining the walkway. Small patches of grass sit in front of each villa, designating each living space and strengthening the idea of privacy in this delightful hotel.
This hotel has a wonderful sense of elegant simplicity. The beautiful rock, the plants, the brick, and the pool, look amazing together. Square and rectangle cut-outs add a significant amount of interest to the architecture, and they also provide lighting during nighttime swims: positively gorgeous.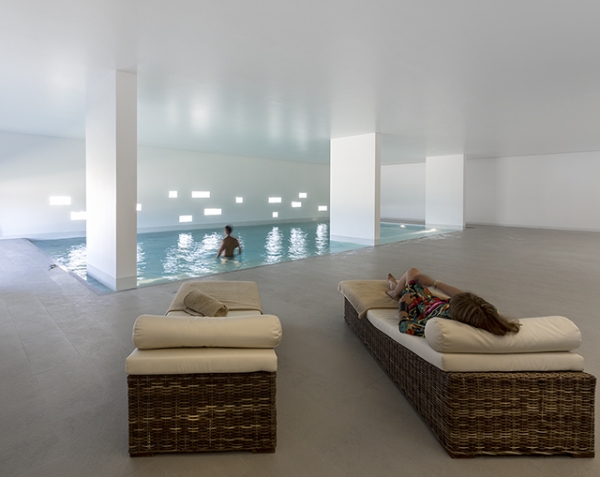 The indoor pool is large and inviting, and beautifully decorated with white rectangular pillars. The square and rectangle cut-outs continue in this space, adding even more excitement to the design. The cool gray floors are complemented with warm brown loungers, adding a wonderful contrast to the space, and bringing a bit of coziness to the room.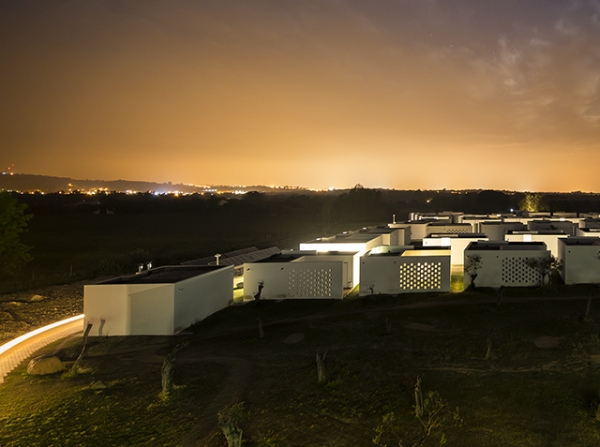 Private villas, eco-friendly systems, and stylish design: simply stunning.