The Pullman Phuket Arcadia Naithon Beach is a luxury island resort in Phuket, Thailand. It overlooks the Andaman Sea and it was designed by Supachai Ketkaroonkul. The two hundred and seventy seven rooms and seven suites in this outstanding resort boast amazing views and sleek design.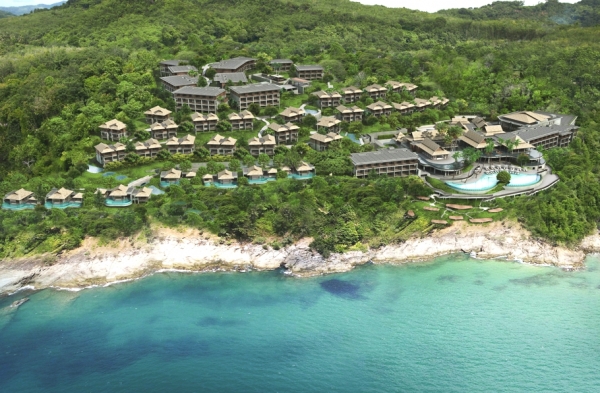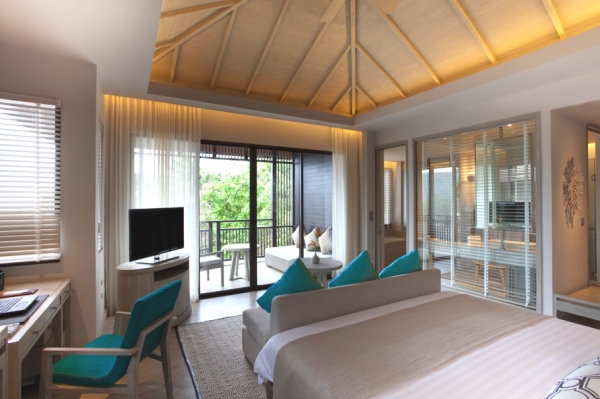 We love the neutral colors and turquoise accents in this room. Hardwoods and an area rug decorate the floor and beautiful detailing adorns the ceiling. The luxurious sheer curtains and blinds are wonderful, providing a bit of privacy.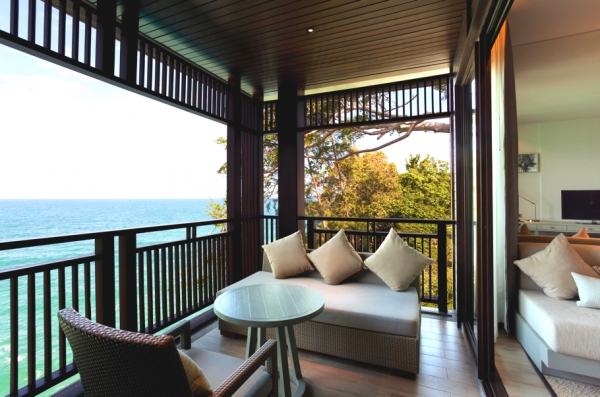 The patio is delightful with its views of the sea, fabulous patio furniture, and wooden ceiling. The outdoor space is the perfect place for a light breakfast and a glass of wine before bed.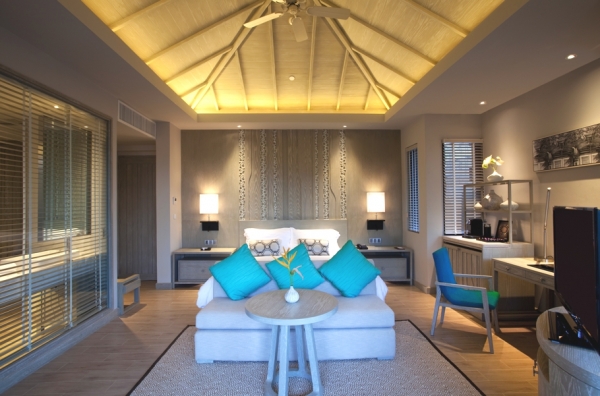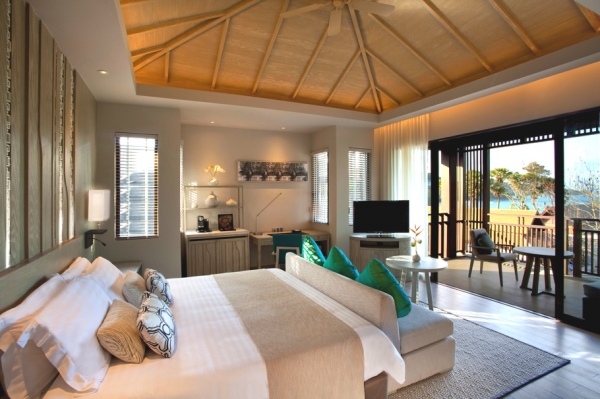 There is a one and two bedroom option when booking a pool suite in this luxury island resort. The infinity pools in these superb suites are exquisite. The color of this pool is perfect, it connects to the décor in the resort design.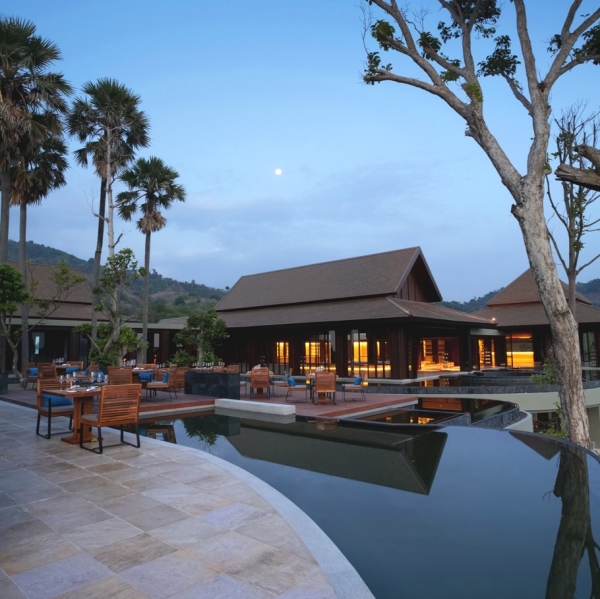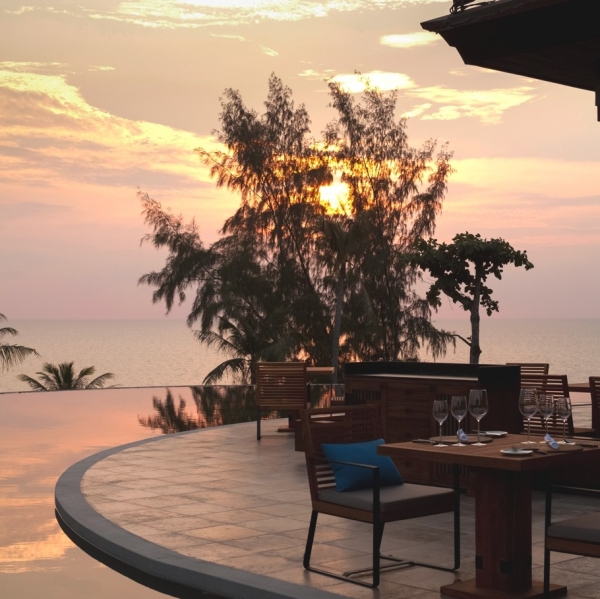 We love the outdoor dining space in this luxury island resort. Cool colored accents, warm wooden furniture, and serene water complete this awesome space.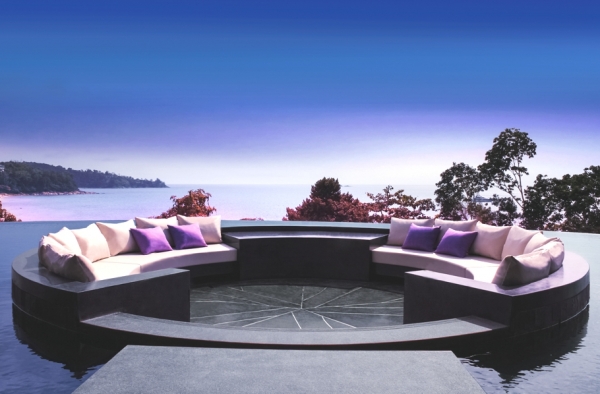 This circular seating area is phenomenal. Sitting here would almost be like sitting on top of the water. The purple looks wonderful in this space, adding a little variety to the color palette.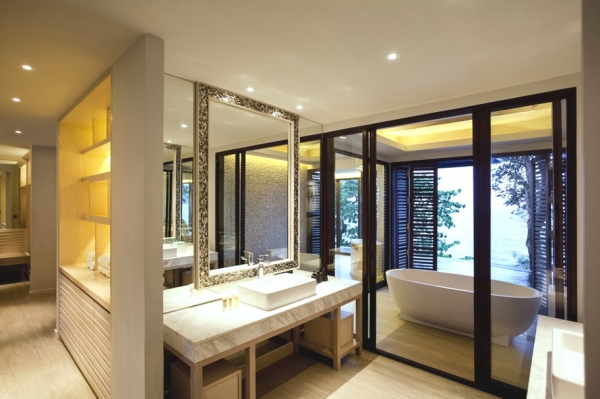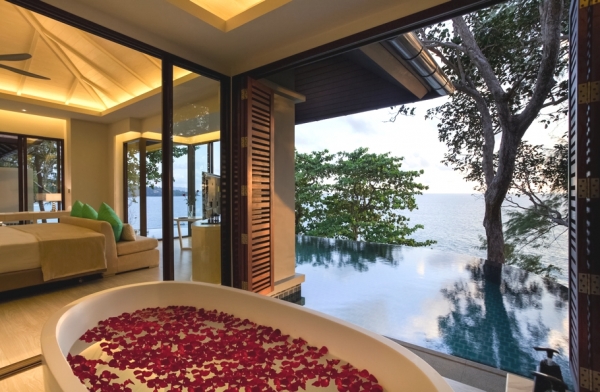 Marble countertops, hardwoods, double sinks, and a large bathtub that opens to the infinity pool and the awe-inspiring views, provide a one of a kind experience in this luxury island resort.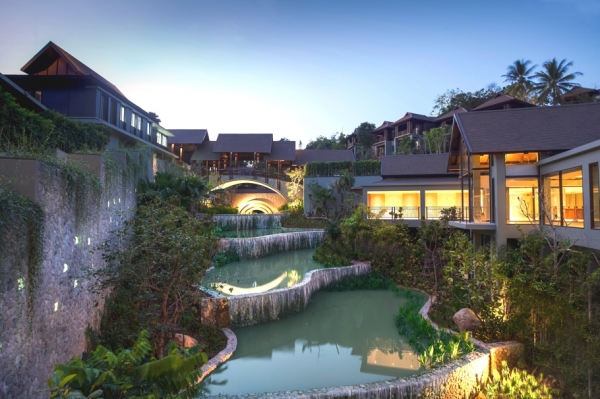 Simply magical.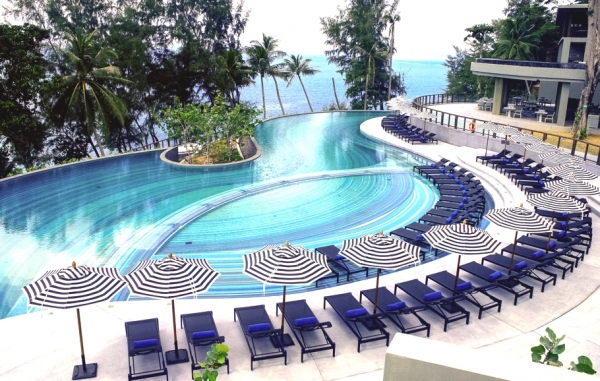 You don't have to book a pool suite to experience an amazing pool in this resort. The hotel pool is just as wonderful. The striped design in the pool and on the umbrellas, the marvelous shape of the pool, the deep blue loungers, and the Andaman Sea, create a picturesque scene.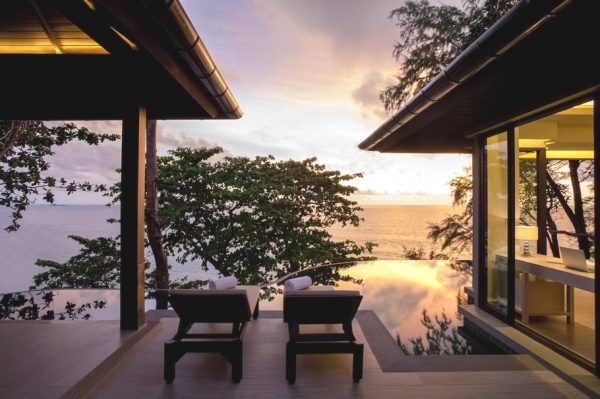 Images found on: adelto
Just perfect.