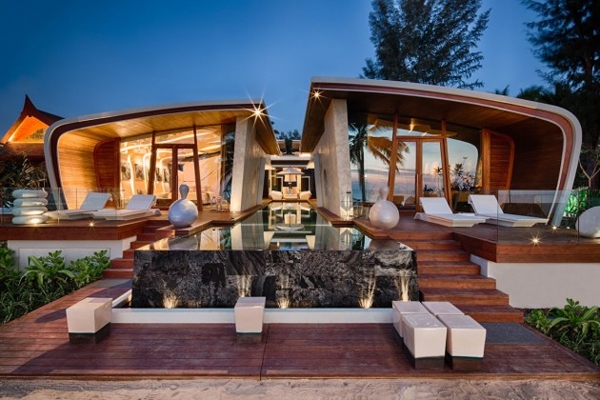 Could you imagine going here? Pure bliss makes up this place. This luxury beach hotel, found in Phuket, Thailand, is the brain child of architecture studio, A-cero, along with a number of different well-known architect firms.
From the restaurant to the incredible headboards pictured in the bedrooms, you are looking at the amazing hotel Iniala Beach House.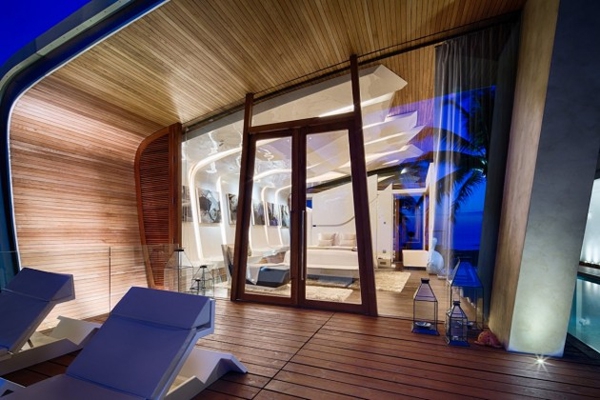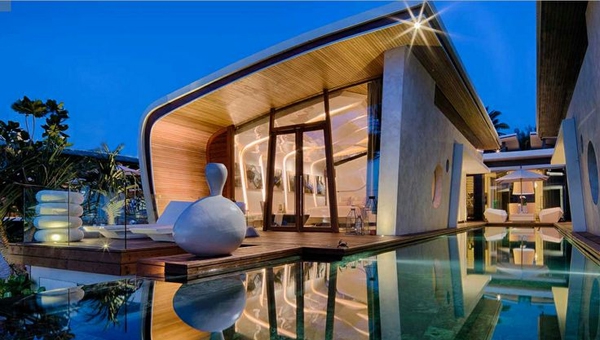 Made up of 10 villas, the luxury beach hotel is designed to heighten your experience, no matter where you are. Take that outdoor lounging area, for example. Imagine enjoying the ocean outdoors while in the luxury of controlled temperatures and comfy seating. Grab an appetizer while you're at it, you deserve it.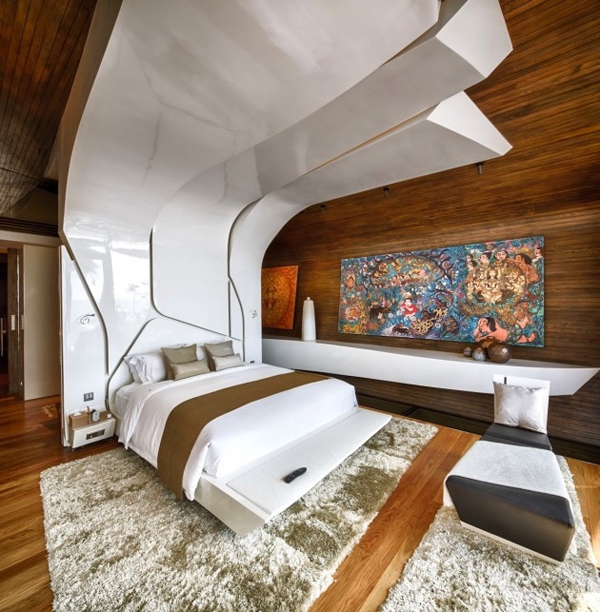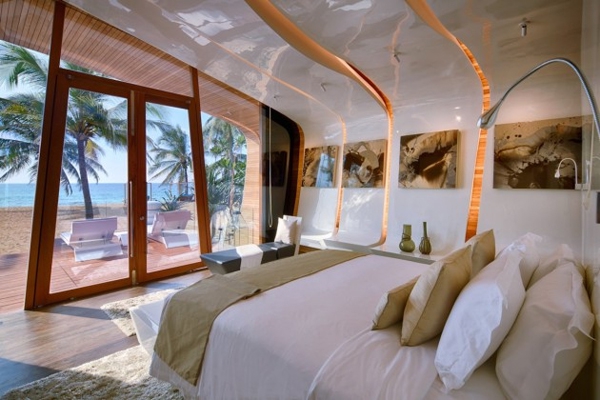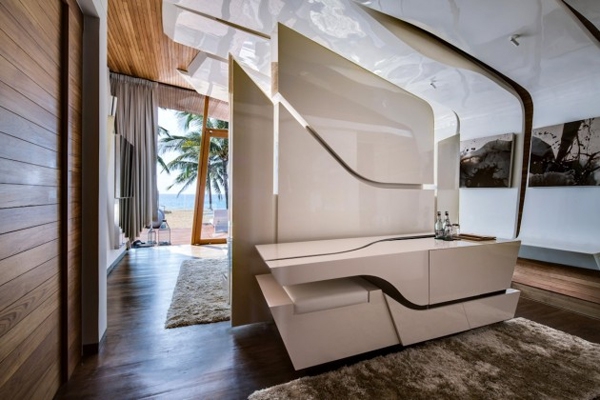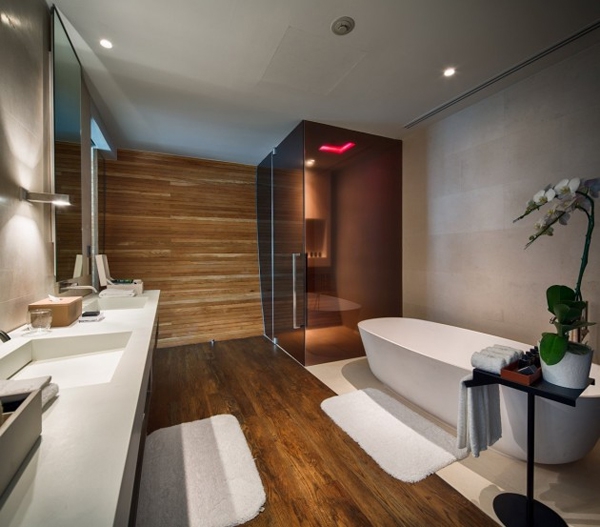 The villas designed by A-cero are sea front, which is totally embraced in the design and décor here. The villas themselves are shaped like shells, while the inside of the villas are open and flow into one another (notice the curvature in the ceilings too, they totally resemble waves). We love the use of natural wood and neutral colors here, they allow you to take in the surroundings outside, rather than be distracted by what's in the villa.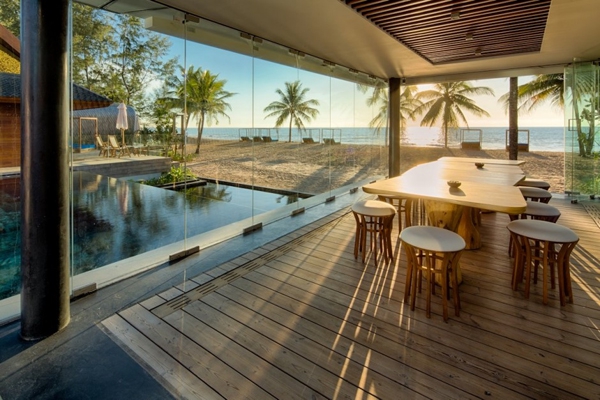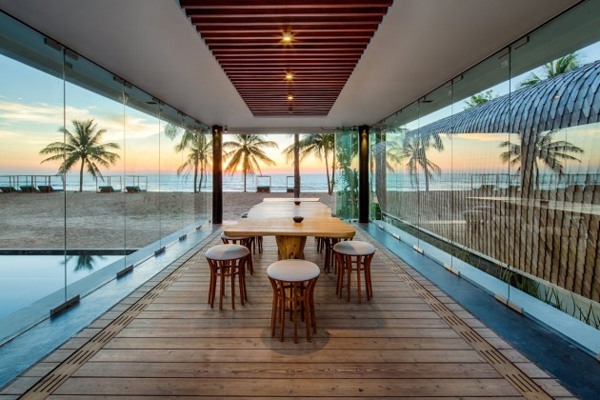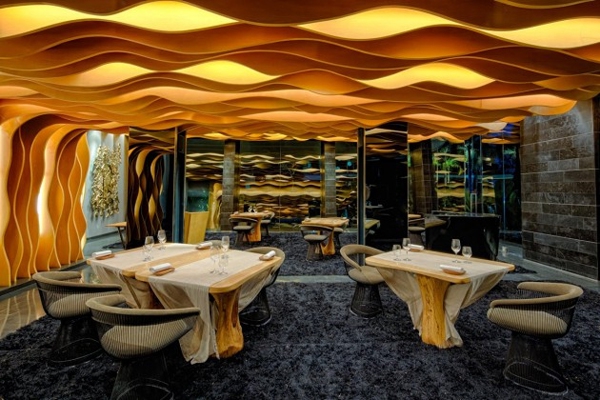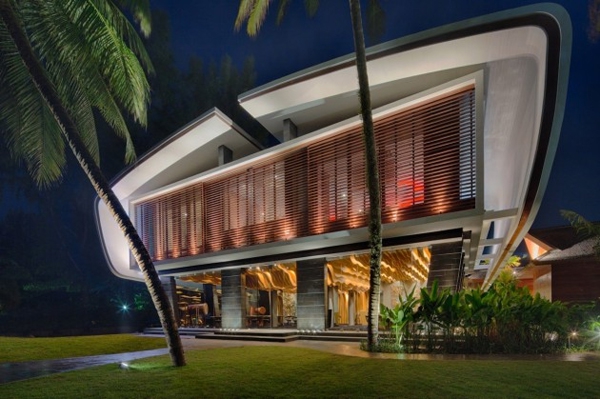 We couldn't talk about this luxury hotel without mentioning the restaurant. Did you notice the ceiling? Incredible. This is some of the best work we've seen; what makes this all that much better is how simply it all presents itself.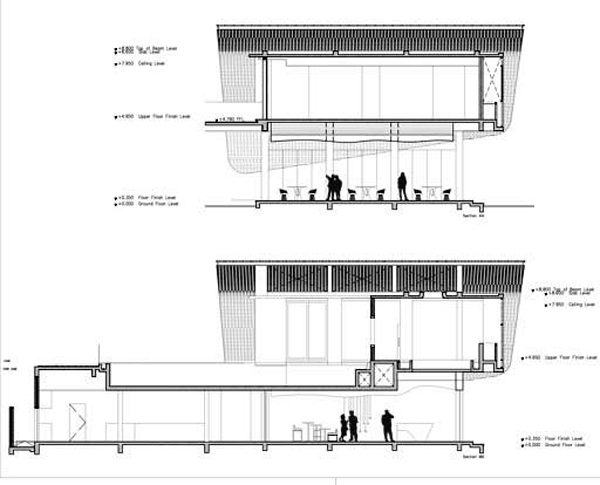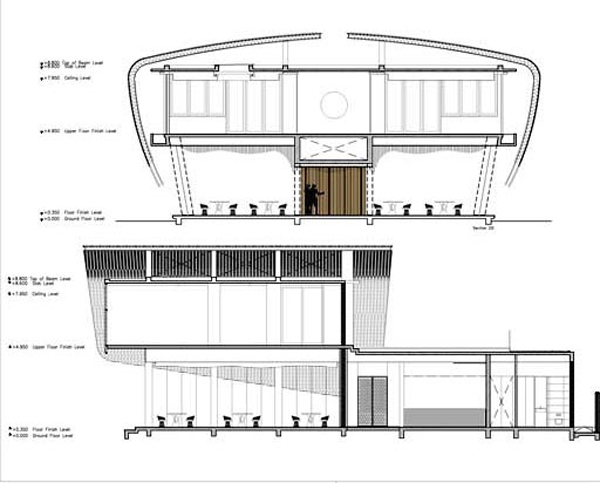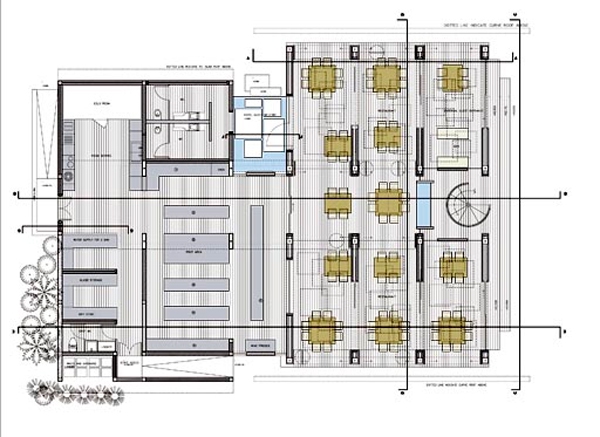 Photos by Kurt Alan Heck