This Paris penthouse belongs to the Four Seasons George V Paris. It has panoramic views of the city, six terraces, and one hundred and sixty square meters of majestic décor. The outstanding interior was designed by Pierre-Yves Rochon.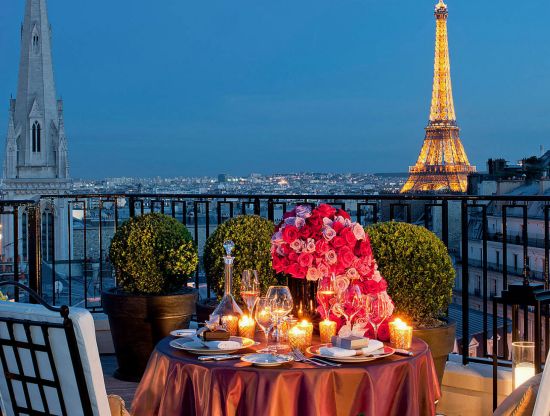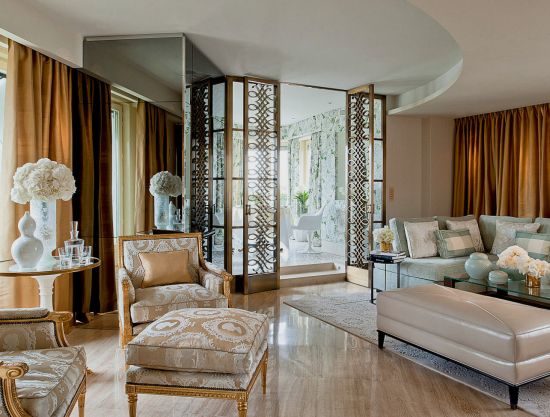 The living room in this Paris penthouse is the very definition of luxury. We adore the hardwoods and the stream of gold running through the design. A pale green sofa, a leather bench, ornate chairs and a matching ottoman, and glass tables, fill this amazing space. The flowers are a wonderful addition to this opulent interior.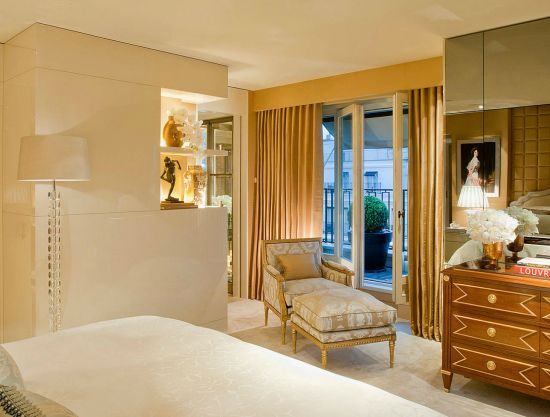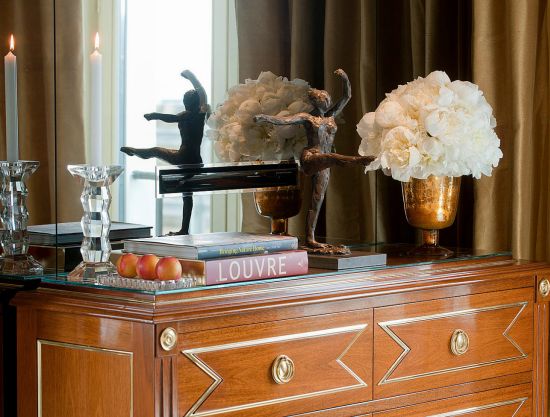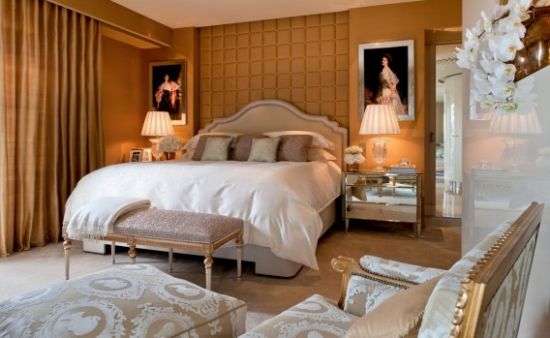 The bedroom is simultaneously comfortable and glamorous. The chair and the ottoman in this space matches the chairs and ottoman in the living room. The dresser is fantastic with its superb color, gold accents, and fabulous detailing. A beautiful bench sits in front of the cozy bed, and mirrored bedside tables add even more pizazz to this awesome design. The square pattern framing the bed adds a significant amount of interest to the room.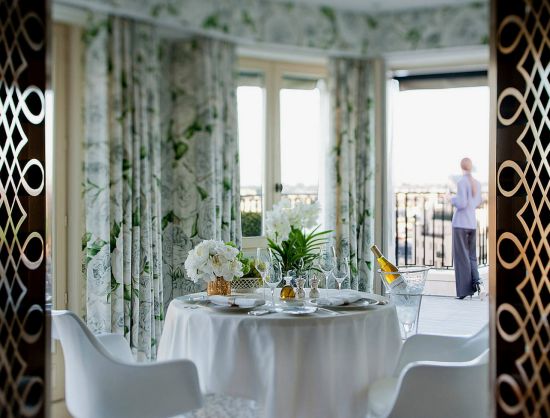 We love the winter garden in this Paris penthouse. It allows you to get a little nature and outdoor beauty even in the cold months. The green and white adds variety to the interior's color palette. The white chairs are sleek, contributing a bit of a modern feel to the garden. The flowers and plants are gorgeous, and the iron door is out of this world. The outdoor space brings even more wonder to this magical garden.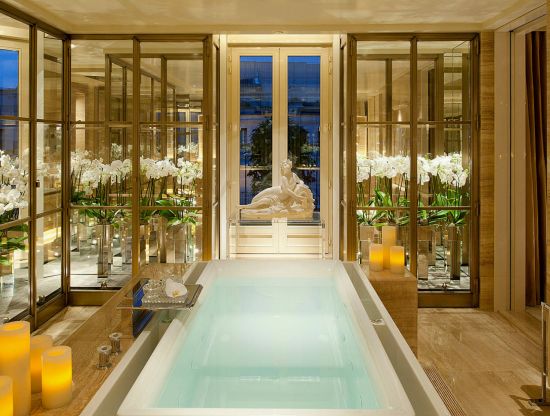 The bathroom in this Paris penthouse is definitely a wonderful place to relax. Marble fills the room, continuing the luxury found in the rest of the interior. An inviting soak tub fills the space, and mirrors decorate the walls. The sculpture framing the bathtub is a marvelous touch, and a perfectly placed window provides awe-inspiring views.
Absolutely outstanding.