We've died and gone to heaven. Who could ever come here and be able to leave? These dream villas, owned by the hotel brand Angsana, have created a modern water world of perfection. With a touch of Asian influence in design, this is truly a glamorous and striking get away for anyone who wants to change up their usual travel plans.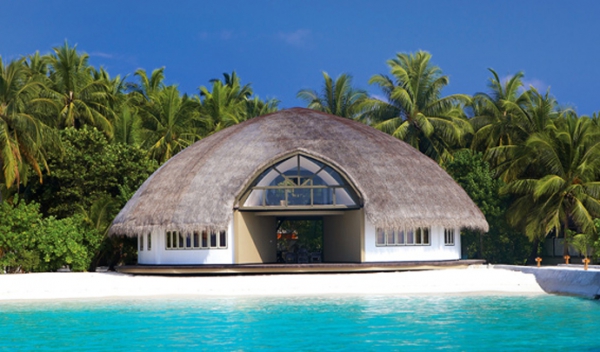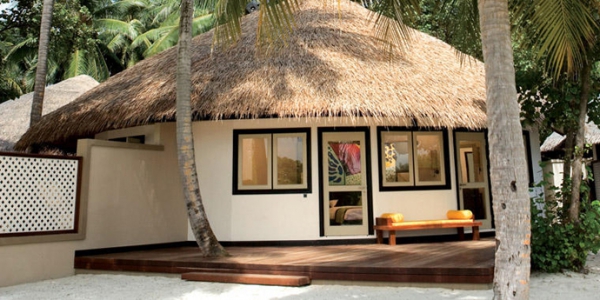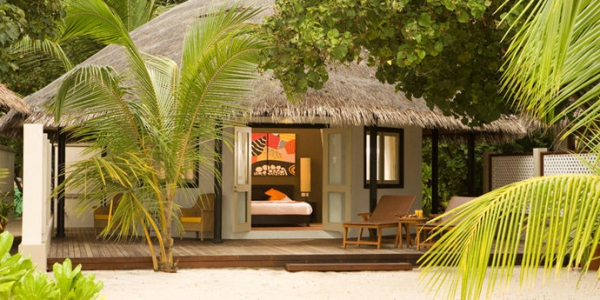 The sheer simplicity of these villas makes their existence over the water that much more welcome. With humble walkways, thatched roofs, and natural wood on the outside of the villas, the external design keeps true to the indigenous surroundings, disturbing nothing in nature.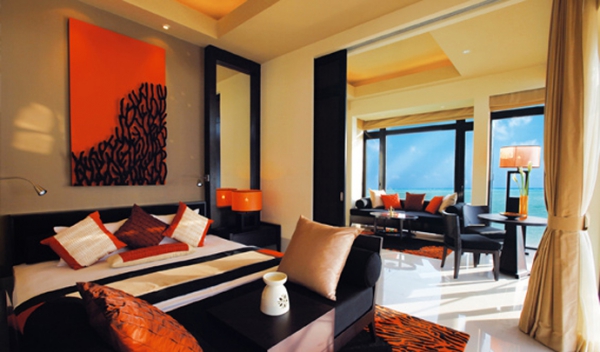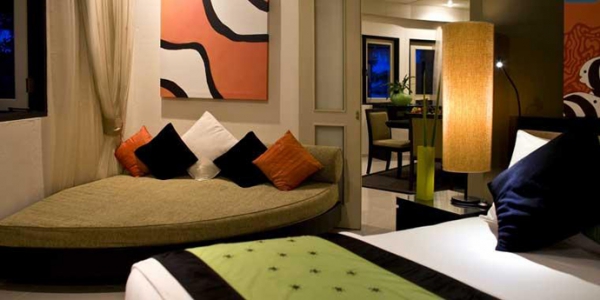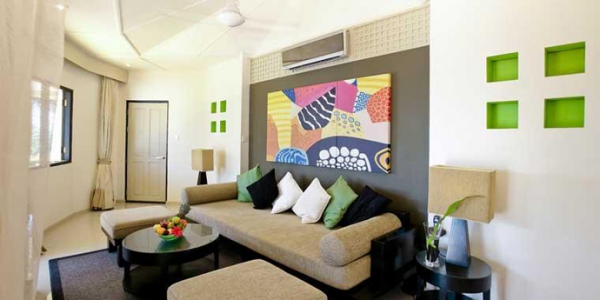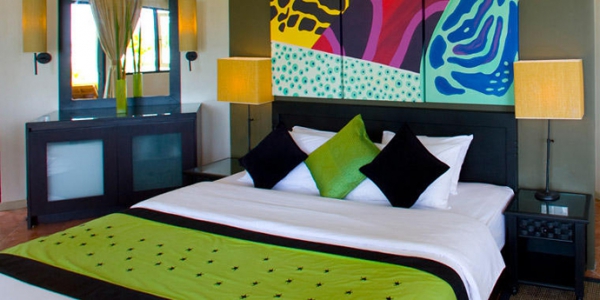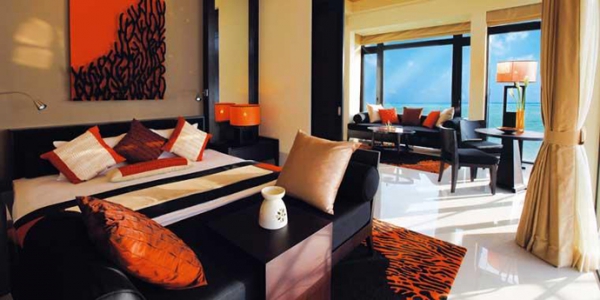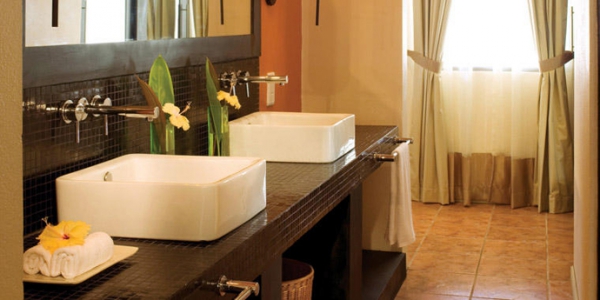 However, once you step into one of these dream villas, the interior is the perfect contrast to the natural world outside. Bright neon colors, loud patterns, beautiful textures, and modern design take over. The orange used in a majority of the decor is especially a favorite – nothing says tropical getaway like the a rich orange hue.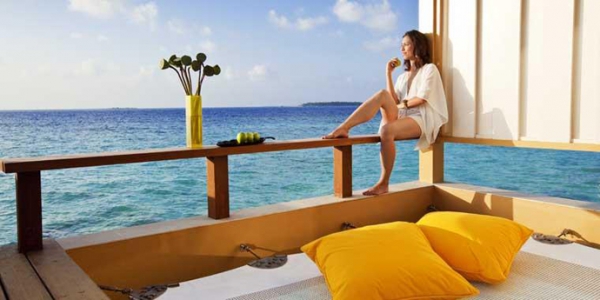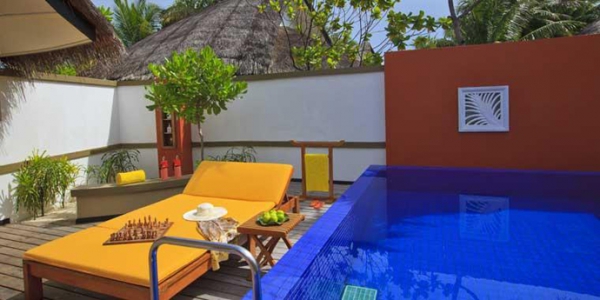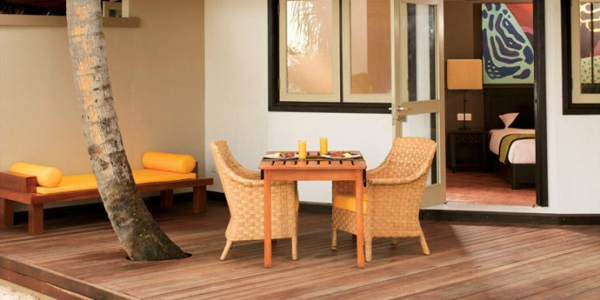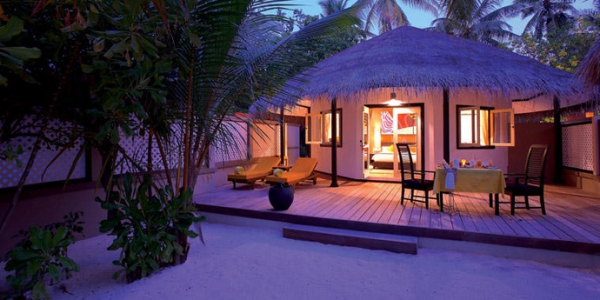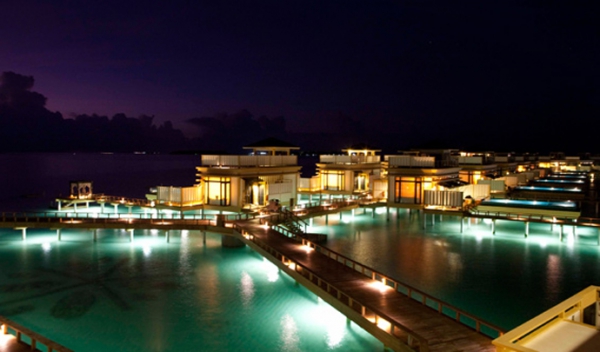 This spot is a flawless take on indigenous and modern design. We've seen this kind of thing done a number of times by now, but the design and decor here is definitely one of our favorites.
Whether you're lounging inside one of the villas or hanging out at the actual beach, this place is the definition of paradise.