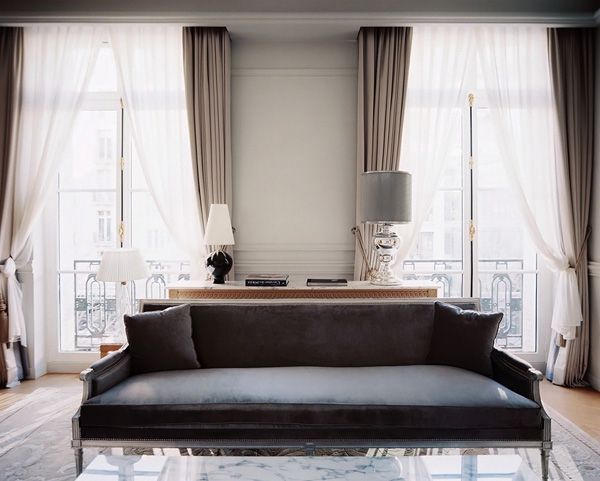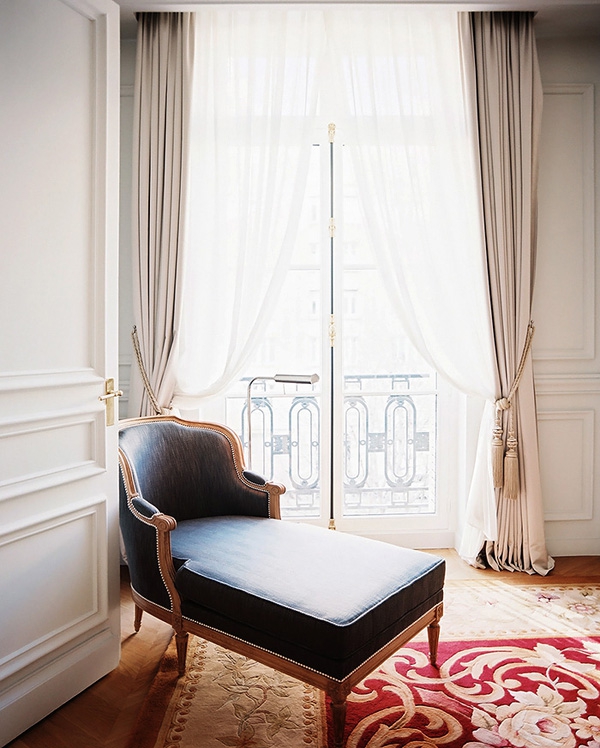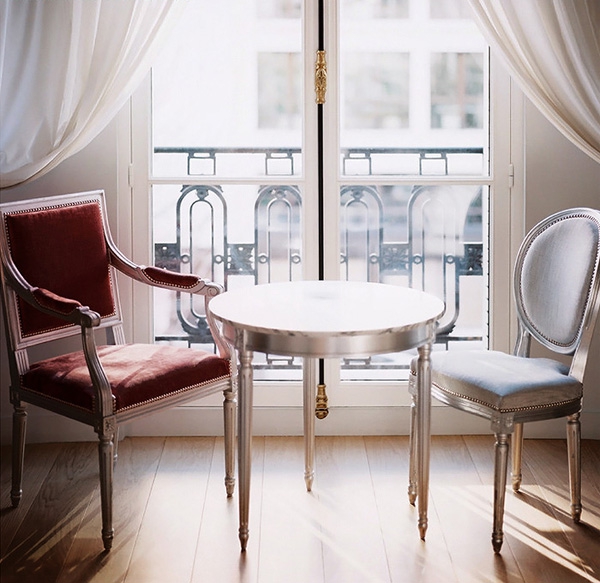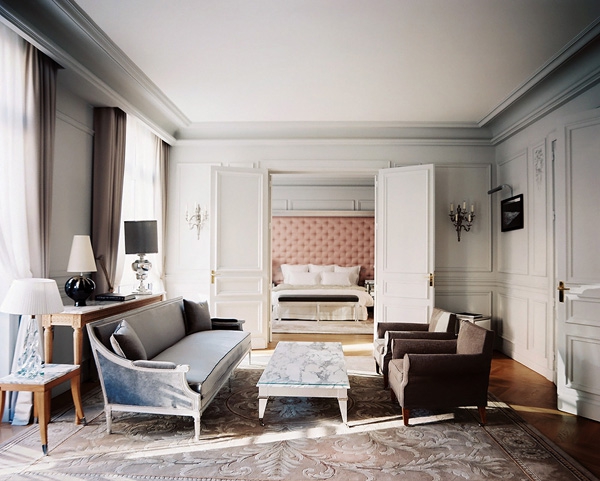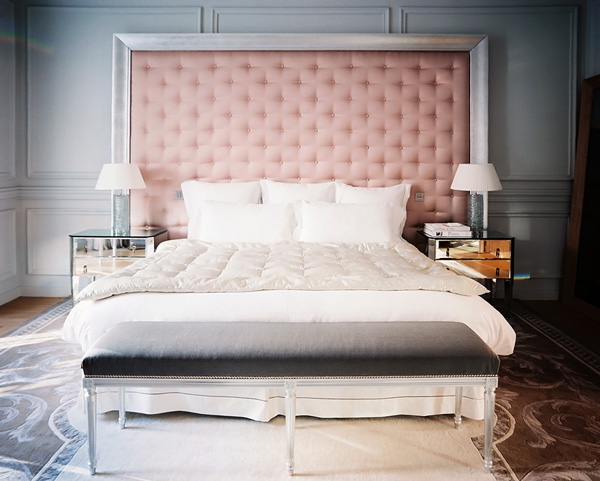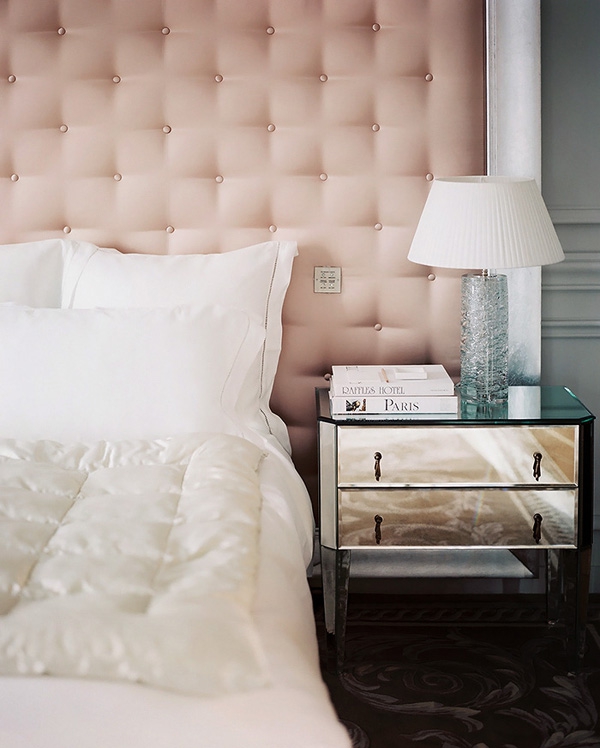 The aesthetic of this stunning Paris hotel is the result of two years of designing and [re]building. Le Royal Monceau was imagined, redeveloped, and brought to life by Philippe Starck, transforming the building into a beautiful and elegant hotel. All 85 rooms in this hotel are extremely inviting and cozy; with soft and warm gray and powder pink color schemes, every room is like an individual dream land.
Some would maybe try to argue that the use of the powder pink in every room is a bit feminine. On the contrary, Starck did an excellent job creating a palette that is both neutral and also appealing to both men and women. Furthermore, every room has its own flair and characteristic to it, making his redesign of this Paris hotel even more impressive.
You'll notice how delicate the first suite appears; there is an abundance of pink in this suite, but still seems nowhere near overdone. The headboard in the master is just the comfiest looking piece of furniture ever. It's like you could sleep on that too, if you wanted. The suite overall has a very classic and elegant feel to it.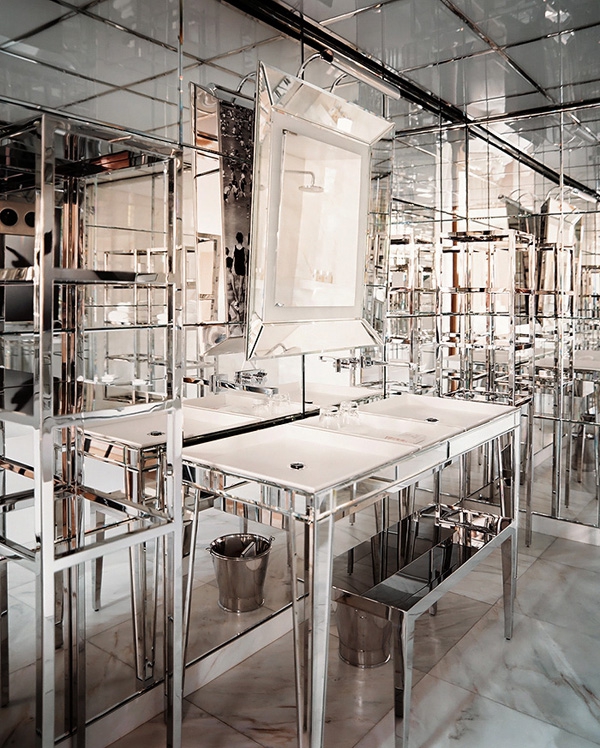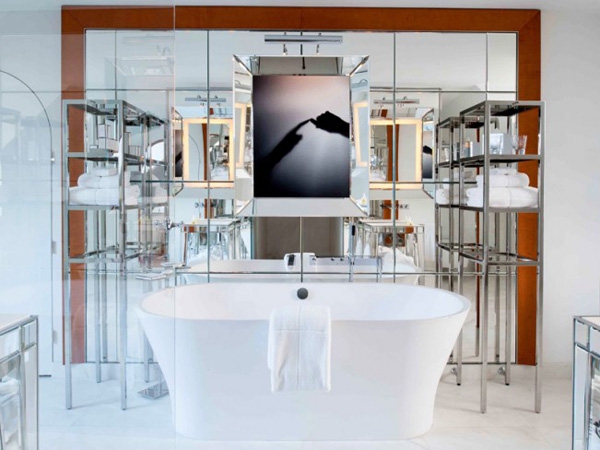 The bathroom in this suite (as you'll notice is basically the same design in all of the bathrooms) is so modern and contrasts so well with the soft hues of the Paris hotel. With steel and mirrors in all directions of the area, you may feel a bit of a futuristic vibe while standing in the bathroom.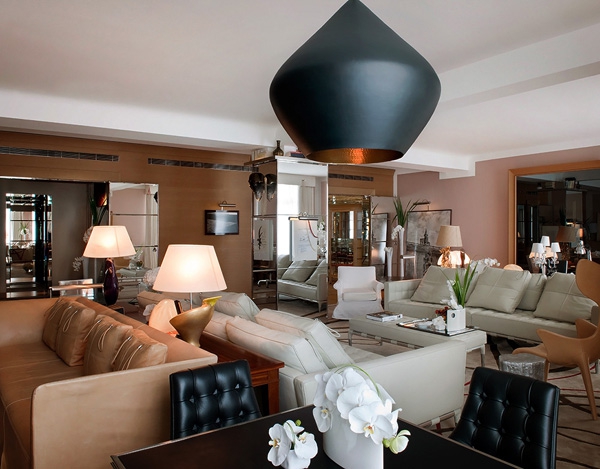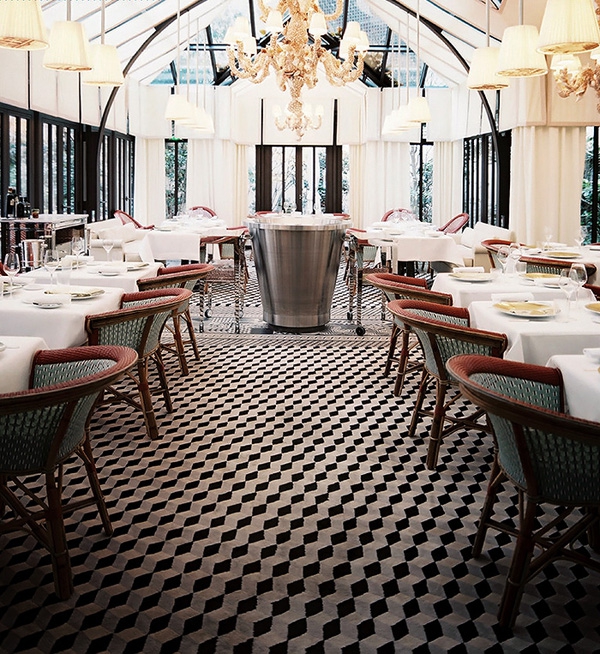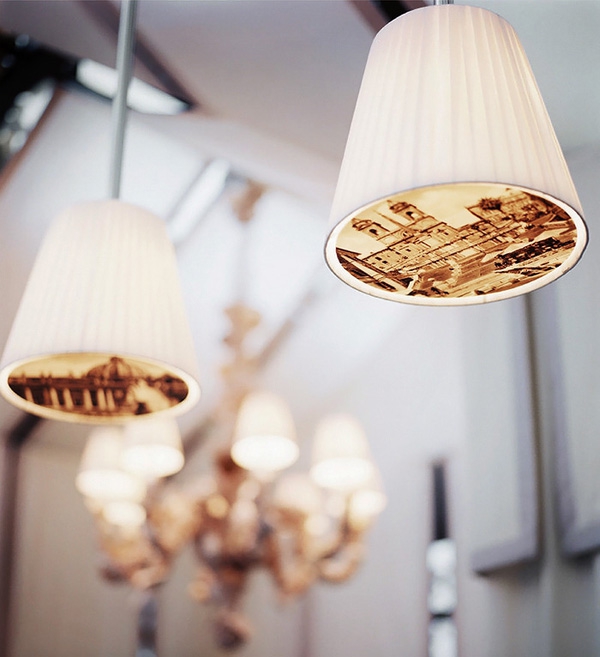 As you make your way through the Paris hotel you'll notice a perfect balance of the delicate and the modern in the main areas. Lovely patterns and lovely solid hues comprise the decor of the lobby, restaurant, and coinciding spaces throughout. The photographs covering the lamps and other such fixtures is such an excellent addition. This hotel is truly charming in every way possible.