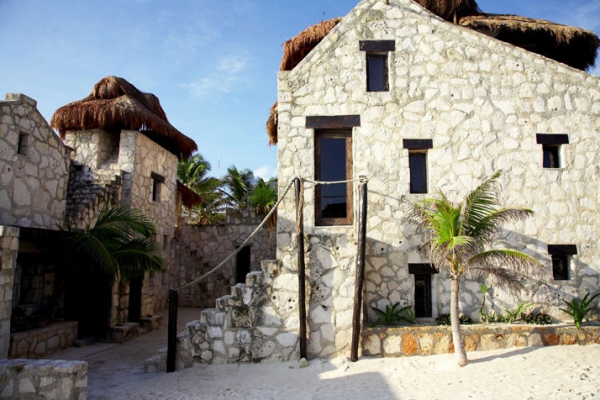 The remodelling of the hotel Coqui Coqui Empire in the Yucatan Peninsula, Mexico has transformed this attractive hotel into a Mexican villa with style. Husband and wife team Nicolas Malleville and Francesca Bonato are responsible for turning this tired hotel into a little piece of paradise.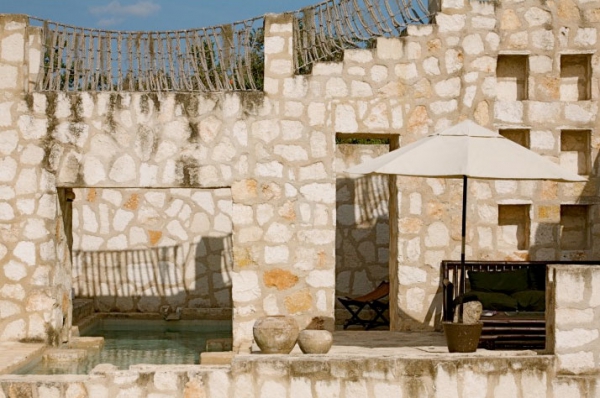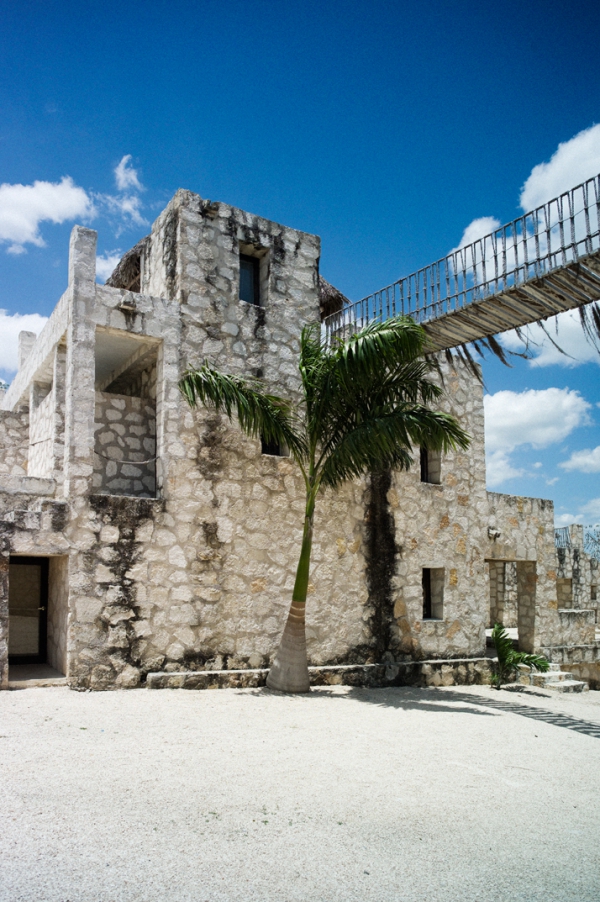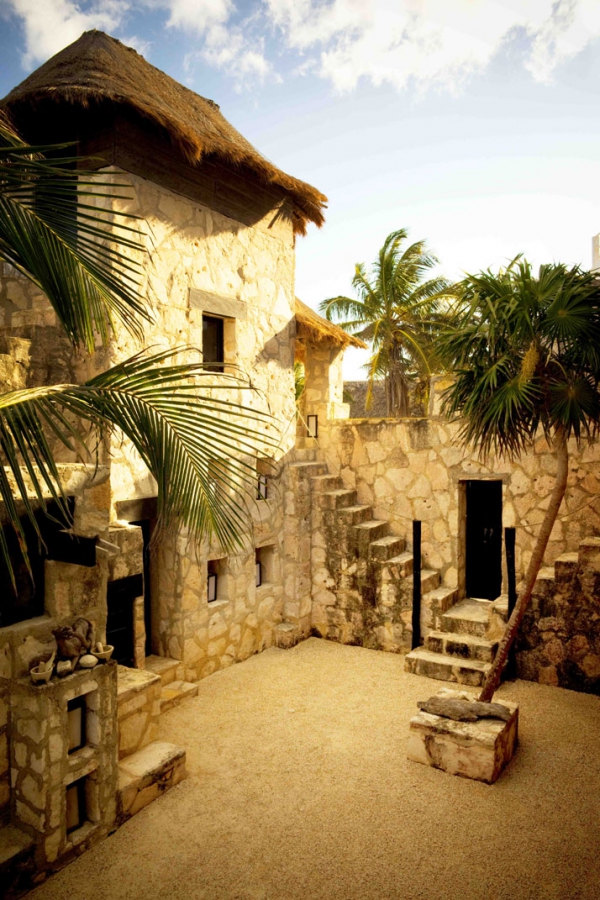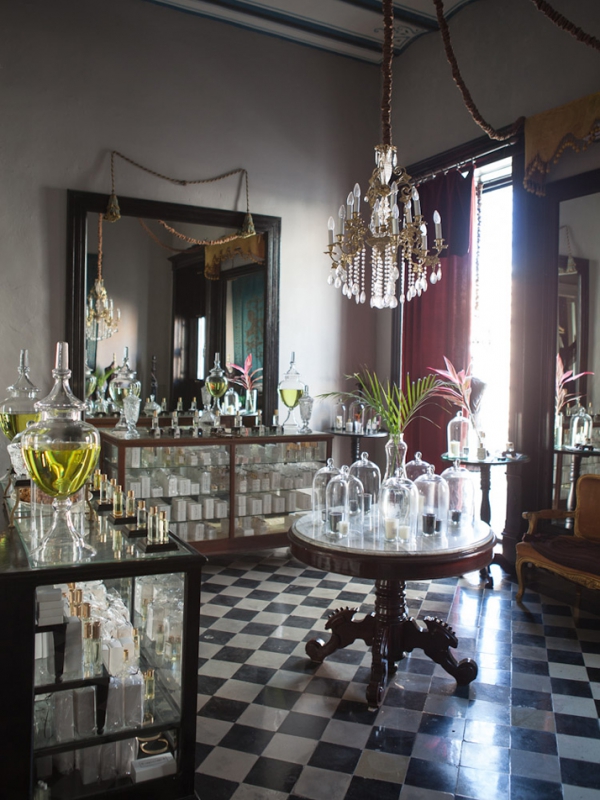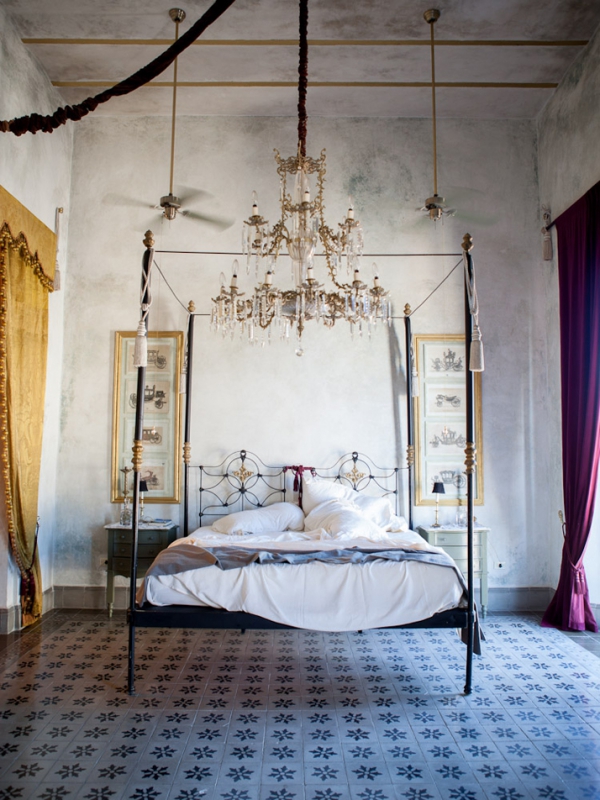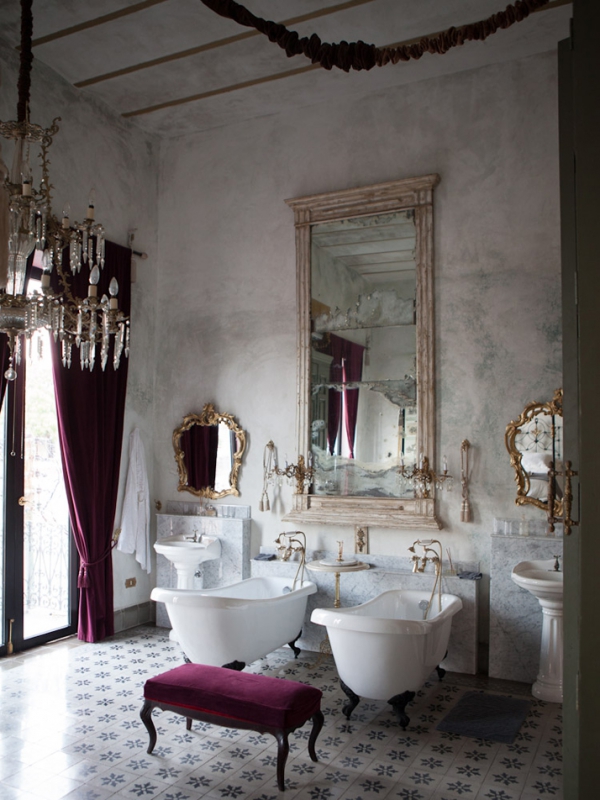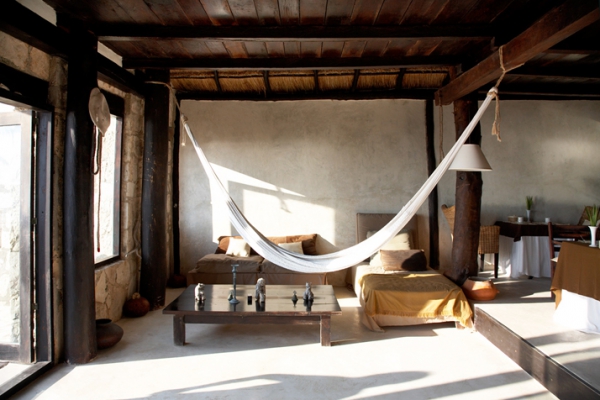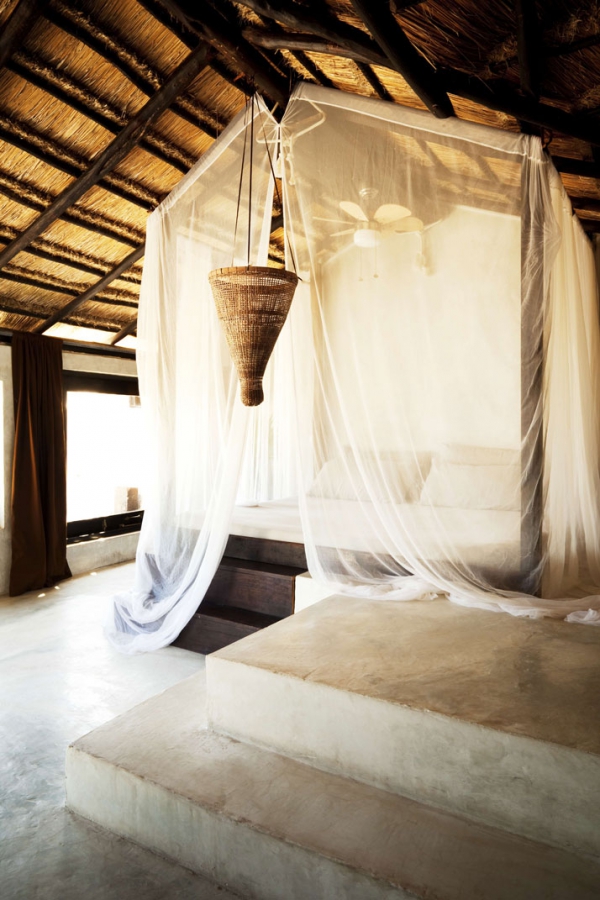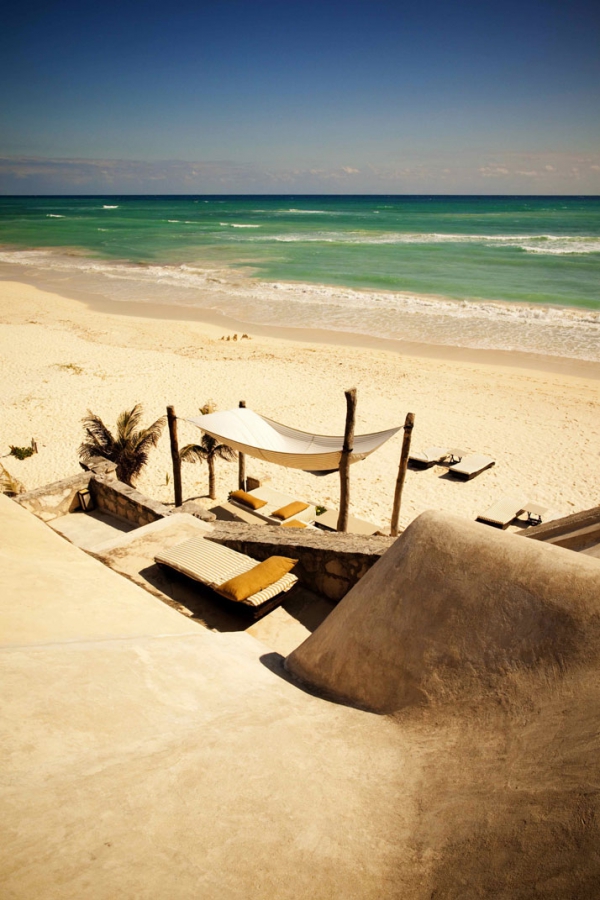 The exterior of this Mexican villa is rustic while the interior is also in a rustic style it also has some luxurious improvements that have brightened the décor and give the hotel a decadent feel. One of the beautiful bathrooms displays a grand chandelier hanging over twin claw footed baths, hints of gold complete the opulent effect and natural light brightens the room. Up in the roof space a fantastic bedroom has been created using the roof timbers as a feature. You could sleep peacefully here and never have to worry about insects because the bed has a full net around it keeping you safe from bites.
A cozy seating area has a chilled out theme, with a hammock as the centerpiece to be enjoyed by all who stay, this Mexican villa is the ideal getaway that will inspire you to be more creative at home. Rustic charm, beautiful tiled floors and four poster beds in this idyllic location set this hotel apart from others in the area.