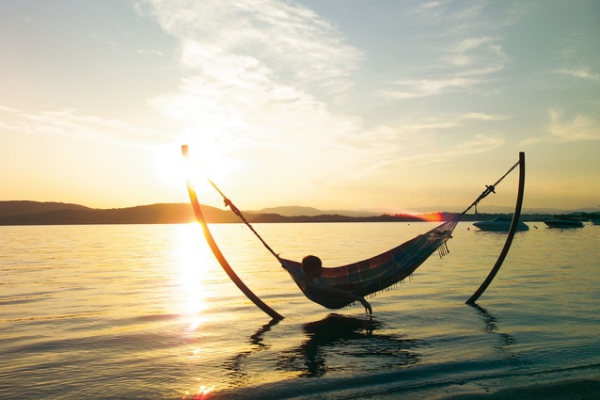 Dialing it down, the Ekies All Senses Resort offers a sinuous vocabulary that invigorates the senses while calming the nerves. Rendered in an endless sea of white, the spaces of this stunning Greek boutique hotel employ subtle touches of color and texture to arrive at a unique signature of the modern Greek aesthetic. Surrounded by caves, rocky islands and pine forests, this unique property is located on the unspoiled beaches of Vourvourou, Greece.
Celebrating the spectacular vistas of the Aegean Sea, this Greek boutique hotel anchors in its physical surround through its layout and design. Its material palette is consequently dominated by natural materials such as wood and grey marble, explored in all their unrefined, tactile glory. The Greek love for blue is expressed in a gentle elegance, bringing a touch of contemporary feminine to the décor. With its three main buildings designed by different architects, the central theme is variably interpreted; there is thus something special each space offers in terms of style, statement and experience.
The 64 guest rooms are drawn out in a singular stroke, recreated as luxurious havens that offer all the indoor comforts as well as relaxed outdoor spillovers. White wooden full-height panels define the balcony edges, allowing the visitor to control the quality and intensity of light and privacy. Glass and iron panels screen the private verandas, delineating the public from the private.
Rooted in eco-friendly sensibilities, the property offers an organic experience with breathtaking style and a grounded conscience.