This exquisite holiday villa can be found in the lovely Arraiolos, Portugal, only about 20 km away from Evora. The extremely modern property truly stands out as you approach it; with its surrounding natural setting and rolling country side, the building contrasts greatly amidst it all. Lisbon architecture studio Arquitetura Vora created a perfect holiday getaway here, using the beauty of simplicity. Otherwise known as Hotel Villa Extremuros, this villa should definitely be considered if you are traveling through Portugal.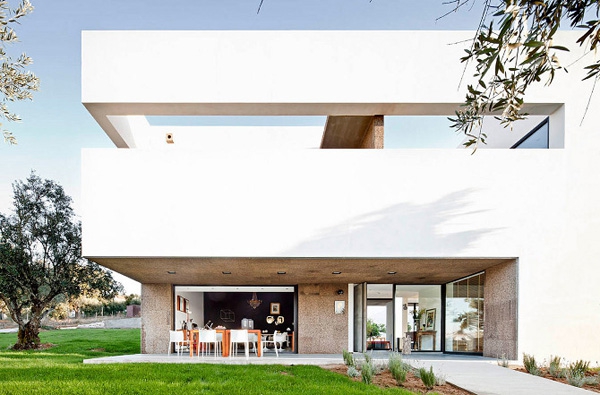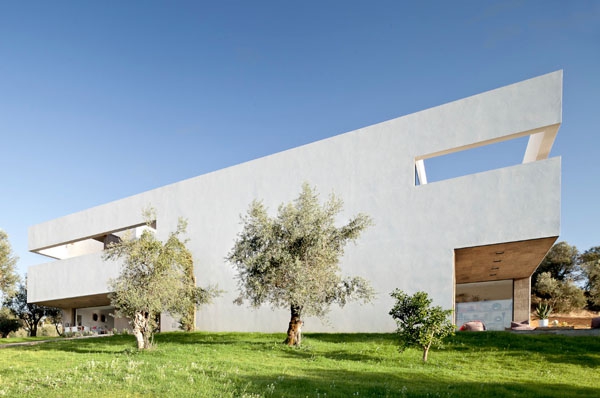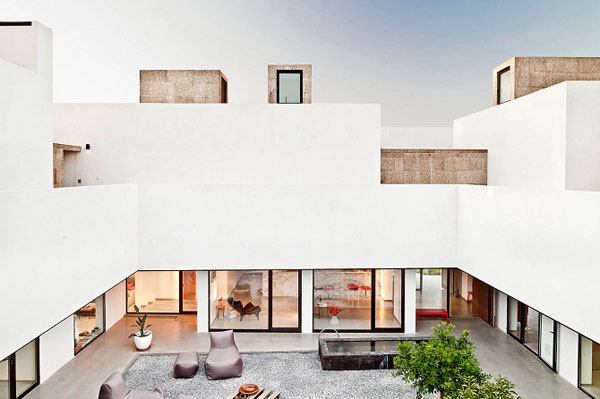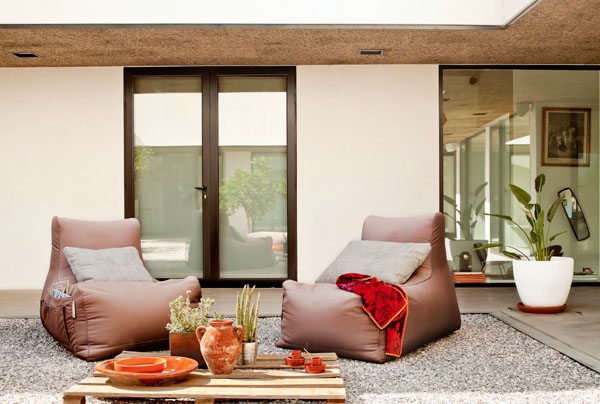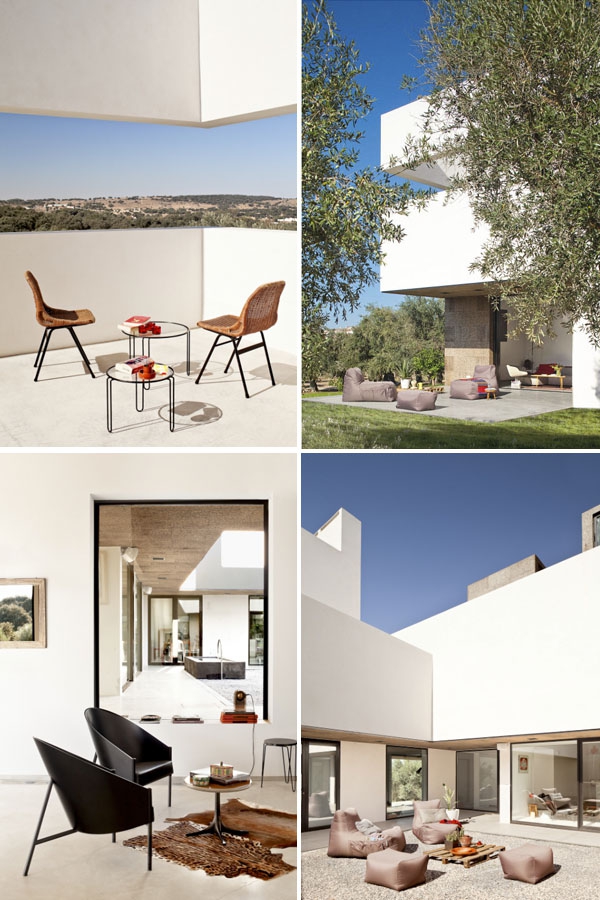 You'll notice upon entering this holiday villa that there is an exceptionally large courtyard area for you (and your loved ones—there's more than enough space!) to enjoy relaxation and lounging in the sun. The entire villa surrounds this courtyard, with extra patio spaces all around the outside. Once you enter you'll be wowed by the simplicity in the décor and design of the hotel. White walls accompanied with contrasting ceilings looks very chic. The use of red and black really accent the abundance of white, giving a very modern feel to the décor.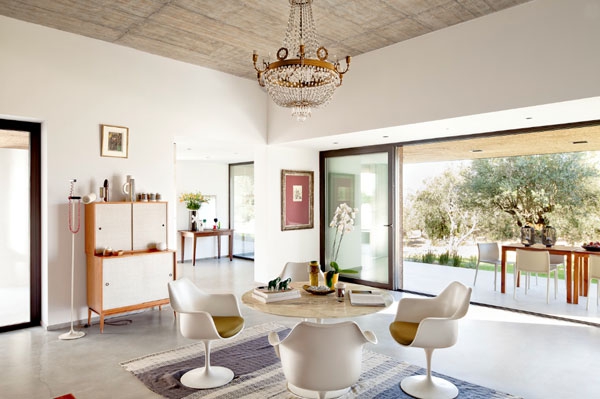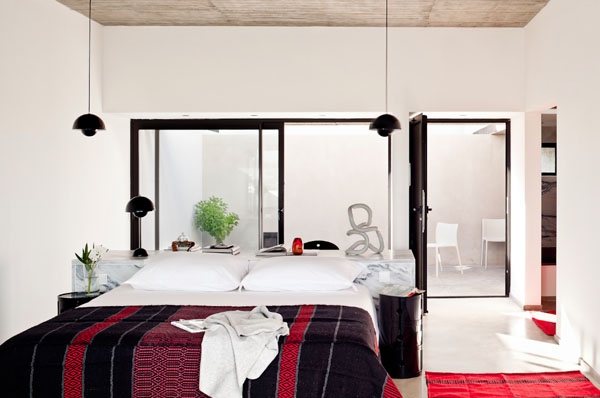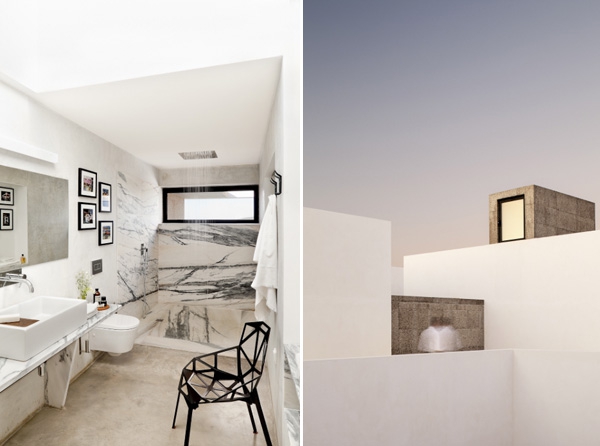 The rest of the holiday villa feels like a perfect balance between rustic and modern. Certain pieces throughout the hotel carry an old timey feel to them, while the rest of the home is designed with the current in mind.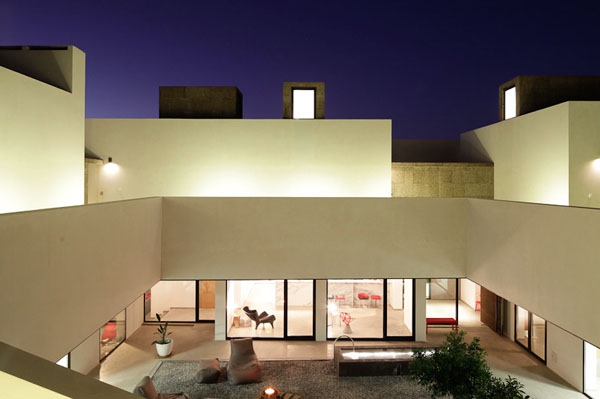 Take advantage of places like this when abroad, they truly give you a great perspective into what others find to be luxury.