This Mauritius hotel, the Sofitel SO Mauritius, is set in a thirty four acre natural park on Royal Road Beau Champs. It was created by architect Lek Bunnag, and it has designs by fashion designer, Kenzo Takada.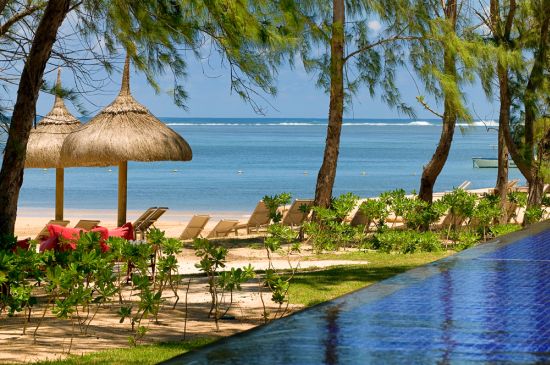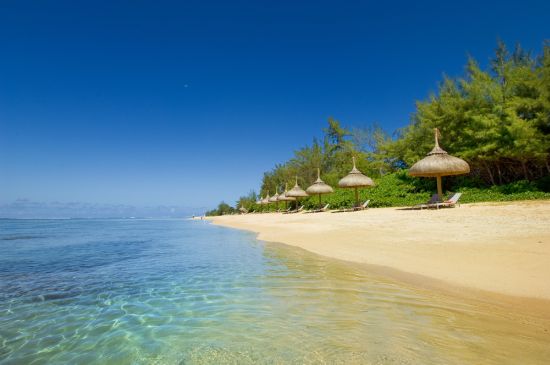 The beaches surrounding this hotel are absolutely gorgeous. We adore the umbrellas used in the outdoor space, they bring a simple elegance to the outstanding landscape. The greenery is lush and full of life, contributing a bright and beautiful green to the peaceful blue water and the lovely white sand. The outdoor seating areas are perfectly sleek, providing a wonderful option for relaxing in the shade.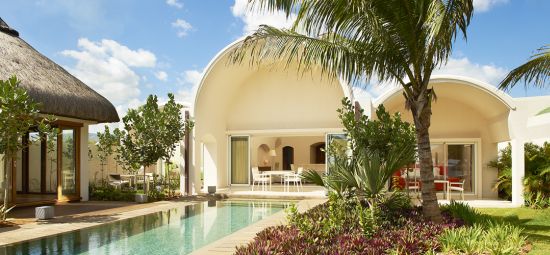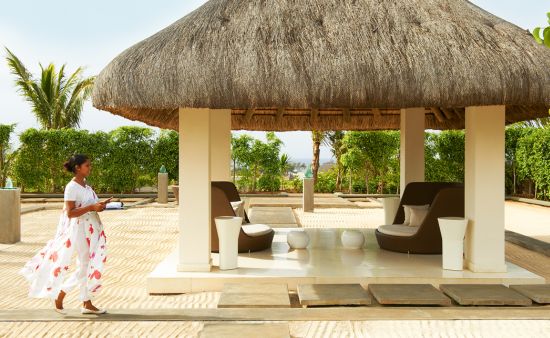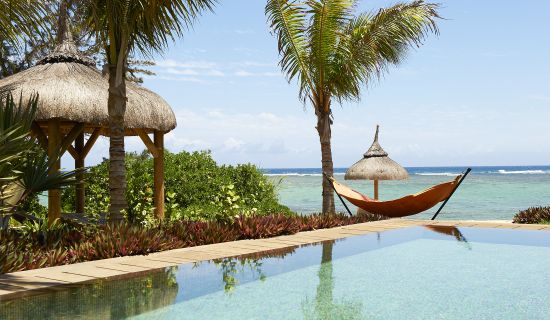 There are ninety two suites and villas in this Mauritius hotel, including beach villas and family villas. All of the villas and suites stand on their own, providing an individual space for each guest. There are also no spaces that rise above one floor, making sure that families have the maximum amount of privacy. The suites and villas have their own individual gardens, outdoor plunge pools, open air showers, and around the clock butler service. In addition to these wonderful amenities, the villas include their own private swimming pool.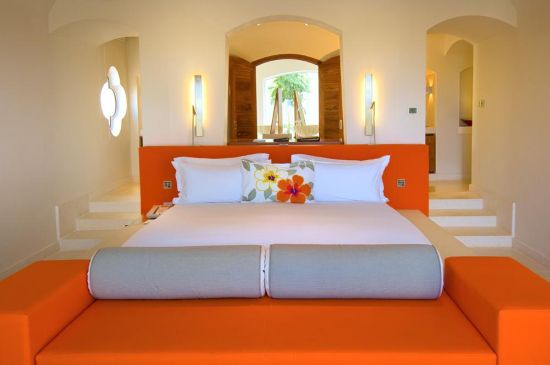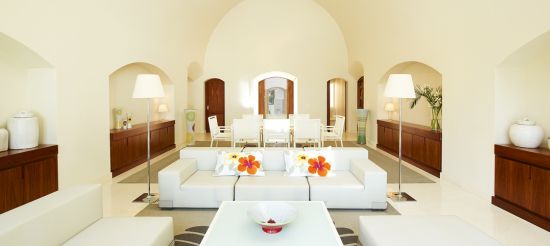 The rooms inside this Mauritius hotel are polished and cozy. We love the combination of orange and gray in this space, fashioning a wonderful contrast between cool and warm. There's a wonderful elegance in this room, and the arches and lights are magnificent.
The bathrooms in this Mauritius hotel are outstanding. In this bathroom, the sinks are stunning, highlighting the coastal atmosphere of this beautiful hotel. The spacious area includes an outdoor space, gorgeous fixtures, and the wonderful arches seen in the room. We adore the striped floor in this superb bathroom, it anchors the design and adds a significant amount of interest.
Breathtaking views, private villas, private pools, and a beach: sounds like a dream vacation to us.