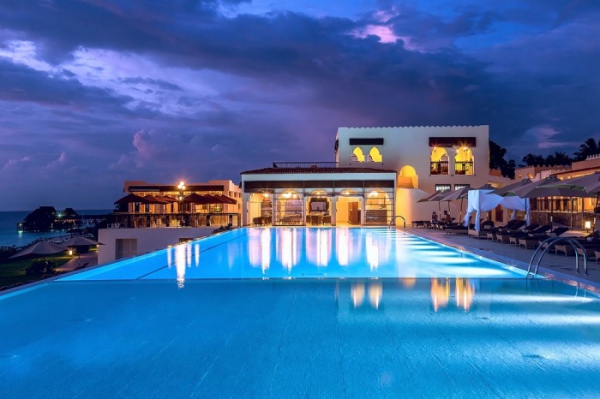 Zanzibar, Tanzania is the home of Nungwi Resort and Spa, a bastion of relaxation and rejuvenation. It sits on the coast allowing for splendid views of the water and easy access to beautiful sandy beaches lined with covered lounge chairs. Another string of covered lounge chairs line the lawn behind the beach area.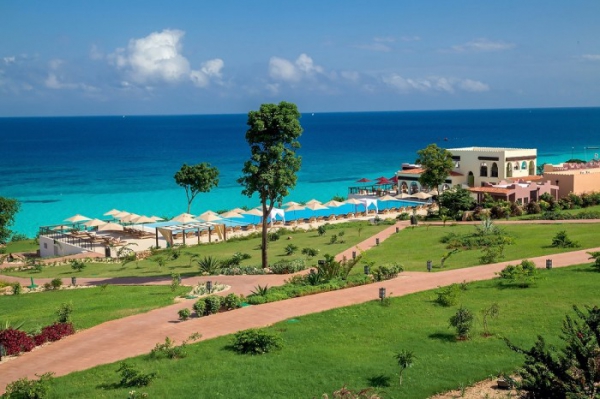 One of the resort's two pools, located between two buildings provides a source of leisure for guests. The resort's natural aura is enhanced by numerous lush green spaces such as lawns divided by paved walk ways.
A beautiful, partially outdoor, lobby and sitting area allows a view of a unique garden space. This garden comprises plants in bowls rather than the traditional pots sitting on a stone laced surface.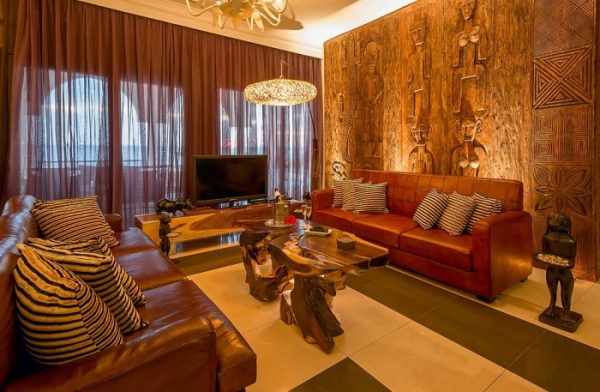 A warmly inviting living or sitting area decorated by elaborate African themed art pieces greets guests of the Zanzibar resort as they start their vacation.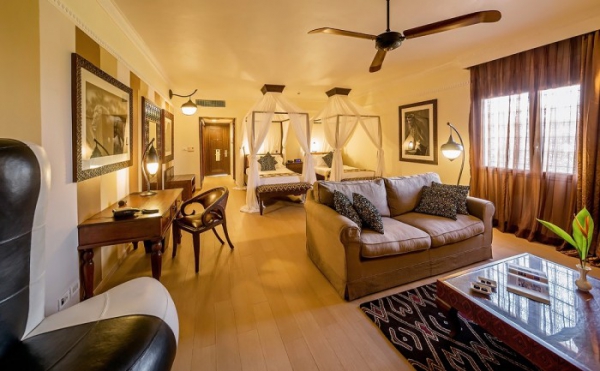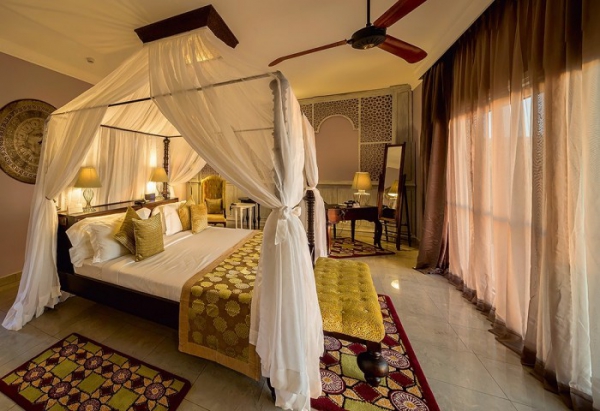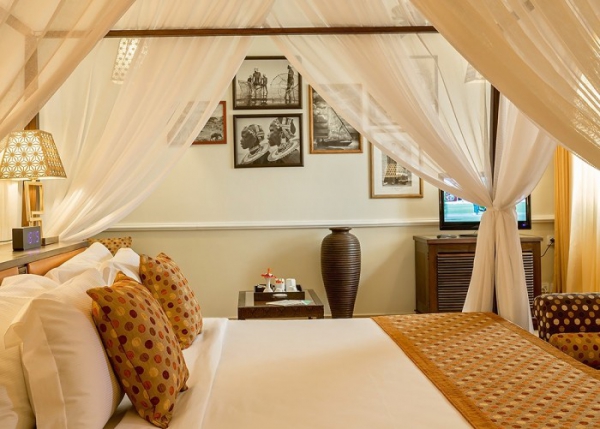 The bedrooms exude an atmosphere of comfort and repose. Sheer laces canopied beds take the center stage and the rooms are illuminated by lamps of varying shapes allowing for an intimate setting.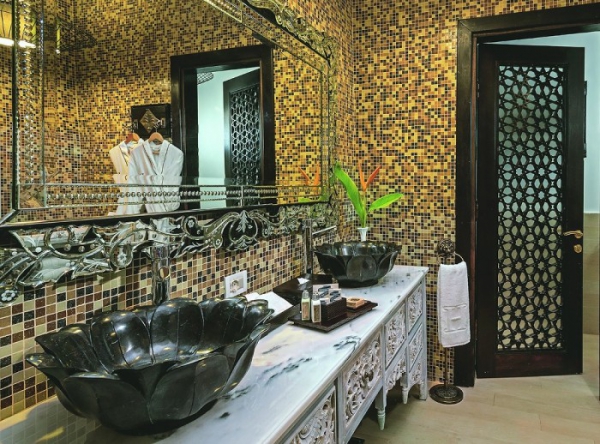 The bathrooms are very spa-like in keeping with the name of the resort. The walls are tiled in brightly checkered squares featuring a mixture of dark colors such as brown and red and lighter hues such as beige.  Dark petal themed face basins sit on the white vanity and are matched in color by the dark brown doors.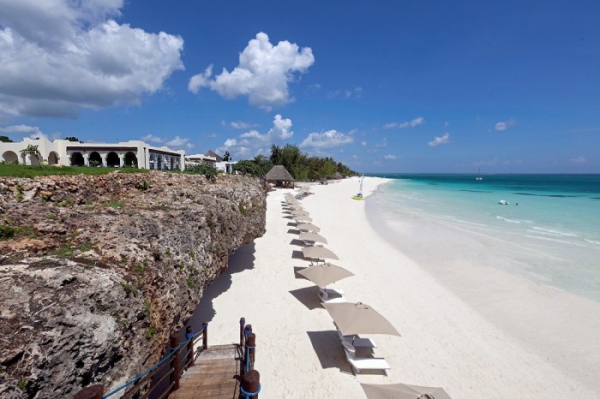 This Zanzibar resort beckons all who are in need of a relaxing getaway to enter its doors. It promises an impressive combination of visual, emotional and physical treats.
Тext is copyright to ©Adorable Home – interior design and decorating ideas