Hotel Puente Romano is located in Marbella, Spain and it overlooks the Mediterranean Sea. This dreamy hotel is built like an Andalusian village. The rooms are dispersed throughout twenty seven houses, and some suites, like the Villa Margarita, provide an experience similar to having your own private residence.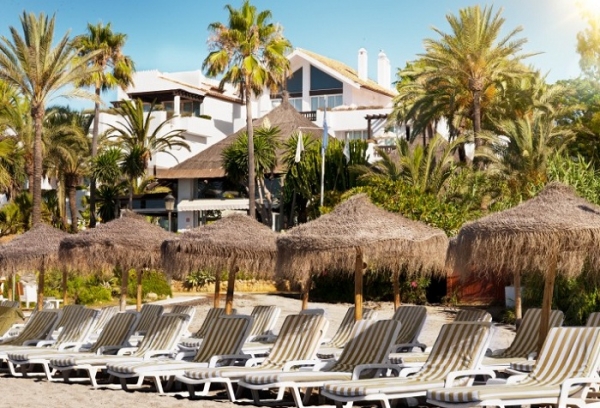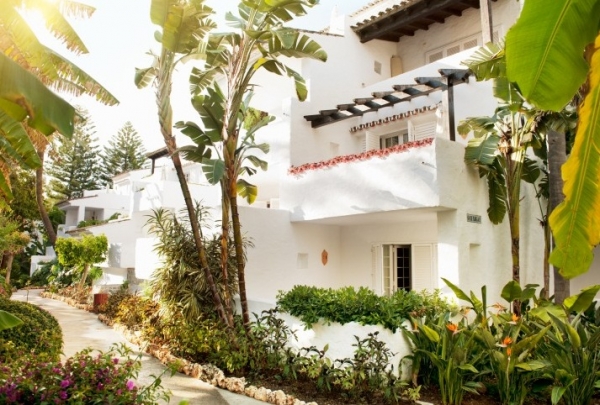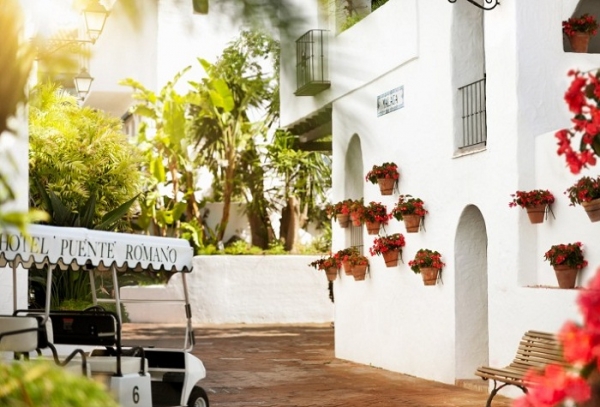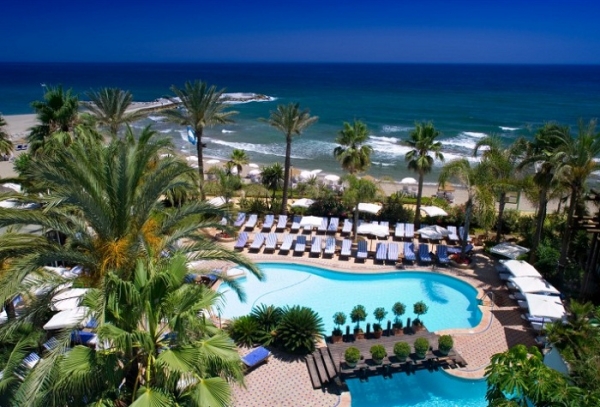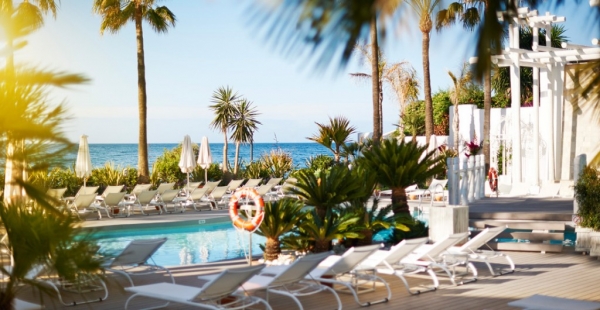 The exterior of this dreamy hotel is bright white, with gorgeous landscaping, and lush greenery. In some places, potted plants adorn the outside wall, adding color and interest to the picturesque scene. The large and wondrous pool is situated next to the Mediterranean Sea, providing breathtaking views while you swim and/or take in the sun.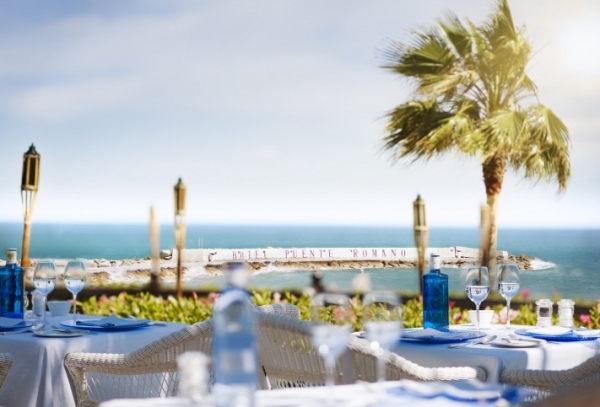 This dreamy hotel has seven different restaurants to delight your palette. Some of the restaurants are outdoors, allowing you to soak in the gorgeous scenery while you dine. This one in particular is stunning, with its blue accents and unobstructed views.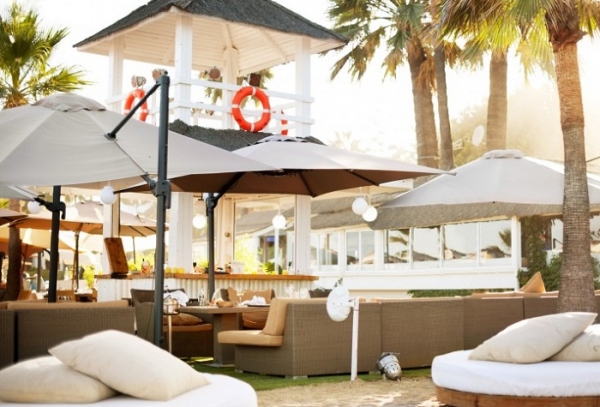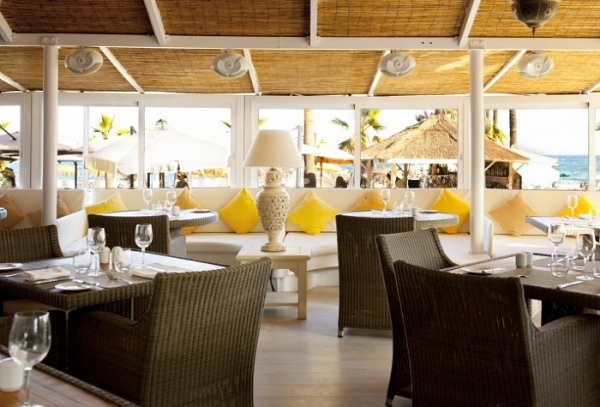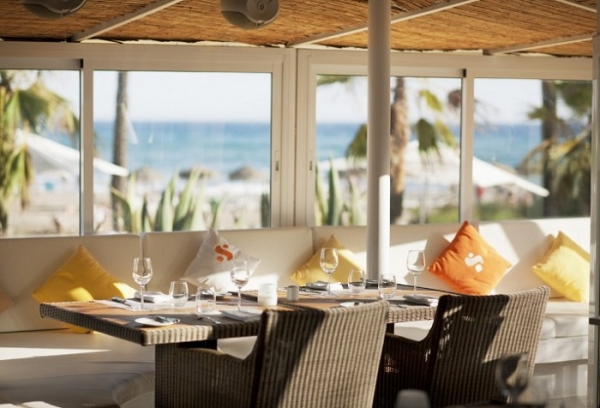 Others still provide magnanimous views or an extremely cozy atmosphere. We love the subtle romantic aura of this restaurant, and the way the light shines into the room is just perfect.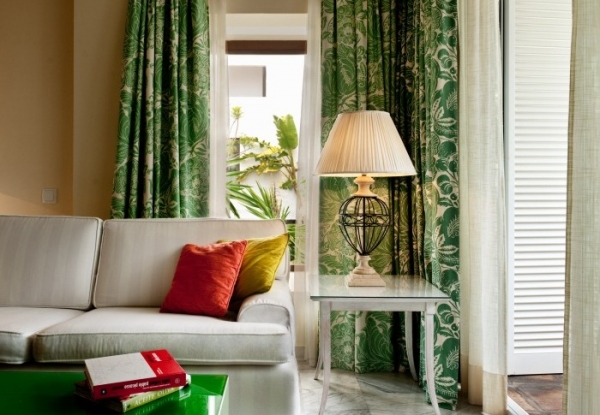 The rooms in this dreamy hotel utilize beautifully serene colors to enhance and highlight the vacation experience. Plush furniture adds an air of comfort, and lovely patios allow for private outdoor space. We love the greens, oranges, and reds in this room, it is simultaneously tropical and peaceful. The light wood is a gorgeous touch, adding an earthy element, and the modern green table is absolutely fabulous, adding a bit of sleekness to the space.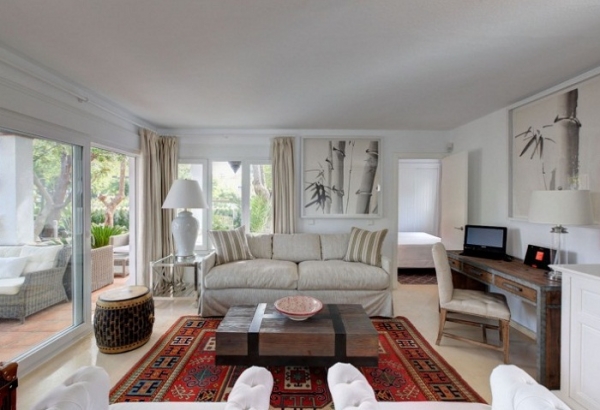 The wooden table and desk, and the tufted white chairs, in this room, are positively stunning.
The bathrooms are wonderfully done with fantastic paneling and beautiful cabinetry. They have an air of natural elegance, and the creams and browns are simply delightful.
Definitely one to keep in mind for your next trip to Spain.