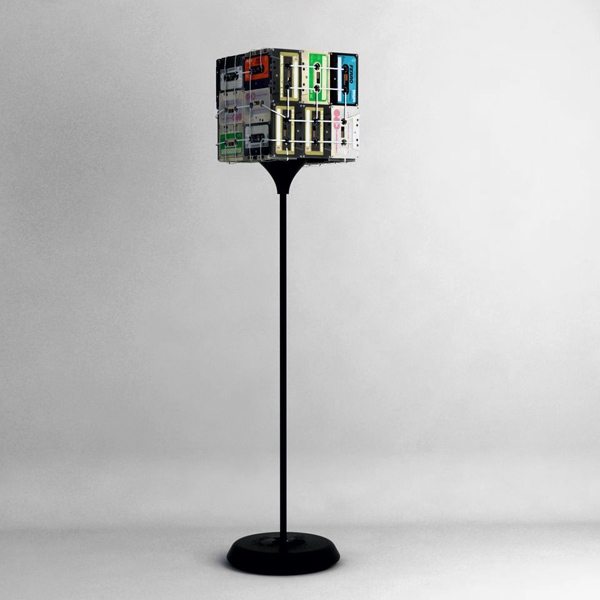 Lamps are becoming more and more outstandingly designed these days, with this unique lamp being a prime example. Made by OOO My Design as part of a project called 'Cassette is Not Dead', this lamp is set a part by others out there. With a seemingly typical design in the base of those that stand alone, the top is comprised of only cassettes and fastening materials to hold them together.
This unique lamp will appeal to those who really appreciate mediums [of entertainment] that have fallen by the wayside as the digital era only becomes more technologically advanced. We could venture a guess that those who still listen to vinyl albums (and cassettes) will be first in line to purchase this item. While we are truly fans of vintage and rustic looking pieces, this design does call to us as well.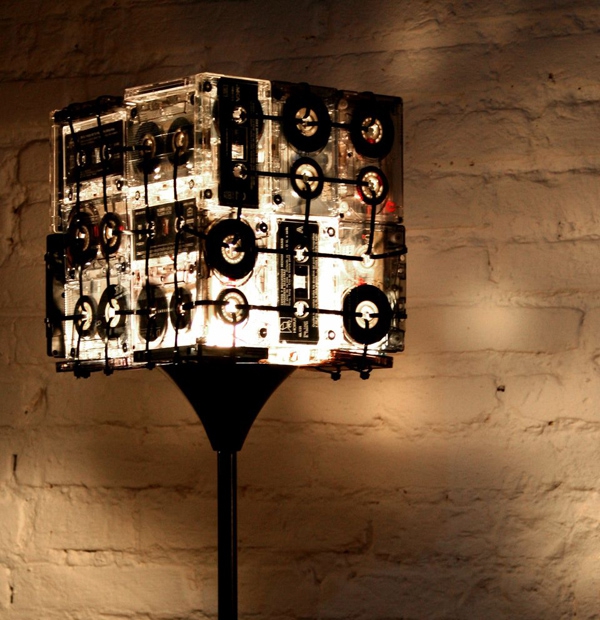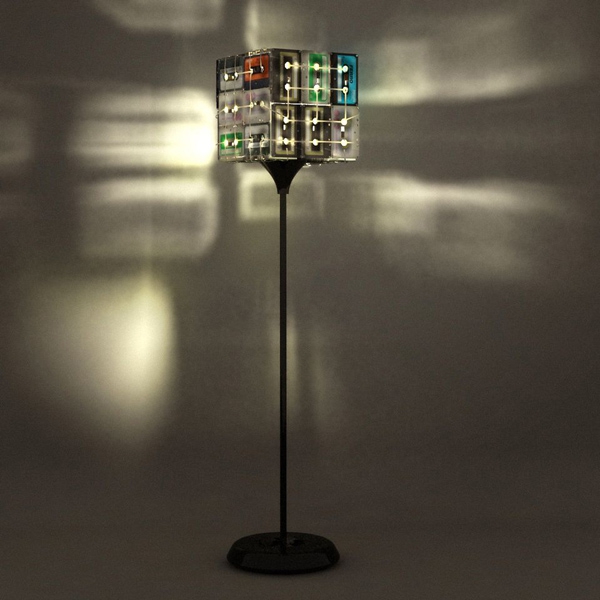 What is especially cool about this unique lamp is that it has two very different appearances. During the day, it looks like a strategically structured cube consisting of old cassettes, but at night, or when they are otherwise lit, it takes on a whole different, almost futuristic look. It's surely an excellent way to decorate and to add a bit of light to the home.
Тext is copyright to ©Adorable Home – interior design and decorating ideas