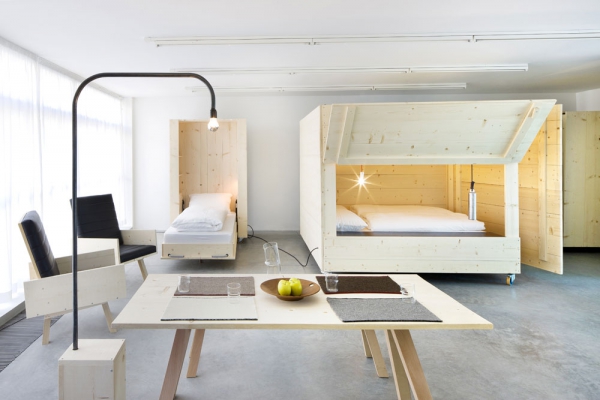 Have you ever wondered why children were so fascinated by those plain old boxes? Have you ever sat there and watched their imaginations transform a simple box into castles, race cars, and other exciting things? It's time to take a trip back down memory lane to explore the countless possibilities of box furniture! In this feature, we are introduced to a variation of box furniture ideas thanks to the Museum of Modern and Contemporary Art in Bolzano, Italy. What you see in the pictures is called The Atelier House and features designs by Harry Thaler. Additional designs are provided by KSV, an architecture firm in Berlin.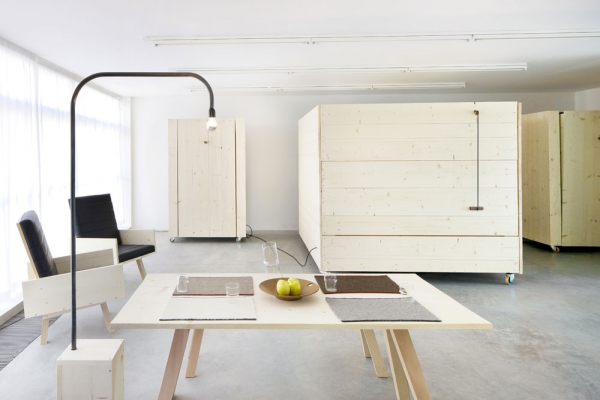 When we first walk into this studio dwelling, we are welcomed with many contemporary shapes, lines, and symmetry. The light and airy color scheme allows for great synergy between the chosen furniture pieces, also created by Thaler. This atelier also encourages open space, along with the fact that the furniture can be closed up when not in use. What a great space-saver!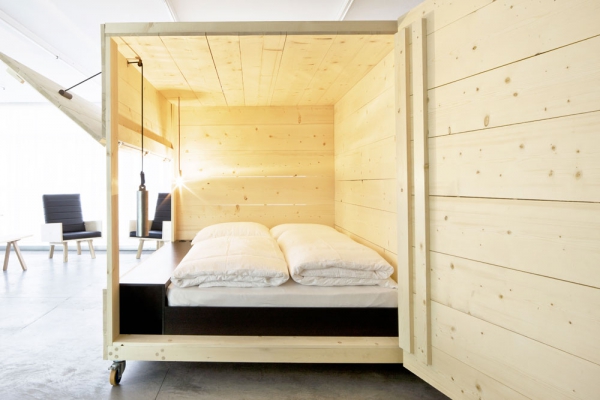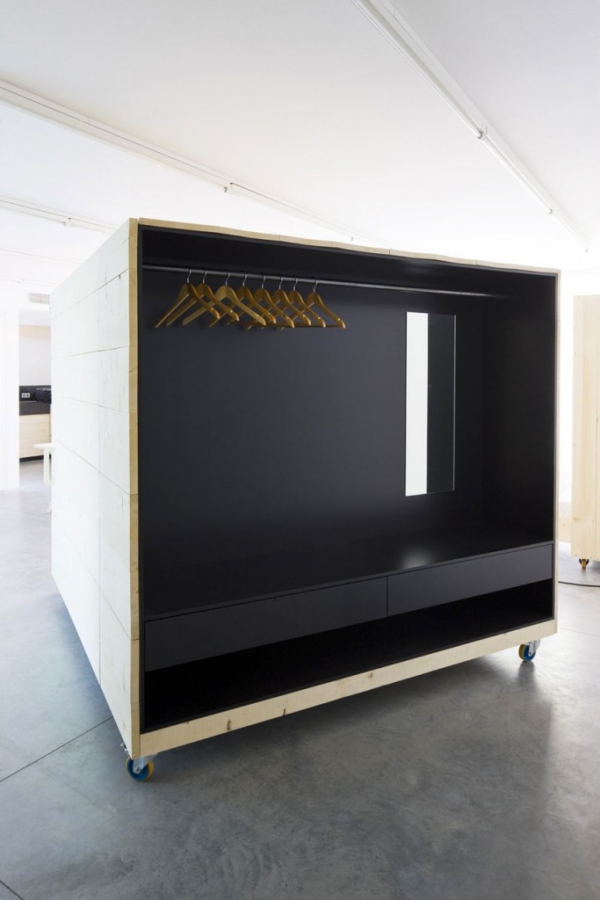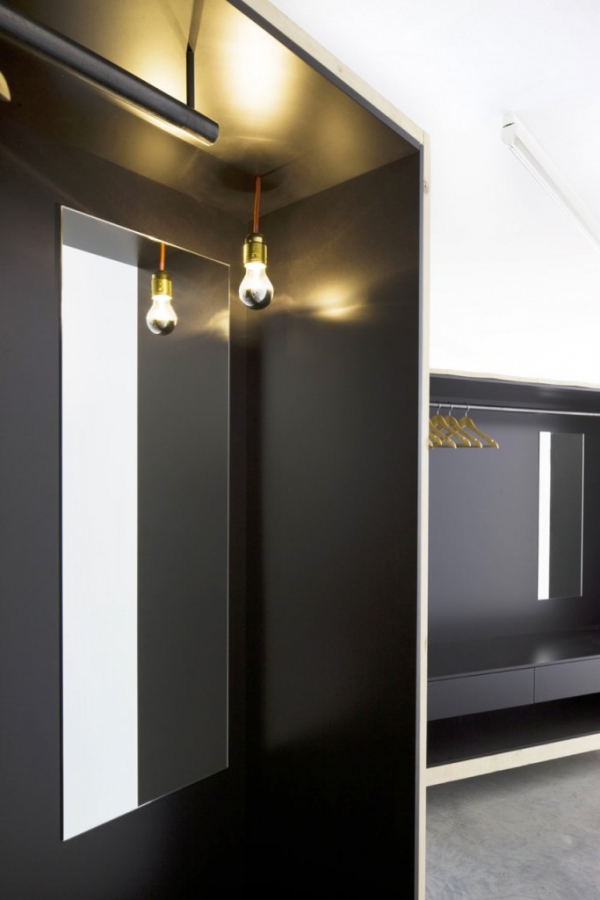 The box furniture is transformed into a portable bedroom containing lights, with an additional portable guest bed as well. Another great feature of this living space is the portable closet and vanity area. How fascinating is it to know that you can wake up and move your wardrobe to wherever you need it?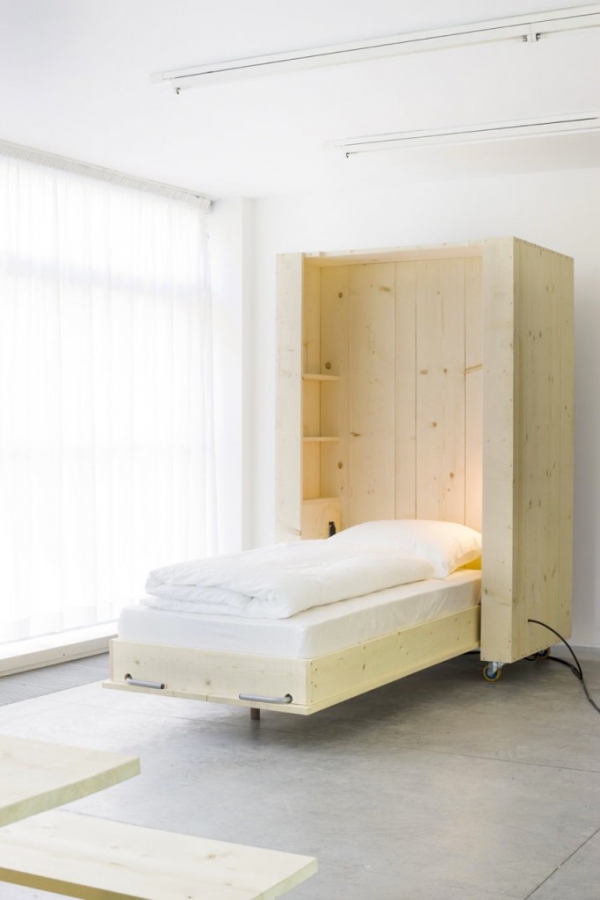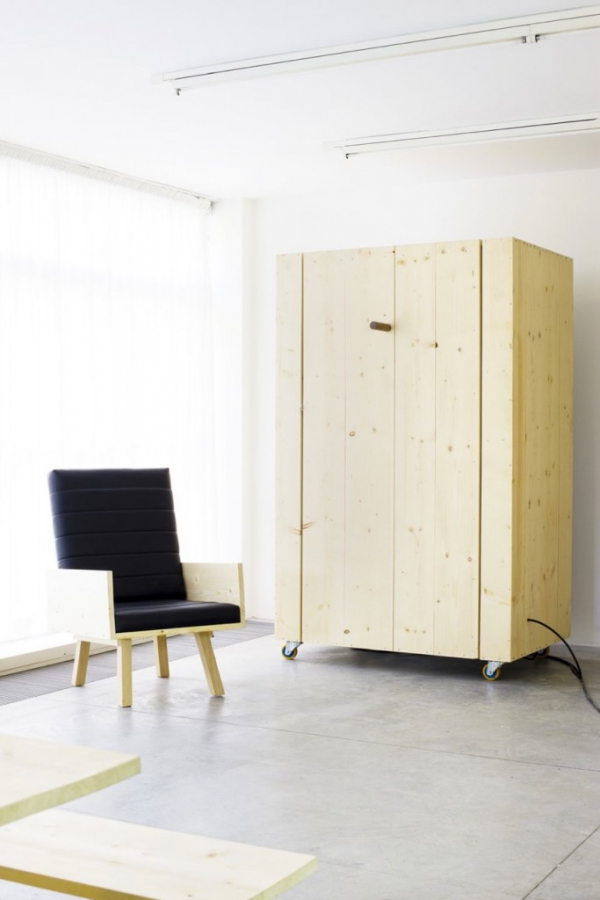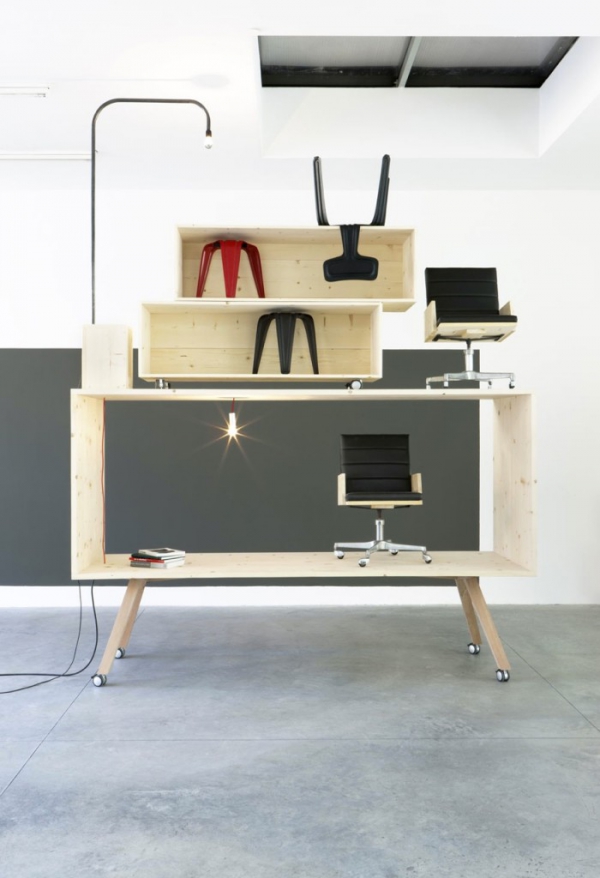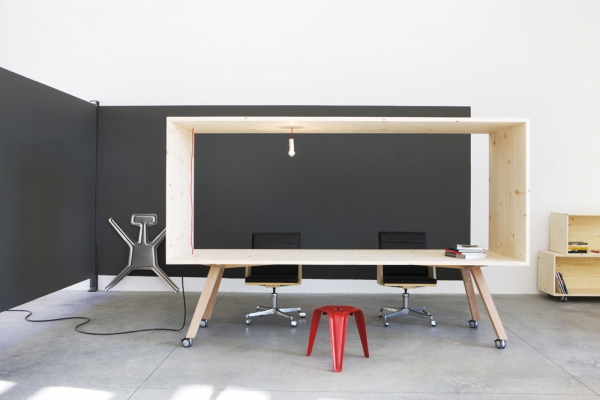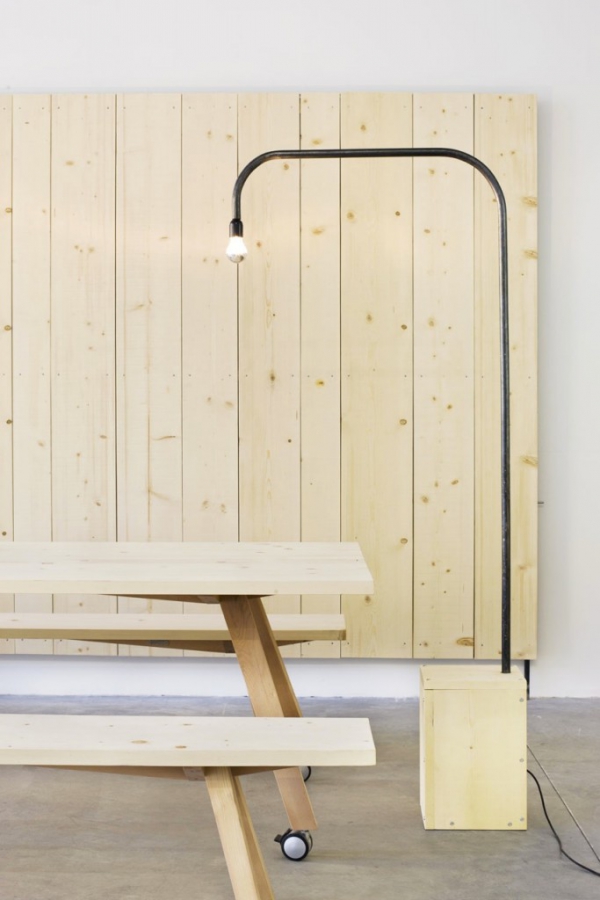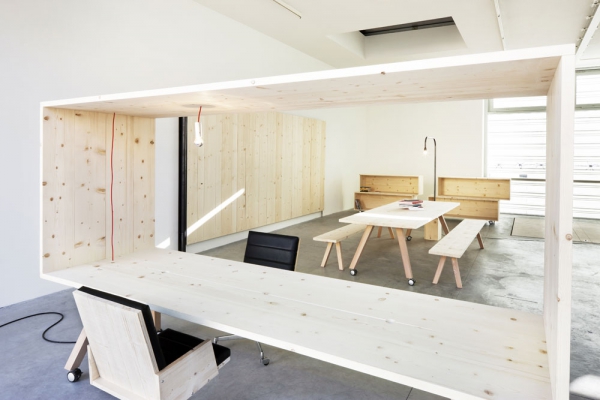 If you are looking for a studio-styled place that doesn't follow the rules of traditional furniture, and you love the freedom of constant movement and simplicity, then you may want to keep this design idea in the back of your mind!