Architecture delights us in so many different ways! It isn't always about a space or form, or the elements that comprise it; often beauty lies in the transitions and movements across these. Even the smallest of details here offers a fertile ground for originality and innovation; take the bookcase door for example. Built as part of a mountain retreat, this fascinating design by DeForest Architects speaks volumes (literally!) through the simplest of gestures.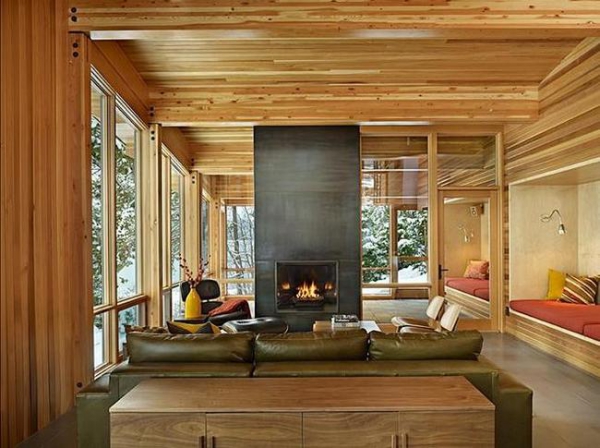 Built flush into the wall, the bookcase door is like a secret. Its seamless lines and minimalist construction ensure its discreet character stays uncompromised. Superior craftsmanship ensures accuracy and precision that make this design a little gem within the overall scheme.
Connecting a private lounge with the main living area, the bookcase door creates a unique interface while contributing to the aesthetics of the space. Instead of pockmarking the sinuous wood paneled walls with a flat and dead surface, the design extrudes the wall pattern into a convenient storage nook. Scaled to the overall layout and design, it accentuates the aesthetics of the living room while affording a greater degree of privacy to the lounge.
A synergy of sound sensibilities and playful freshness, the bookcase door brims with potential and possibilities; this is definitely not a one hit wonder!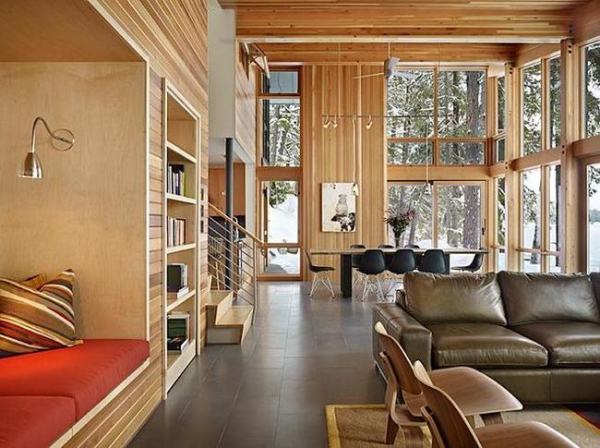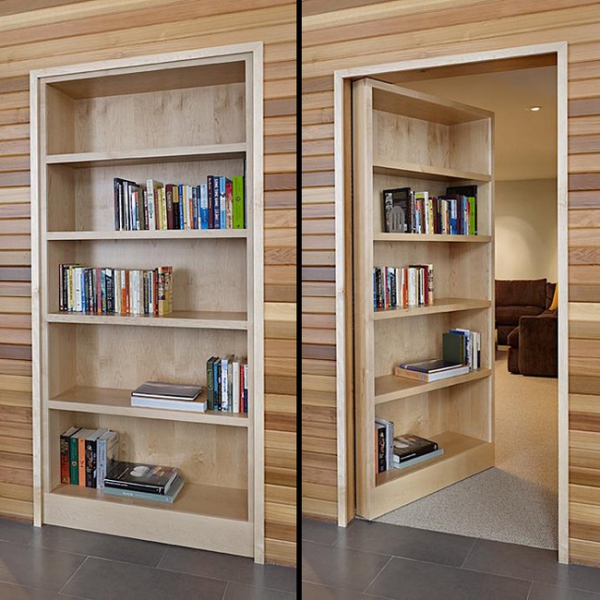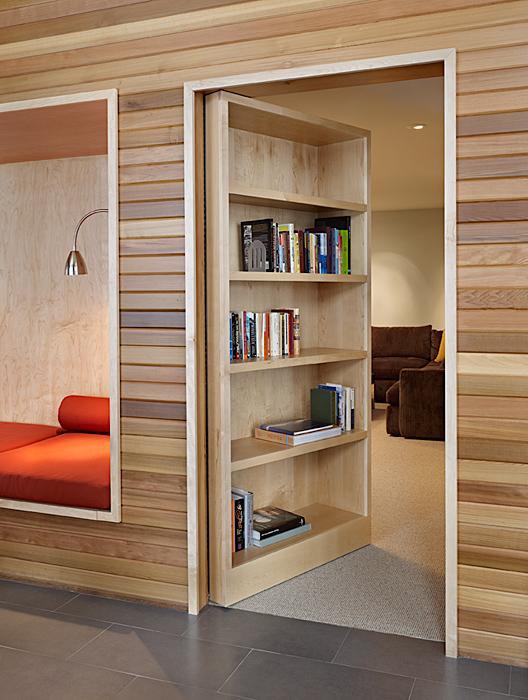 Photography: Benjamin Benschneider