If you're living in a tighter space, or are just looking to maybe conserve some space in your closet (or wherever you keep your clothes), this Arara Nômade simple storage unit, created by Brazilian designers Andre Pedrini & Ricardo Freisleben, is probably right up your alley. It is extremely compressed, and can be placed just about anywhere in your bedroom (or any other room you may find use for it in). While it is reduced in size, it still offers excellent space for you to hang your clothes on, store knick knacks, shoes, or anything else that may need putting away.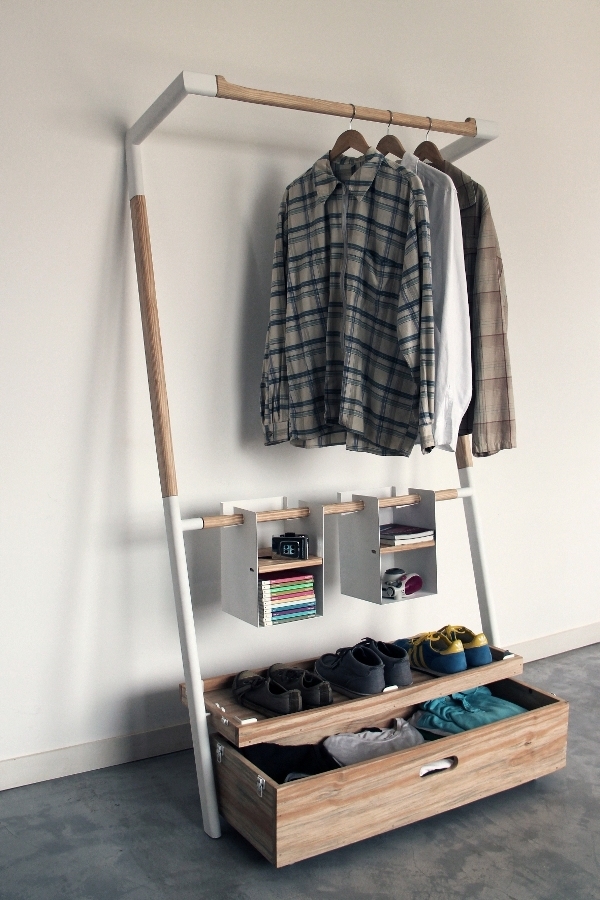 The height and width of the bar is something to appreciate especially; many stand-alone clothing racks stand a little bit lower to the ground, inability to hold much weight, and with minimal room on the bar itself—you can't hang anything without it touching the ground or pulling the whole rack down because of one large jacket or extra pair of pants; not to mention they barely fit on there in the first place. This simple storage unit offers all of those things, while having the appearance of a well-designed and stylish piece of furniture.
The two small shelf units that hang on the second bar are an excellent addition to the standard standing rack you'd normally see. Now you can store some small notebooks, your ear phones, camera—you name it! If it fits, put it there.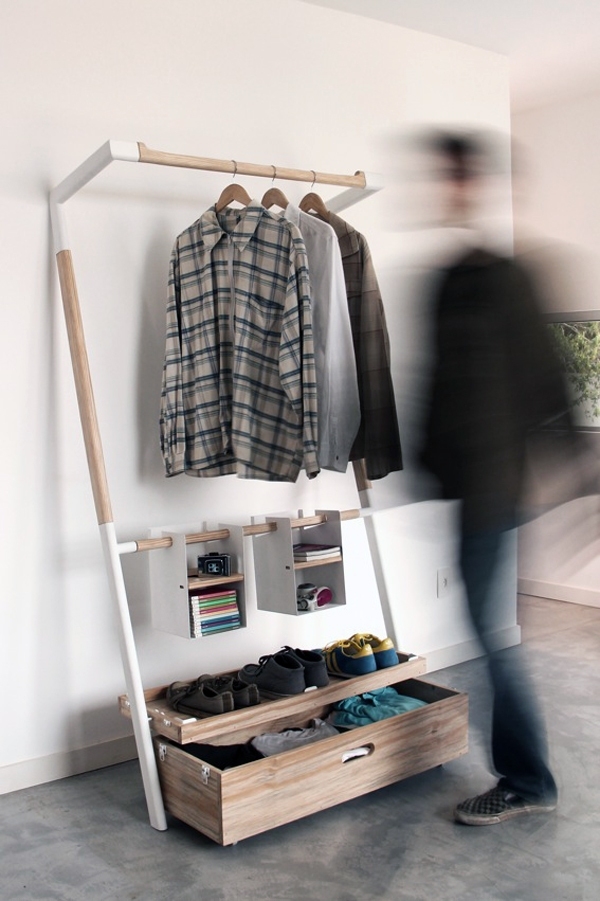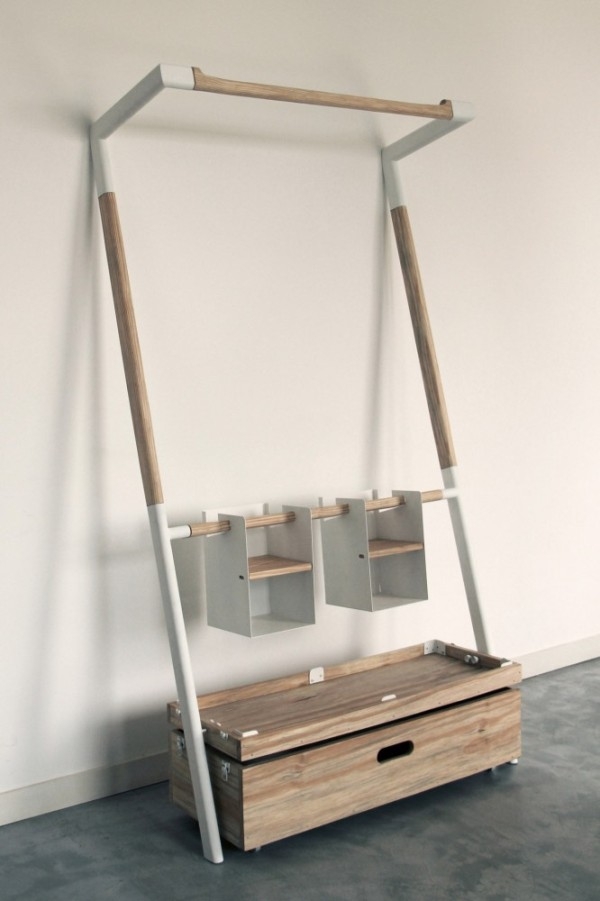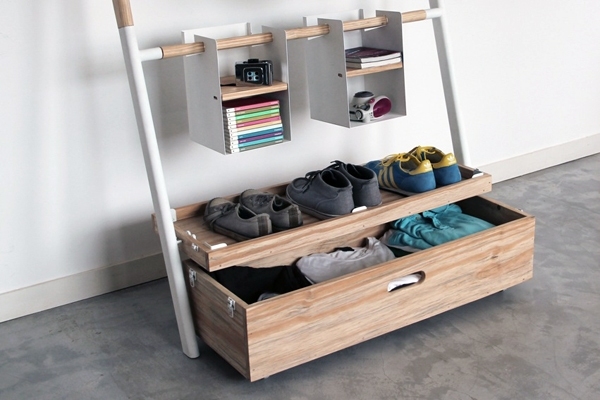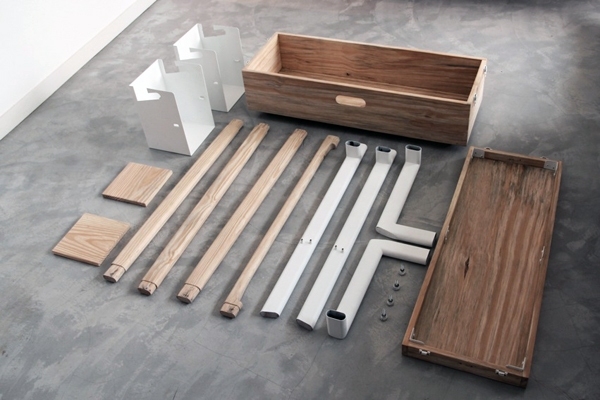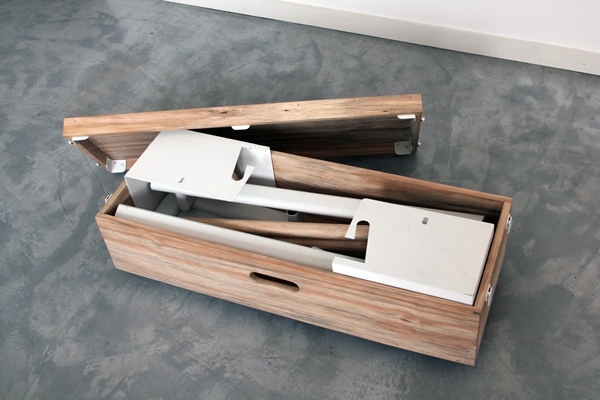 Images found on Yanko Design
The box on the bottom is awesome for a number of reasons. For one, you can place your favorite shoes on top so they're easy to get to; two, you can store your t-shirts of jeans inside of the box, for more genius storage; and finally, all of the components of this simple storage unit fit inside of it. So when you are moving or just need to put the storage unit itself into storage, you can pack it all away in an easy to carry box! How genius is that?