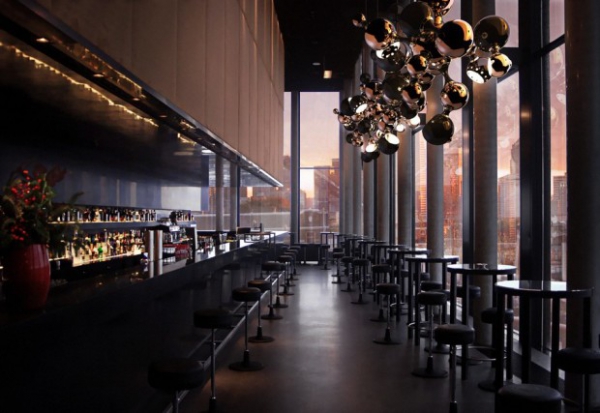 When shopping for light fittings sometimes you just need to find a unique design that will complete the room you are buying for. This retro "Atomic" themed lamp from company Delightfull is so unusual that we had to show it to you. The Atomic lamp design is based on the structures of atoms and molecules found within scientific studies.
Available in many different metallic colors the lamp design is the same in each color and could also be classed as a modern, asymmetrical chandelier. This lamp is ideal for a room that needs something extra special to add the finishing touches. If you walked into a room and saw this hanging from the ceiling we're sure you would be amazed.
The Atomic lamp is unusual and beautiful – the way the natural light shines off each section during the daytime gives it a unique look, but it is at night when we see the atomic lamp at it's best. This lamp is certainly a conversation stopper and could be the perfect center piece to your room. The Atomic lamp is also ideal for commercial buildings where you can display more than one lamp in a large room and maximize the effect to the full.
Тext is copyright to ©Adorable Home – interior design and decorating ideas