Add a generous dose of eco-conscience to your baby room designs with these glorious options from Woodly. Moving beyond plain niceties, these organic baby cradles make grand gestures to serve both – you and the planet. Smartly conceived and crafted, the Woodly cradle is envisaged as more than just a temporary sleeping unit, finding its place in your home for life.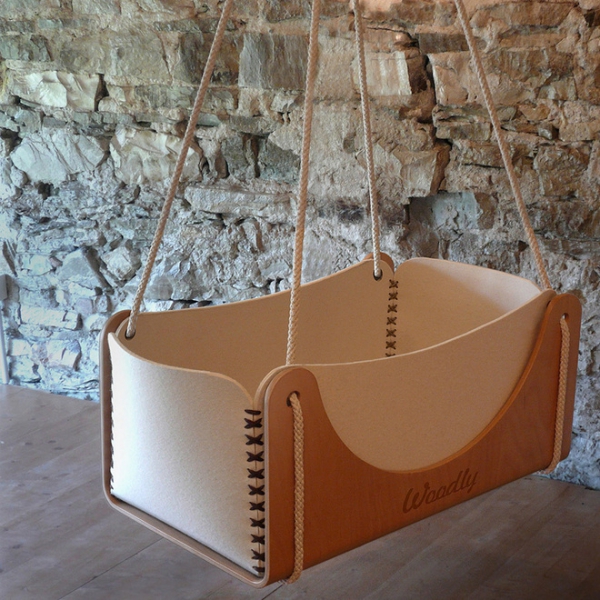 These deft designs are clean and uncomplicated, embodying a rich and pleasant aesthetic. Crafted in birch wood and non-treated wool felt, these organic baby cradles bring a touch of modern simplicity and old world charm to the palette. Available as a suspended cradle or supported on a wood framework, the cradles are fitted with a 100% pure cotton mattress with natural spelt husk stuffing. Attention to detail creates a seamless product, which delights with its final touches.
But that is not all these cradles have to offer. Once your baby outgrows them, they can be easily adapted to take on other functions around the house. The wooden framework makes for a fabulous magazine rack, while the cot itself can be flipped to serve as a table for your child. What's more, for every cradle purchased, Woodly plants a tree in your baby's name. You and your child can even track it online, with current planting sites located in Senegal, Cameroon, Argentina, Malawi and Haiti.