The gift of light allows for us to accomplish a myriad of things throughout our day, wherever we are. Without light, we would have a pretty dark and bland life. So why not show your appreciation of your indoor suns by adorning them with the best of the best? Today's feature includes an amazing chandelier that is sure to have you feeling pleasantly mystical!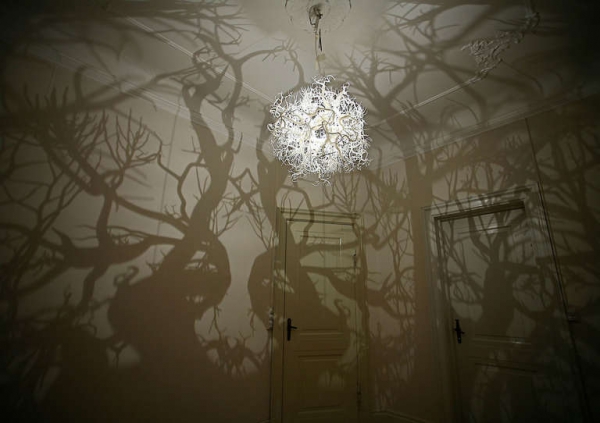 The design of this amazing chandelier was originally drafted by Ernst Haeckel, a German biologist and naturalist. Gaining major inspiration from his work lead design company, Hilden & Diaz, to craft the look into an enchanted groundbreaking design that simulates intertwining roots and tree branches. Hilden & Diaz are known for creating artful designs that dabble in the workings and perception of the brain, so it's not surprising that this project was definitely up their alley. What's also so profound about this amazing chandelier is that it transforms any room into an instant, mesmerizing forest due to the elaborate angle placements of the branches.
With silhouettes of intricate tree designs, this chandelier allows for your imagination to run where the wild things are. Go on. Indulge in the fantasy a little bit!