Is your piece of furniture a desk, a stool or a display unit? Turns out it all depends on which way the dice rolls! Japanese design studio Torafu Architects create new opportunities for play, creativity and adaptation with their collection of Dice Furniture. Designed to adapt to the changing needs of a growing child without having to constantly reinvent his environment, this multipurpose furniture fosters and preserves a bond between person and possession, while creating more room for life and play.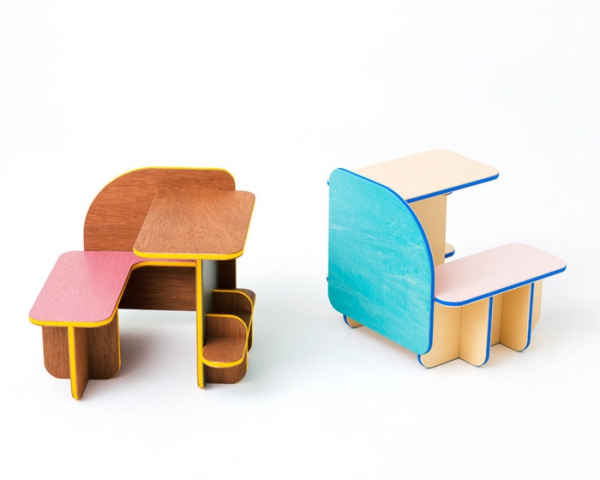 The unit is designed so that it takes on a different function, user and challenge every time it is turned onto a new side. This singular unit integrates three distinct configurations within itself. Placed in one mode it offers a workspace for young children, articulating a fixed desk and chair for intimate thought and expression. Turned over it can be used to sit on by an adult, transforming into an anthropometrically responsive stool. In its third configuration it takes on the more static role of a display unit, with a top shelf to place objects and a bottom shelf that neatly holds books and magazines.
A piece of childhood nostalgia that adapts in its relevance as the years roll by, this range is sure to find a permanent spot in your children's room and heart. With rounded corners and brightly colored protective rubber accents, the designs also offer a vivid aesthetic that is utterly kid friendly.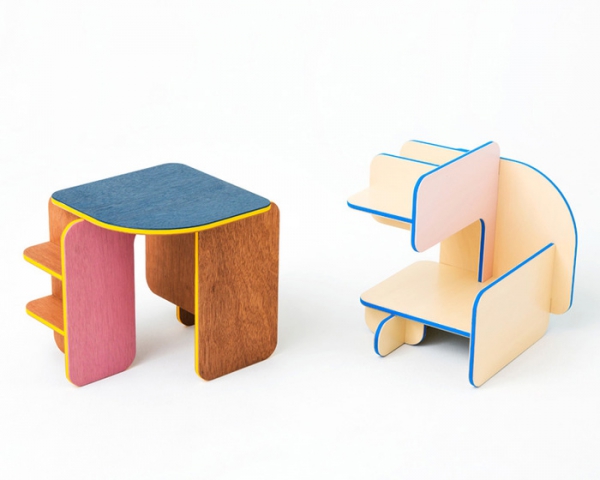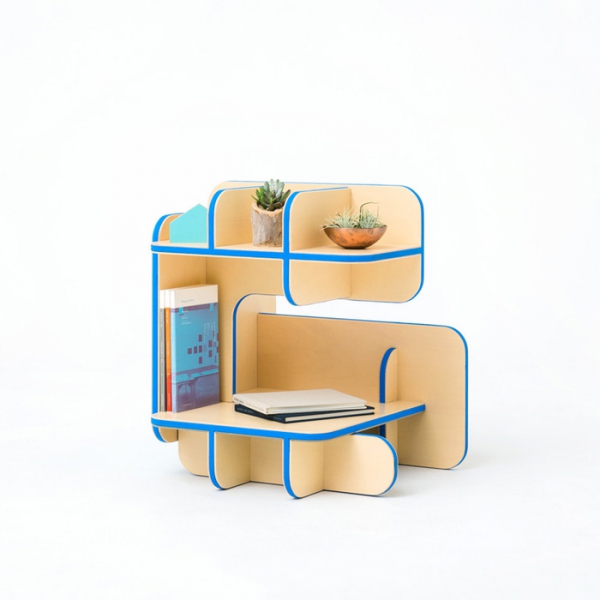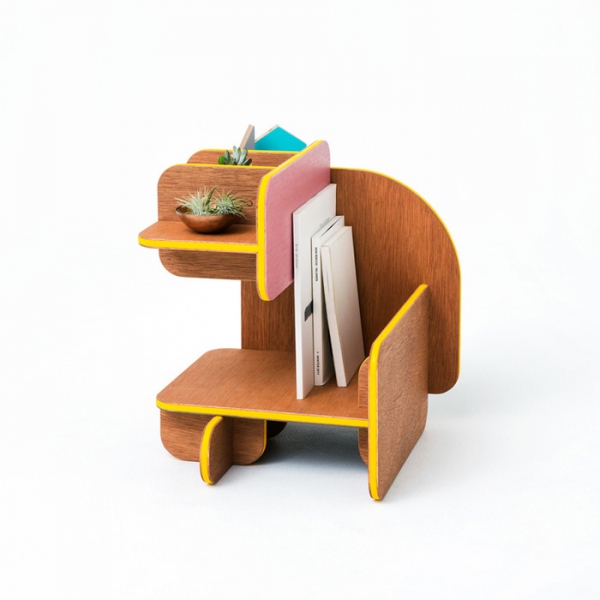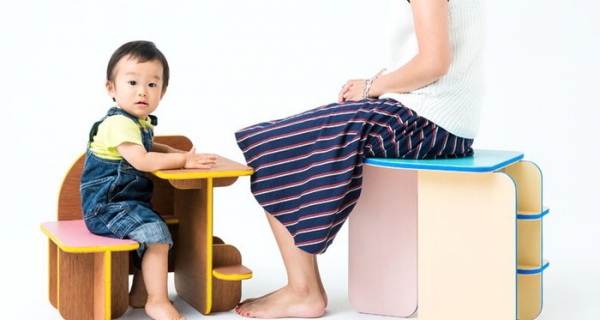 All images © Yosuke Owashi – courtesy of Torafu Architects