These days, you can never get enough storage space. In a time where there are always new and innovative things to add to your home, it's essential to have a place to consolidate everything neatly for the sake of your own sanity. What makes storage even sweeter is having the option to customize it any way you want. The folks at the ARIS Architects company know how to make this modular storage wall a must have for the home!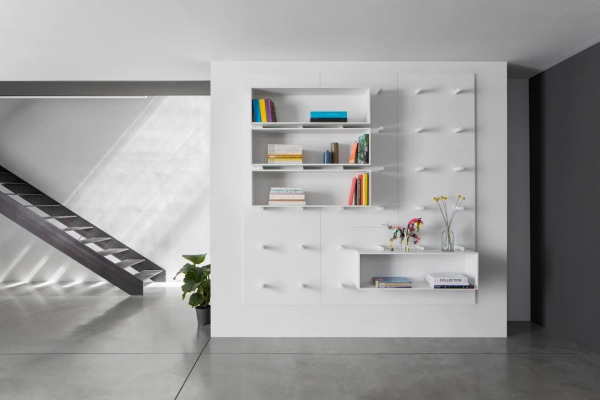 When it comes to eliminating clutter with storage systems, it's best to have shelving that is vertical in nature, as opposed to horizontal. This simple shift in direction significantly reduces the chance of any bulkiness taking up space across the room. This modular storage wall is able to provide this design thanks to Polarislife, its producers. Known as "Dots", this storage wall can be removed to also create a cool geometric design of dots that add more perspective to interior design. So whether a lot of box shelves are needed or just a few, you can be sure that you're creating a new look with each change.
With customization at your disposal, the ways you could design the look of your shelves are endless! A modular storage wall would complement any home style perfectly!