Italian company B-Line is well known for their innovative take on storage and shelving options, bringing us ground breaking ideas that tame form and function into a genuinely delightful aesthetic. The Fishbone modular shelving system is no different, creating a plethora of visual and functional configurations that are sure to meet the possibilities and restrictions of your space and lifestyle with sheer panache.
Designed and created in collaboration with Studio Favaretto and Partners, these innovative bookshelves take storage and display into a new dimension.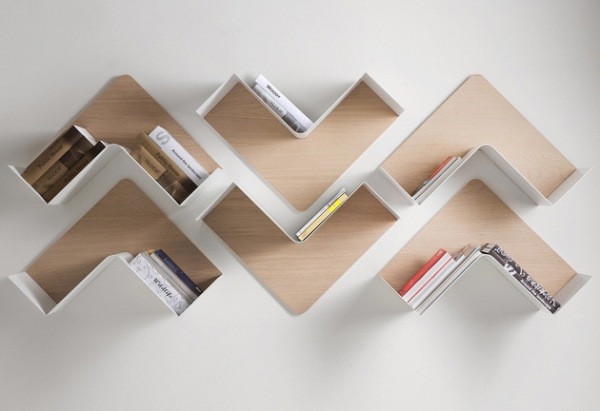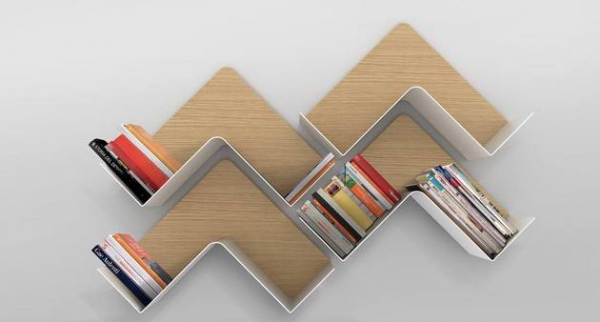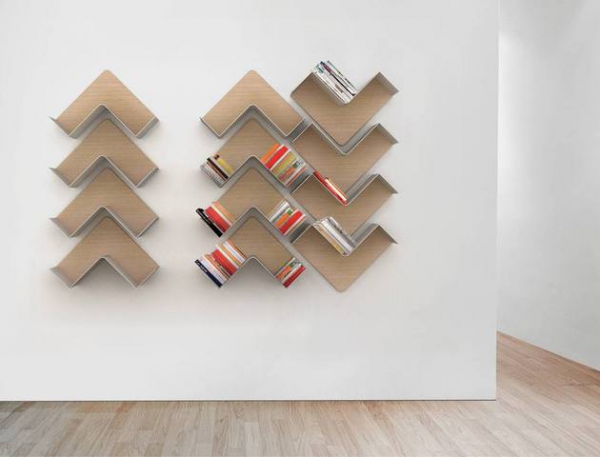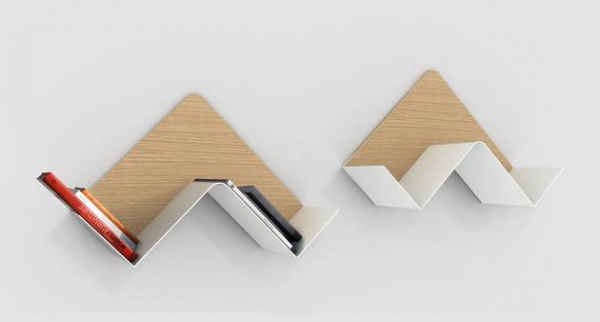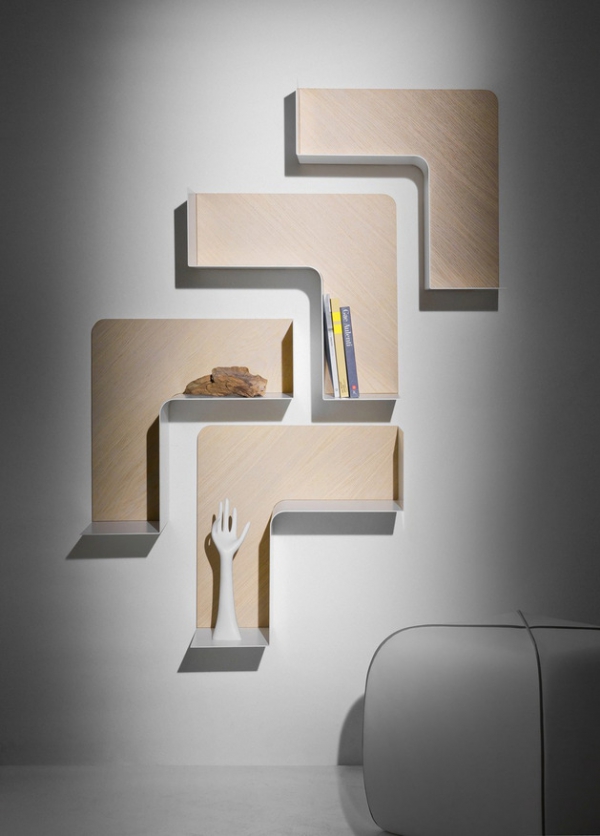 Customizable in ways unimaginable with conventional designs, this line of shelves stands testament to the immense possibilities held in the simplest of forms. The modularity of the range ensures that your display and storage grows and morphs with your life and interiors, adapting to the variations that set you and your home apart.
Use it as a book shelf, as a display unit for your prized possessions and sundries, or as wall art creating statements of your own!
Armed with its distinctly modernist aesthetic, the modular shelving system is simple, crisp and effective in looks, tone and function, and works just about anywhere – as entrance hall furniture or in the heart of your bedroom.
Built of plywood and bent steel plates, it is available in a range of colors and finishes.