The animated conversation and shifting dynamics that go with coffee inspire this unique piece from idea and design studio Gradient Matter. Hand crafted in San Francisco, California, this modern wooden coffee table creates visual translations of the tensions and attractions at work in your living room. Adopting a modernist palette, the product merges well contained lines and a simple profile with a delightfully organic intricacy.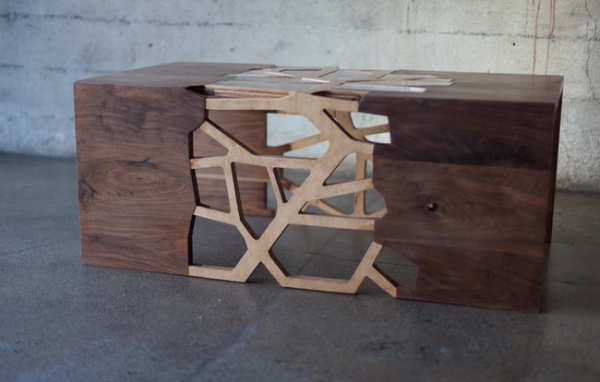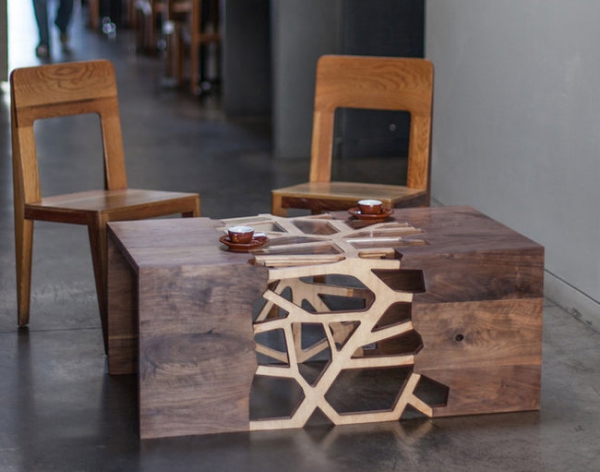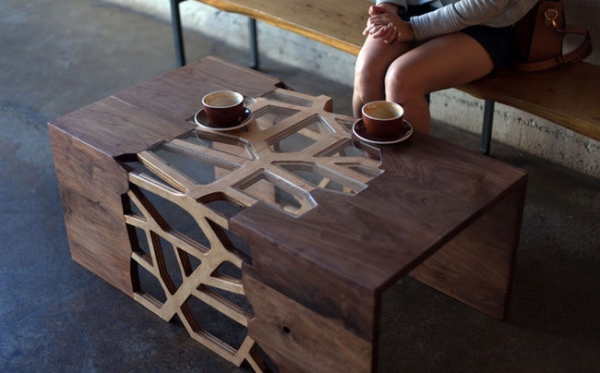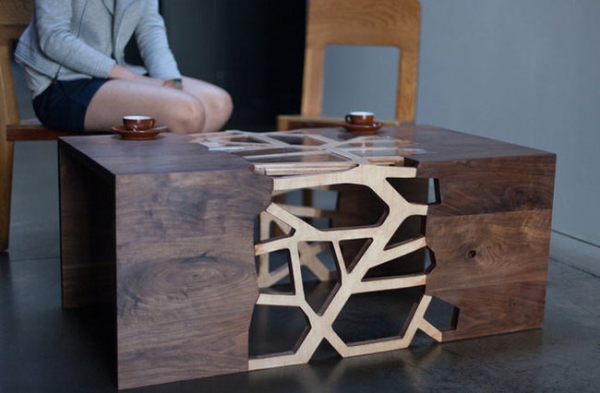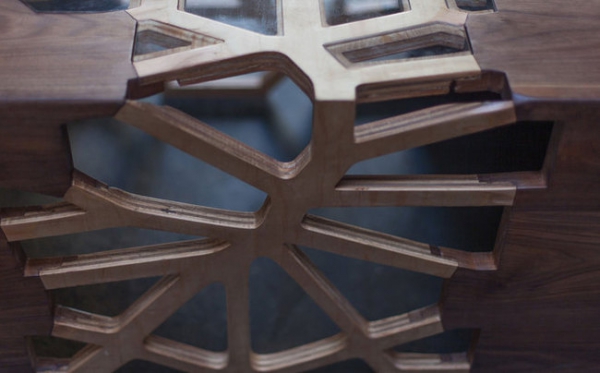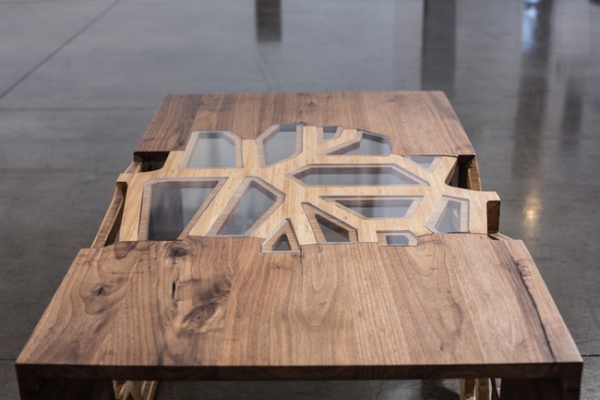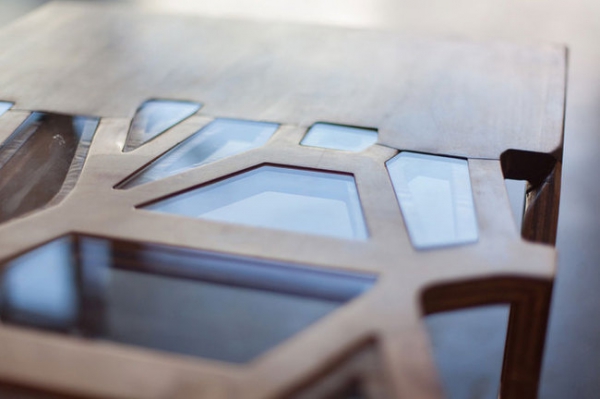 The conventional table is pulled apart in this design, with a matrix of branch-like extensions bridging the two halves. These create a lovely pattern of positive and negative space, echoing the conversation at play. Crafted in warm walnut and light local bamboo wood, this modern wooden coffee table has a plexiglas top to serve functional demands.
The natural grains and textures of walnut bring a delicate, lively balance to the bolder lines in bamboo. Lead designer Andrei Hakhovich takes this design up a notch with its stunning simplicity – not just in its form, but also in its construction. Assembled without any need for hardware, the table comes together through simple wood lap joints. What results is a seamless affair between a contrast of materials and ideas.
Creating a focal point for connection, dialogue and debate, this distinctive coffee table finds new expression for wood in interior design.