Now this is cool! If you have a pool or lush garden in your backyard and you need some lounging furniture, you gotta get at least one of these! Made be BeMoss, this LED lounge chair is the perfect addition to just about any set up. Clever design partnered with a bit of fun makes for an impressive light show as you relax.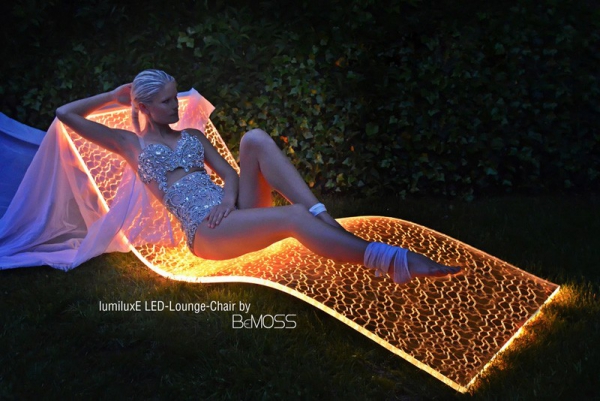 The simple design of this LED lounge chair is structured to support your body just where you need it while you kick back. What's also really cool about this is that the acrylic glass that makes up the chair can be customized to your liking; rather than the crackled effect you see here, you can opt for a different look. Choose from a series of colors and brighten up your yard!
The chair is battery-charged, so it's super easy to turn on and off. The best part about the chair? It still looks good when you don't have the LED function turned on. And hey, maybe try some mixing and matching with the colors! Really brighten things up in your yard.