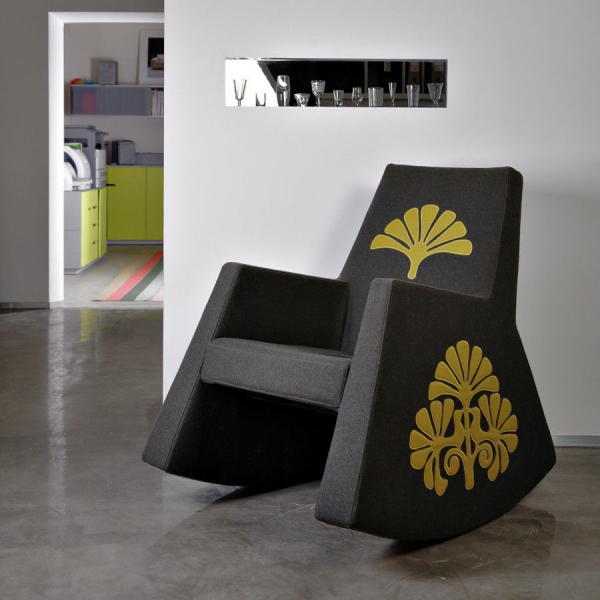 Do you remember the days when your grandmother used to rock you to sleep as a child? In every house, there is always the loving staple of a rocking chair and their look is pretty common across the board. Rocking chairs are known for inducing comfort, reflection, soothing, and precious moments with your newborn as you both drift peacefully to sleep. We are here to tell you that the rocking chairs you have gotten to know have been given a serious upgrade! Gone are the days where you have to find a way to make sure your décor accommodates them.
Thanks to designers such as Patricia Urquiola, Fredrik Farg, Mikko Laakkonen, Michal Riabic, and Giulio Cianfarra, we are given some pretty awesome selections of rocking chairs to choose from. There is virtually a rocking chair for every style of room! If you still want a taste of the traditional look with a twist, Urquiola delivers a sleek and chic design that will flatter any room.  Looking for something with a little more pop? Cianfarra delivers in living color with rocking chairs that are sure to brighten anyone's day.
Rocking chairs are timeless pieces of furniture that have been beneficial through the ages. Why not spruce them up a little bit by adding a little pizzazz? We promise your grandmother won't be too mad.