Love fussing over your furry friends? Here's a little indulgence for the both of you – a modern cat bed from Lord Paw, this stylish product is sure to accentuate your interiors as well as your cat's experience. Brainchild of Colombian designers Martin Zapata and Susana Mejia, these spherical cat beds beautifully combine feline sensibilities with smart decor design.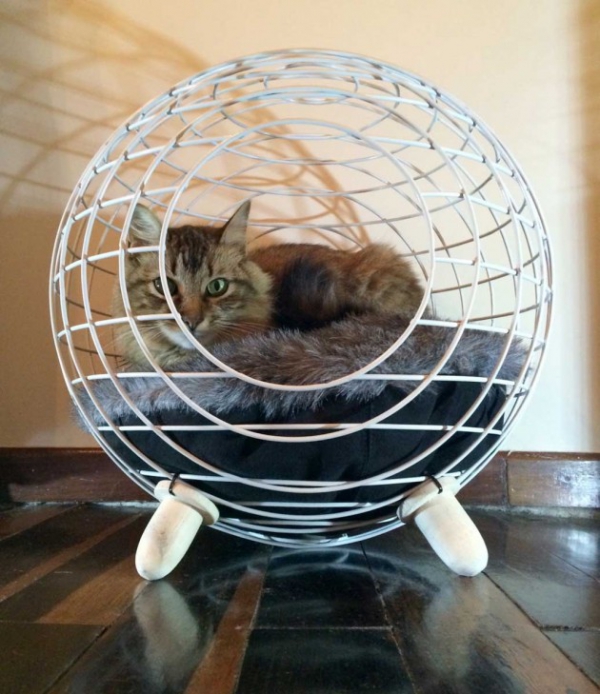 Handmade and shipped from Colombia, these units are spun in metal wire and rest on buff wooden legs. They are available in a variety of finishes – black, white, golden and copper – which lets you pick a style suited perfectly to your home and space. The metal shell of these modern cat beds is seventeen inches in diameter and has a seven inch cut out which offers your cat access to its interiors. Here, an artificial fur and artificial leather pillow offers luxurious sleeping.
These units are best placed in sunny corners of your  home, where natural light filters in and warms your feline. The wired shell also lets your cat enjoy quiet observations of the world around from the comfort of his/her little home. Priced at just under USD 150 a piece, these modern cat beds are a must have for the discerning cat owner.