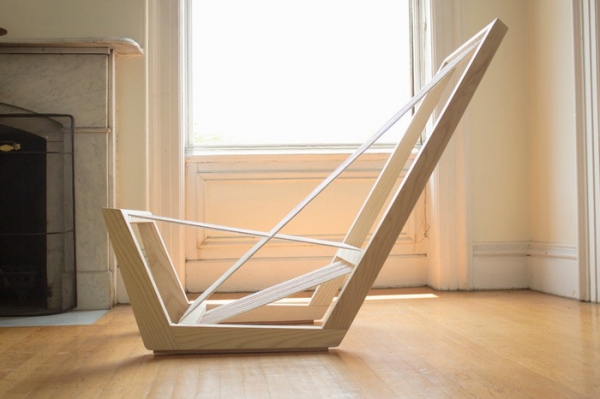 The Single Cord Lounge by Josh Shiau evokes the time rendered warmth and intricacy of a relaxing jute lounger while offering a delicious crispness that is distinctly modernist. Reinterpreting familiar forms, the Rhode Island based designer refines the lounge chair to a set of continuous lines that strike a stunning balance between comfort and restraint. A visual and functional triumph, this minimalist lounge chair introduces bold impressions into your space, in utter silence.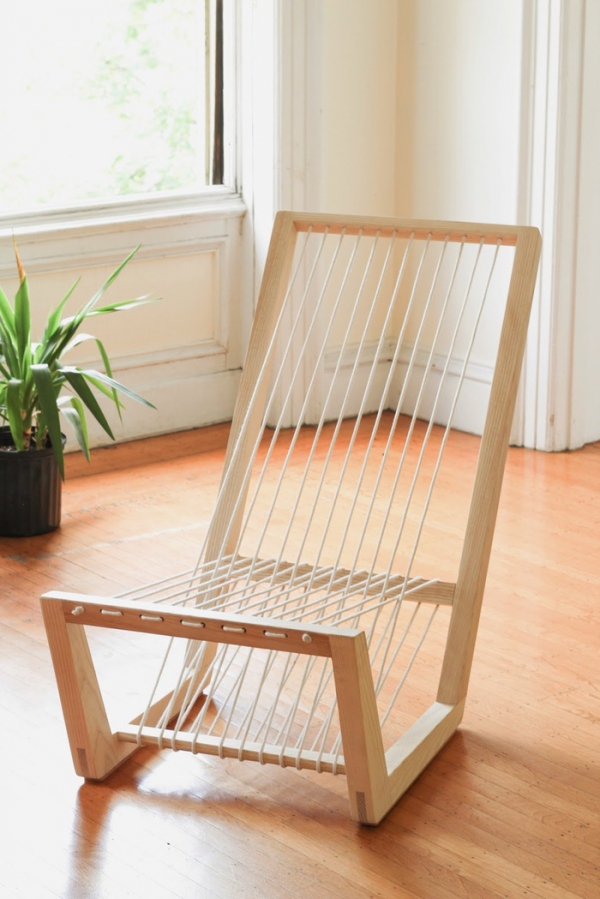 The perfect accompaniment for minimalist apartment design, this fashionable piece of furniture is sharp and light in definition and aesthetic. Akin to a Mies van der Rohe building, the Single Cord Lounge underplays its strength and potential through its delicate proportions, dwelling in the purity of its materiality.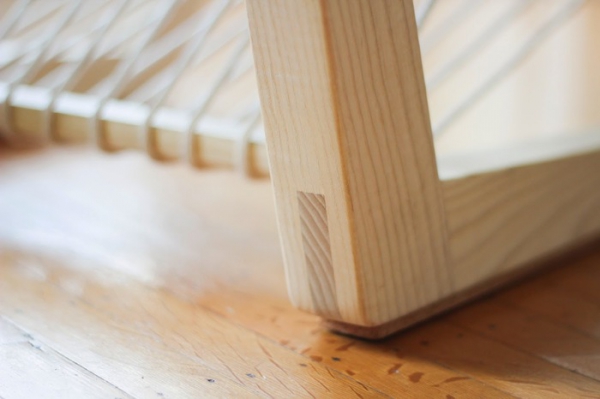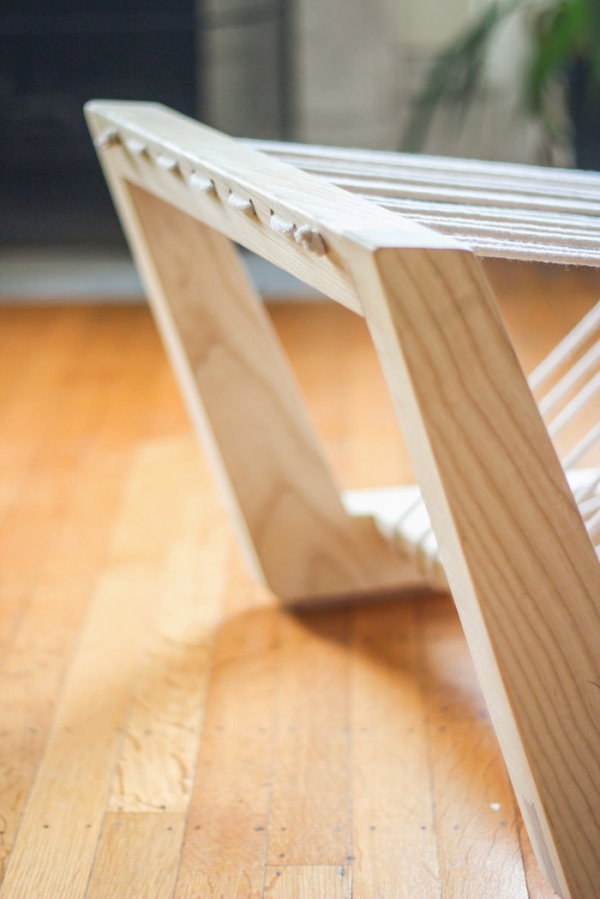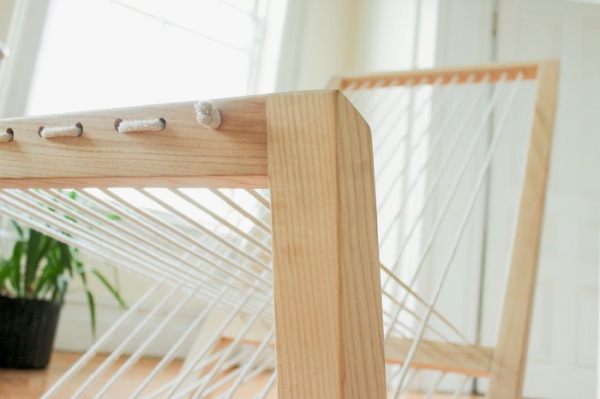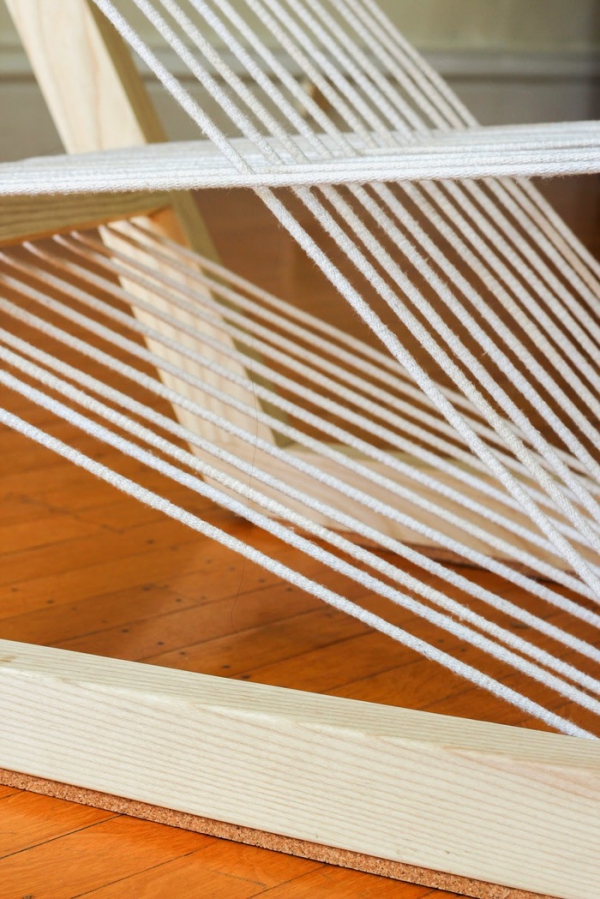 The chair is framed by a single board of ash that folds and unfolds to enfold you within the volume carved out. The play of compression in wood is contrasted with the rhythmic tension of rope, stretched continuously across the frame to create a striking and efficient seating plane. The movement of rope across the solidity of its frame draws the eye to follow its dance and pace anchored in architecture of serenity. Cork details softly cap off the ingenious design of this minimalist lounge chair.