In the recent years the industrial style has became quite popular and has much more influence on interior design. A few years ago who would've thought that it would be chic to have a bunch of old mechanical parts or a piece of ship chain at home?!
If you are a bit more audacious we would like to recommend you some interesting decoration ideas, such as crystal chandeliers in metal cages, old sketches in frames instead of paintings or a piece of tile instead of a coffee table.
All the bold decorative items from the pictures you can find in the Restoration Hardware's catalogue. No matter how unusual they may seem, when combined with the right furniture and color, these decorations really transform into beautiful and original additions to the interior.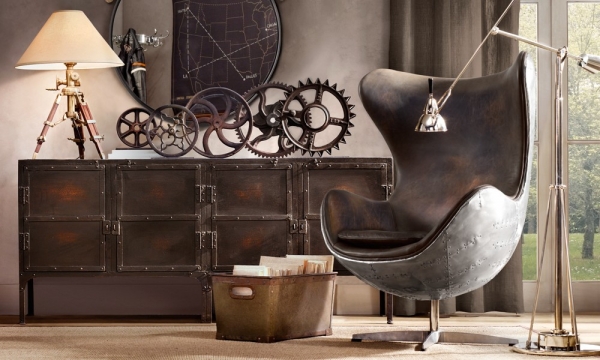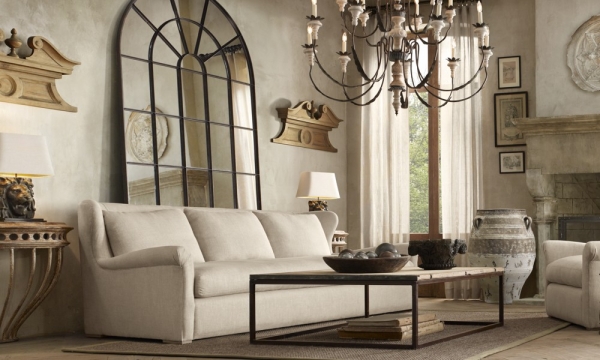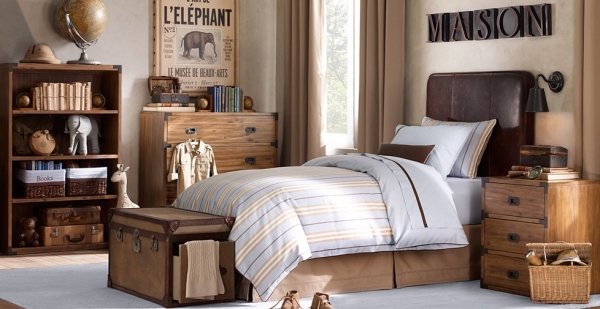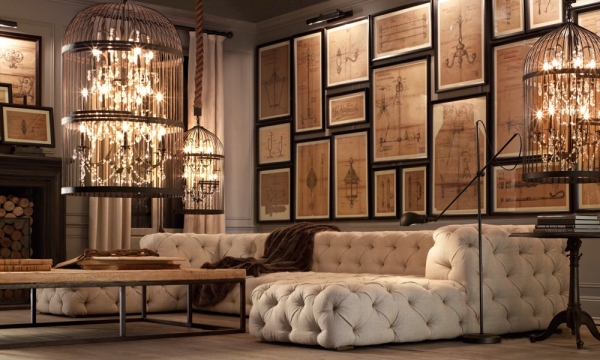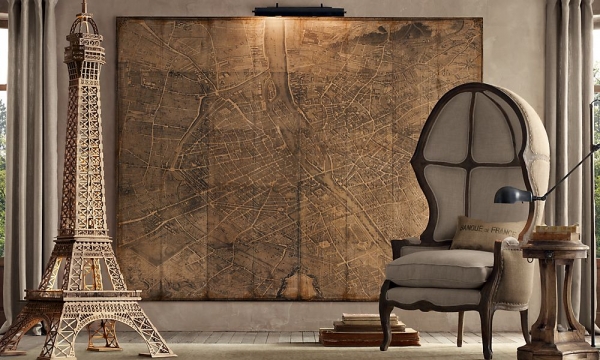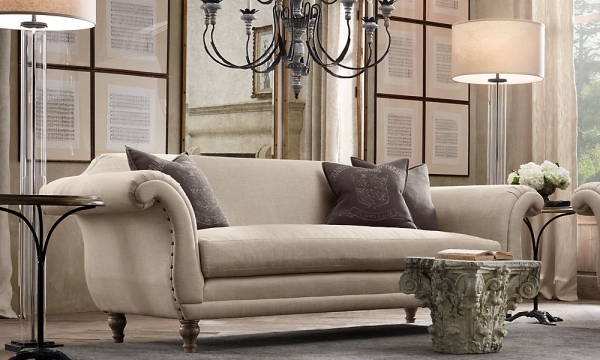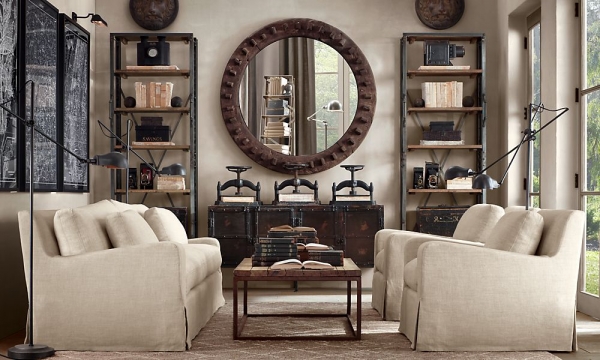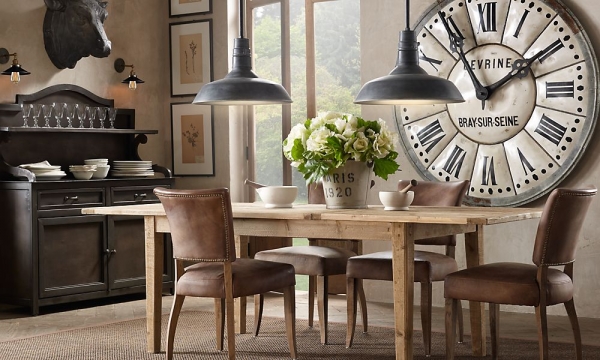 Images found here