If you are one that likes to decorate a bit more eclectically, these fish lamps should be a part of your repertoire. Designed and created by architect Frank Gehry, these lamps are made from broken shards of ColorCore, which is a material you typically see used on countertops, desks, and other furniture. In this particular instance, Gehry has used this in a very unique sense, using it as a medium rather than a functional material.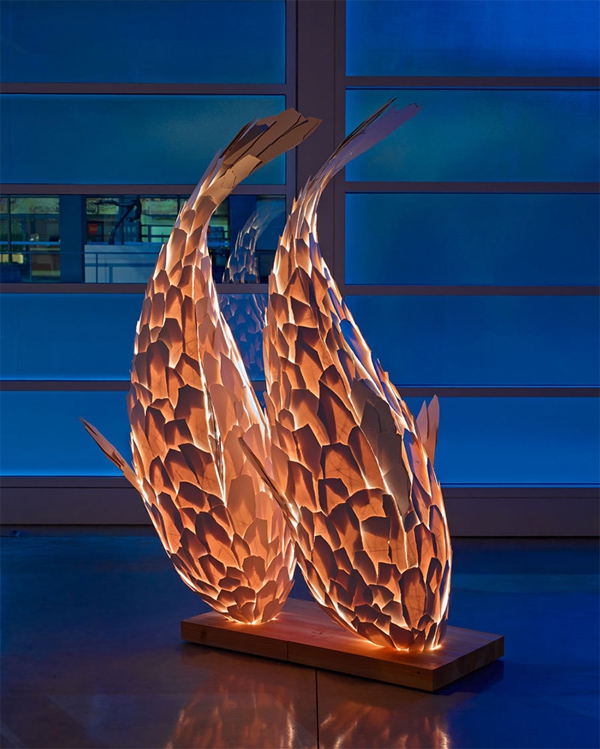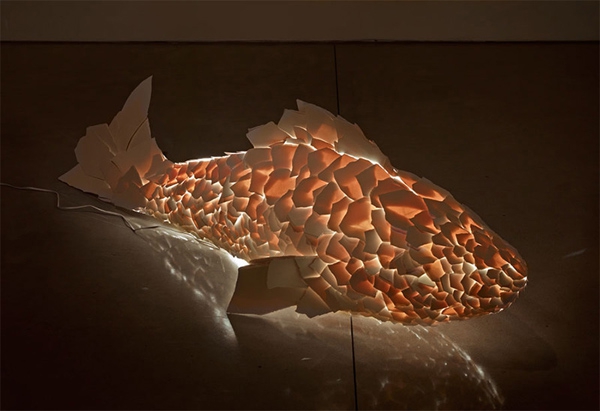 The shards of the ColorCore have made for stunning layers in creating the bodies of these fish lamps. From the gills to the tails and fins, each shard lays perfectly on top of the other, creating beautiful layers and realistic shapes and lines. What is fun about these lamps is that you can position them really anyway you'd like; right side up or on its side to simulate swimming, these look especially cool when hung or laid with another lamp.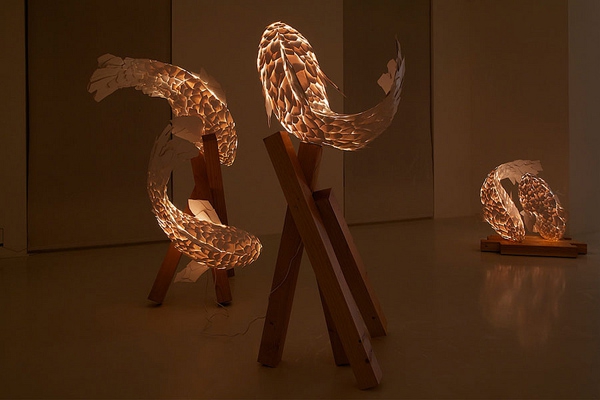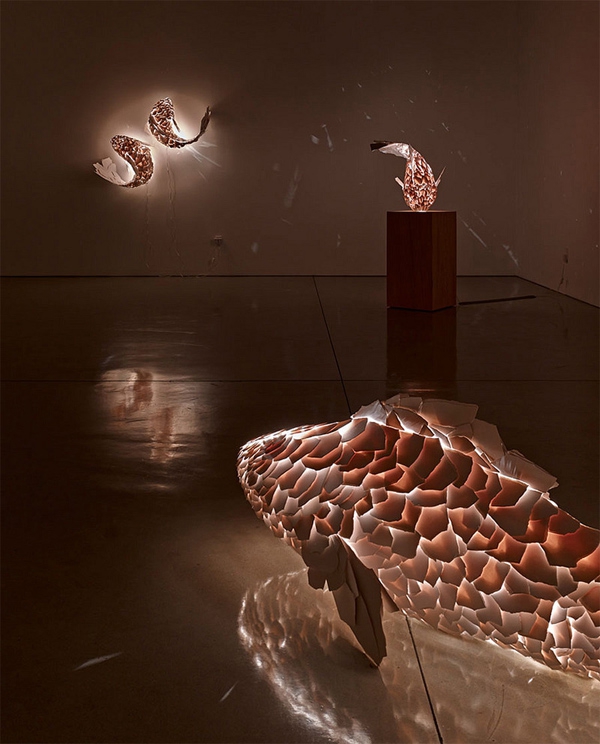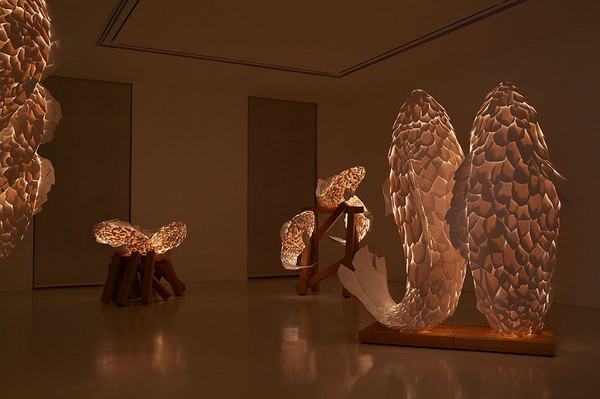 The fish lamps were originally produced between 1984 and 1986 and what you see here is the new collection of masterpieces. While they are typically only on display in galleries, such as the Gargosian, to have something like these in the home would be a wonderful addition.