Now these are a wonderful idea: stools that look like buttons. These adorable button stools are called Bottone, and they were designed by Davide Bonanni from Bozu and Michael Breschi from Gentle Giants Studio. Completely handmade, the cushion is made of faux leather, and the legs are made of oak. They are thirty three centimeters long, thirty three centimeters wide, and forty five centimeters high.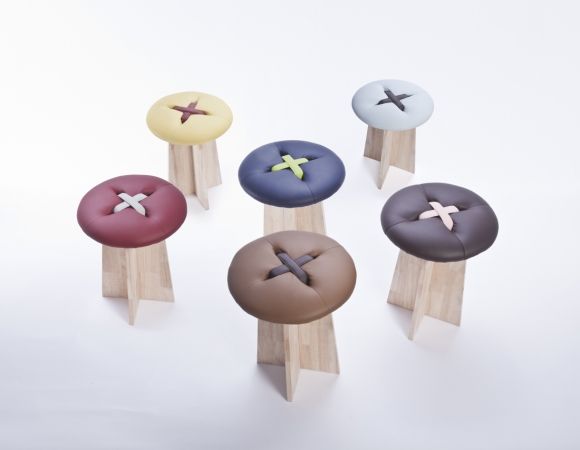 The circle cushion and the angular legs look fabulous together. We love the stitching in the middle of the cushion, adding interest and variety to the color palette.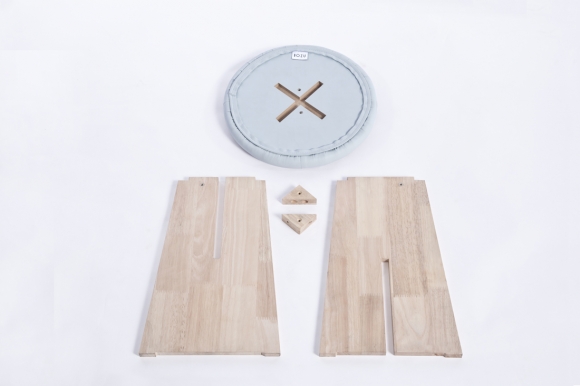 The legs interlock to create a sturdy foundation for these button stools. The simplicity of the design is absolutely wonderful, and it makes assembly easy and straightforward. The cushions are hand stitched perfectly, adding a delightful human touch to these lovely stools.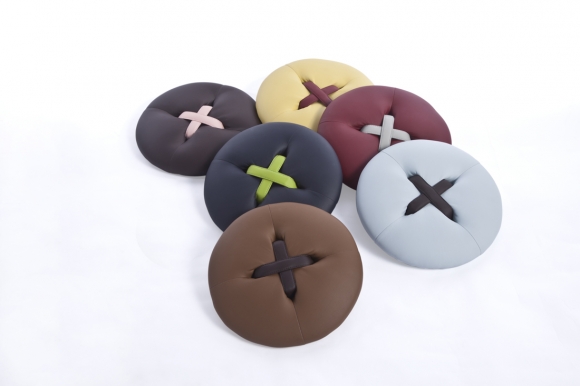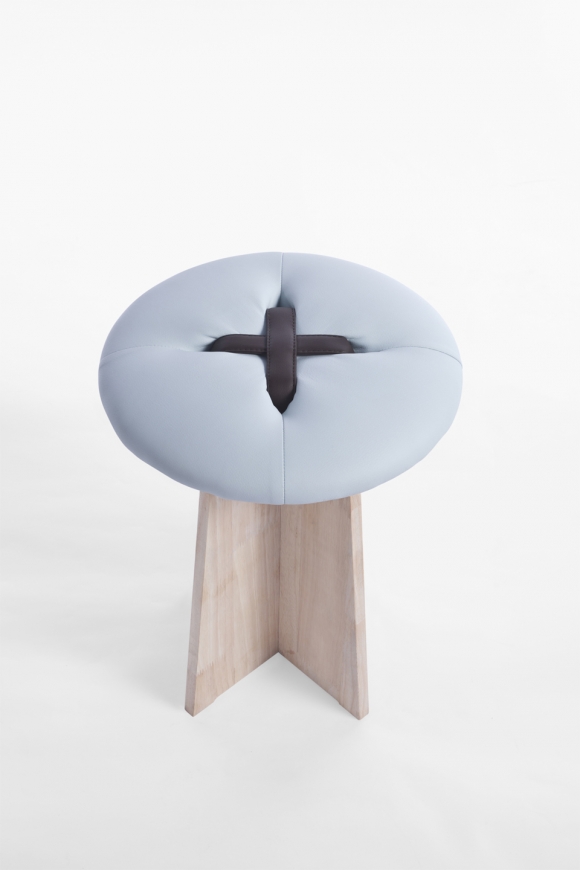 They come in a multitude of colors, fitting in with almost any color palette. The color choices for these button stools are unique and fabulous. We love the lime green stitching with the dark blue, it is an unlikely but striking combination. We also love the light blue stool. It would look fabulous in a home with a light color palette.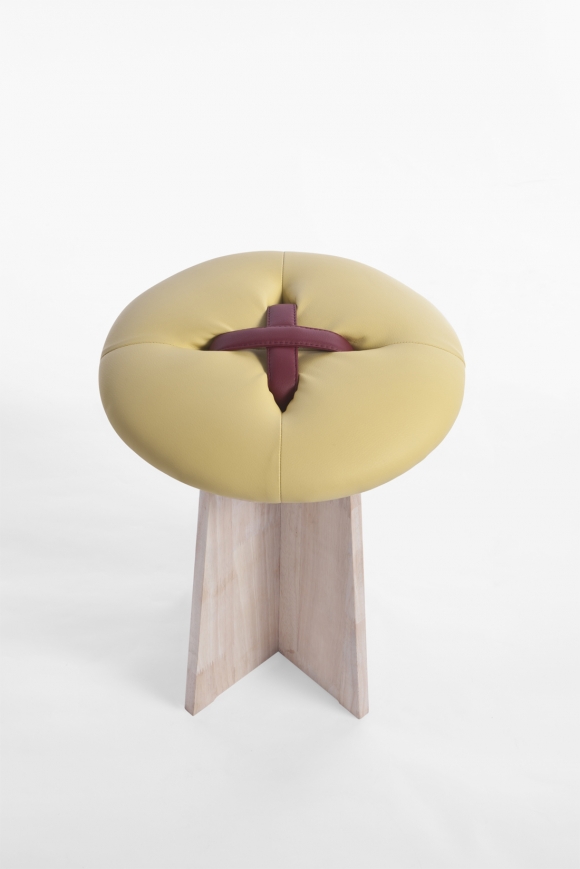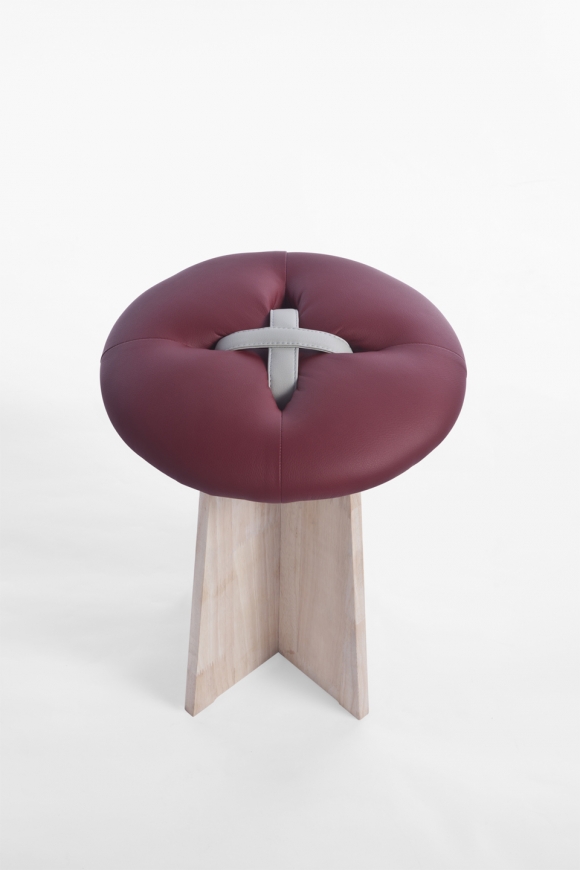 The yellow and the red, and the red and the gray, are two fabulous examples of the wonderfully rich but subdued colors.
These button stools would be fun additions to a living room and/or a kids' bedroom. If you're looking to liven up your design, or you feel like your décor is a little bit too serious, these would add just enough interest and playfulness. We also think these would be wonderful for a reading area. These stools, huge floor pillows, and some simple bookshelves, would be the perfect place to immerse yourself in your favorite book.
Gorgeous but simple design, that adds instant creativity and fun to any décor: absolutely fabulous.